Odisha, MP win sub-junior hockey nationals
628 //
07 Nov 2012, 20:21 IST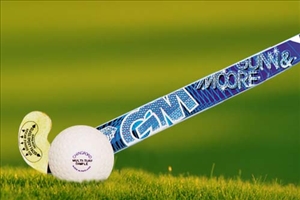 Rohtak - Odisha defeated Madhya Pradesh Hockey Academy (MPHA) 5-1 to win the boys title while MPHA girls beat Haryana 3-1 for top honours in the sub-junior hockey nationals here on Wednesday.
Odisha took 4-0 lead in the first half scoring through Anand Lakra (8th minute), Peophill Kujur (10th minute), Nilam Sanjeer (16th minute) and Ashok Lakra (34th minute).
In the second half, MPHA reduced the margin scoring a field goal through Ravi in the 47th minute but Odisha scored another one in the 62nd minute through Anand Lakra.
Punjab boys defeated SAI Bhopal 2-1 to finish third.
In the girls final, MPHA's Nusrat Khatoon (18th minute), Shikha Sharma (19th minute) and Priyanka Wankhede (66th minute) were the goal scorers while Narinder Kaur (30th minute) scored for Haryana.
Jharkhand defeated Mizoram 4-3 for the third place.