THE QUESTION REMAINS THE SAME
623 //
05 Mar 2010, 12:14 IST
Another loss by the margin of 5-2 and this loss to Spain puts to rest all the speculation about India's great hockey revival story. There is no way India can now reach the last four with England winning its three encounters. Australia is looking pretty solid with the demolition of South Africa. Now India has to do something great to win the remaining matches, at least to provide some consolation to its followers.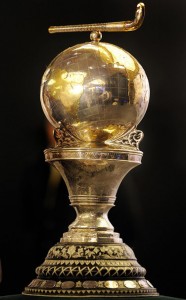 If anyone thought that the loss to Australia was an aberration, team India proved them wrong with yet another display that lacked conviction. Chances were not taken and in the end, the scoreline reflected the opportunities that were squandered.
Indian teams have never been comfortable with penalty corners, but the success rate of 1 from 8 is not expected from a team that is supposedly on the path of revival. The forwards just could not push the ball into the net and the midfielders were unable to keep in possession the ball for any length of time.Time and again, the defenders were made to look very ordinary in the face of the counterattacks from the Spanish.
As in the past, the scapegoats will be found and they will be made to accept all the responsibility for the poor showing.It would not be a surprise if the absence of Shivendra is cited as the main cause of the defeats.
The proverbial question of India's revival still remains unanswered.