United States, Chile reach Women's Hockey World League semis
1.07K //
14 Mar 2013, 10:51 IST
World number ten United States made it to the women's Hockey World League semifinal stage with a crushing 6-0 victory over Trinidad & Tobago in their final league encounter in the fourth and final Round 2 tournament in Rio di Janeiro, Brazil.
The United States lived up to their top billing with an emphatic performance, which reduced the contest to a one-sided affair. Claire Laubach drew first blood for the United States converting the team's first penalty corner with a clinical drag-flick in the 3rd minute.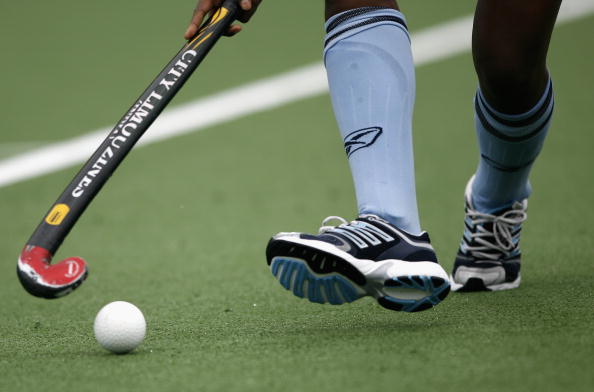 Pepped up by the early strike, the Americans enjoyed possession for most part and did not allow Trinidad & Tobago to settle into any kind of rhythm. Their sustained dominance bore fruit in the 23rd minute when Lauren Pfeiffer enhanced the scoreline with a reverse stick finish.
The United States pressed on the acclerator and made it 3-0 when Katie O`Donnell fired a penalty corner goal. Three minutes later, the Americans took a four-goal cushion when Torrie Albini deflected a shot towards the backpost to trigger more celebration in their team's bench.
The United States went into half-time sitting pretty with a 4-0 lead.
Trinidad & Tobago needed a strong start in the second half but the United States did not give them any leeway and were all over them.
The Americans notched up the fifth goal in the 53rd minute when Jill Witmer stole a Trinidad back pass, and rushed into their 'D', rounded their shot stopper and tapped home. The United States lapped up their sixth goal two minutes later when Claire Laubach  fired her second goal off a penalty corner.
The United States were joined by Chile from this event in the semifinals – despite Chile losing 2(2)-3(2) to Scotland in penalty shootout.
Chile pulled ahead when Camila Caram whipped home a low shot of a penalty corner. The South Americans doubled the lead through Agustina Venega, who made the most of a Paula Infante pass.
Chile led 2-0 at the break.
The Scots reduced the deficit in the 50th minute through Nikki Kidd. The world number 19 side drew level again through Nikki Kidd in the 67th minute of a short corner.
Both teams were locked 2-2 in regulation time before Scots went on to win the penalty shootout 3-2.
In another game, Uruguay drubbed Brazil 4-0. The Uruguayans scored all their four goals in the first half through a self-goal. Ana Karina Bisignano struck twice before Olaso rounded off the tally.