World Series Hockey - Comets squeak into semis
849 //
28 Mar 2012, 21:31 IST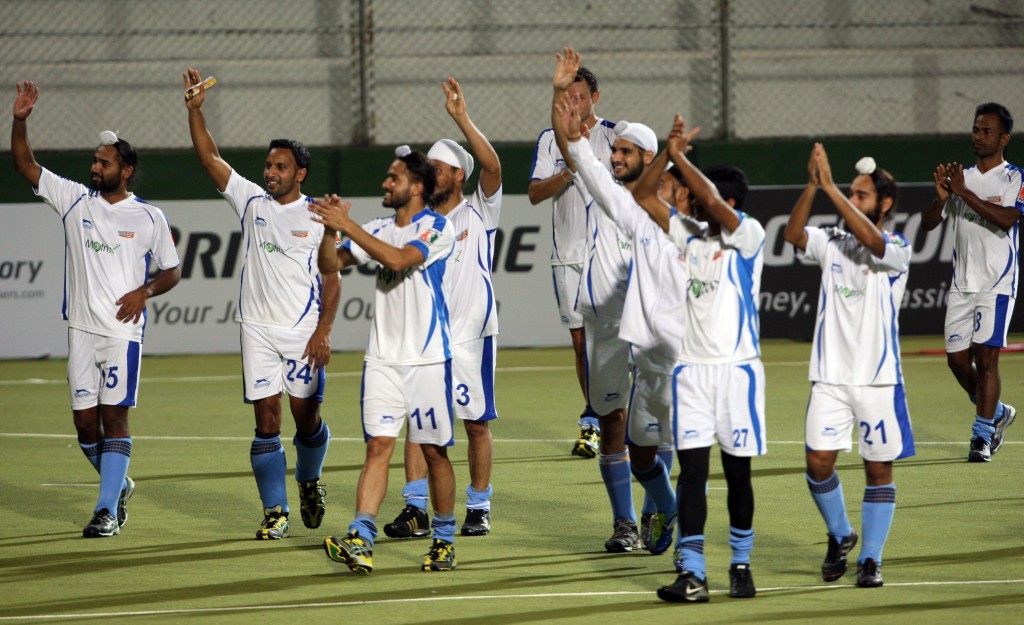 It was expected to be a stroll in the Sector 42 Stadium park for the Chandigarh Comets against the Mumbai Marines but it wasn't. The visitors rallied from a three goal deficit and were threatening to walk away with the honours only for the hosts to get a lucky last minute match winner and win 4-3, thus sealing their place in the semi-finals of the Bridgestone World Series Hockey league.
Ramandeep Singh, Gurjinder Singh and Mohammed Amir Khan sent the Comets streaking sky high into a 3-0 lead before goals by Mariners Bhanmali Xess, Troy Sutherland and Ajmer Singh (penalty stroke) pulled them back to earth. Only for Robert Green to net the decider for the hosts in the 69th minute, his try going in off defender James Nation, the post and goalkeeper Adrian D'Souza in the most bizarre of circumstances.
This was the eighth win for the hosts who took their tally to 25 points, the same as Sher-E-Punjab, who top on better goal difference. On the other hand, the Marines slipped to their seventh consecutive defeat and remain in the basement with 10 points. The visitors had lost their first leg encounter by a 2-5 margin earlier.
The Comets caught the Mumbai defence napping in the 4th minute itself when hardworking Ramandeep brilliantly deflected a cross from the right past D'Souza. Gurjinder increased the lead from the locals' fourth penalty corner in the 17th minute with his 14th strike of the tournament. Young Mohammed Amir Khan made it 3-0 in 32nd minute, his fluffed reverse shot leaving D'Souza completely flummoxed, like a batsman getting fooled by a slower delivery.
Both Chandigarh and Mumbai played well in patches and dominated alternating periods of the match. The Marines, who were playing for pride since they had no chance to make the semis, played with rare gumption and came back strongly in the last two quarters to almost upset the applecart of the complacent hosts.
Chandigarh goalie Harjot Singh also made a few saves that helped in the ultimate analysis, including two good ones from successive penalty corners that Mumbai forced in the second quarter during a brief spell of ascendancy.
As the match was slipping out of their hands, coach Harendra Singh introduced his star performers like Bharat Chikara and Sukhwinder Singh Gabbar who were being rested on the bench. And the Canadian international made the difference as the Comets rediscovered their sparkle as the minutes ticked away and bundled in a freak match winner a minute before the final hooter.