World Series Hockey -- Comets streak past Shers
886 //
08 Mar 2012, 21:07 IST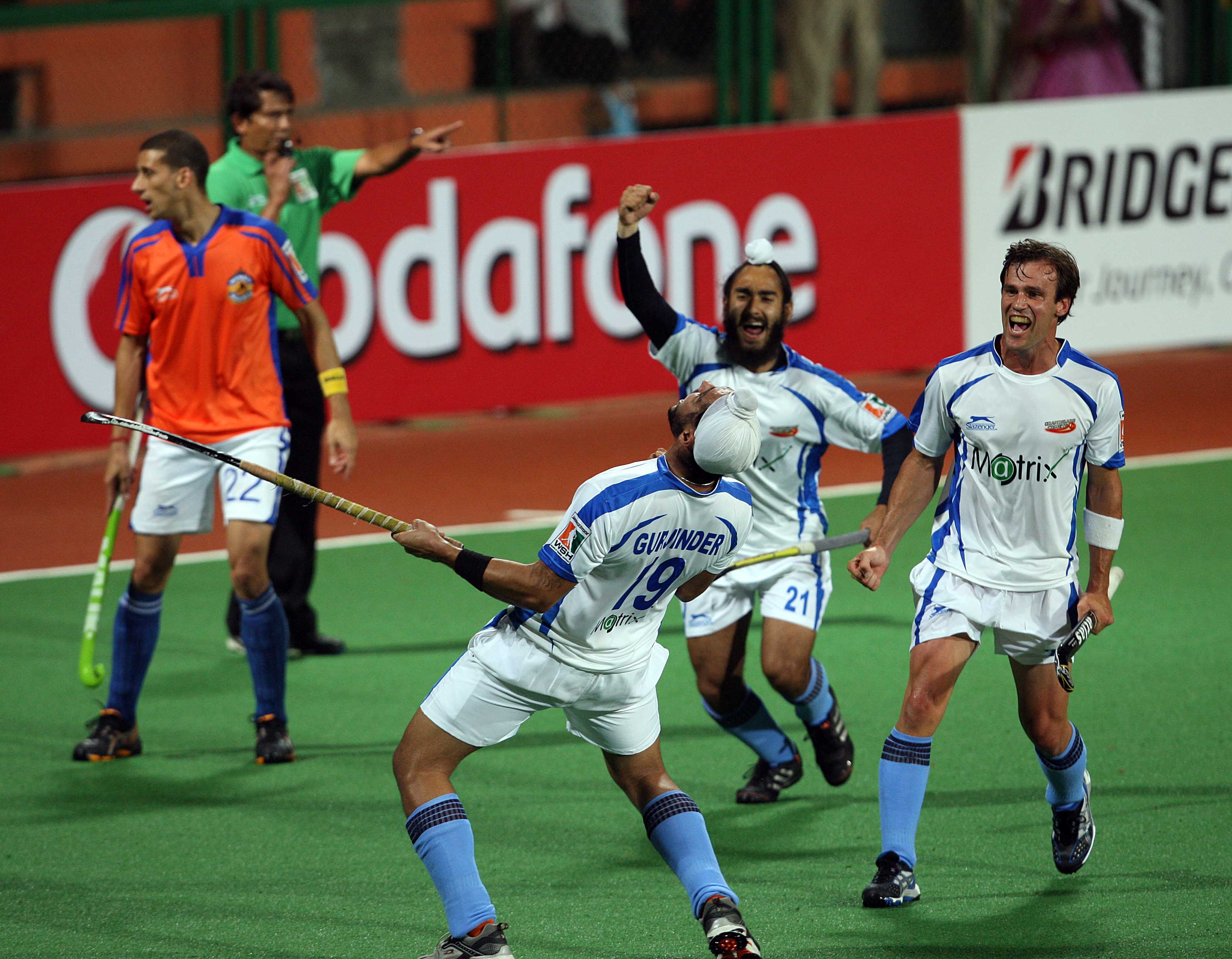 After a roaring start to their campaign, Sher-E-Punjab are being systematically defanged. In a fifth round North Indian derby of the Bridgestone World Series Hockey in the state capital between two high scoring teams managed by two former India coaches, Chandigarh Comets streaked past their fancied opponents by a convincing 3-1 margin.
Gurjinder Singh was the star of the Chandigarh show with a brace of penalty corner conversions in the 3rd and 64th minutes with Canadian international Gabbar Singh contributing a spectacular field effort in the 8th minute. Gurjinder took his tally to six goals in the championship with this double strike.
The Shers, who spurned a penalty stroke in the second quarter and had a Matthew Hotchkis goal disallowed in the third after referral, for kicks, reduced the margin in the 59th minute when the Australian flicked in a rebound off the goalkeeper following a stiff Harpal penalty corner hit.
Comets moved up the table to fourth position with six points after their second win today while the Shers remain in second place with seven points after their second consecutive defeat.
Comets streaked around the Chandigarh Hockey Stadium artificial turf with their tails up with Gabbar on the left and the lively Bharat Chikara on the right setting the flanks on fire. Australian defender Matthew Phillips also had a good game, keeping his former state colleague from back home, Hotchkis, under a tight leash. Gabbar could have added a couple more to the sore sheet but Dinesh Ekka under the Punjab bar came up with good saves. He again came to the rescue after Chikara tested him following a solo run in the 21st minute.
But the real hero of the Comet victory was new goalkeeper Harjot, a replacement for the faltering Swinder, who came with up some good stops and even thwarted a penalty stroke taken by Tariq Aziz in the 29th minute. It was awarded when Ajitesh Roy stopped a Harpal penalty corner drive with his body.
Gurjinder gave the Comets a dream start when he fired in a goal off the home side's first penalty corner from a nicely worked set piece. Skipper Rehan Butt then drew the Punjabdefence to the right and opened up the space for Gabbar to unleash an unstoppable shot from the top of the D to put the winners two up.
The Shers had as much as the game and as many chances, if not more, than the tablet carrying Harendra Singh's side. V S Vinaya, formerIndiahalf-back, kept the Punjab attack ticking by initiating several moves on the right flank. But overall, the Punjab shooters were off colour and captain Prabhjot, Deepak Thakur and Gagan Ajit let their age show by their lack of sharpness.
Now predict the results with the WSH predictor game!
https://www.sportskeeda.com/predictor-game/
Make your predictions NOW!!!!!