World Series Hockey -- 'Lionheart Len' corners the Shers
695 //
23 Mar 2012, 23:18 IST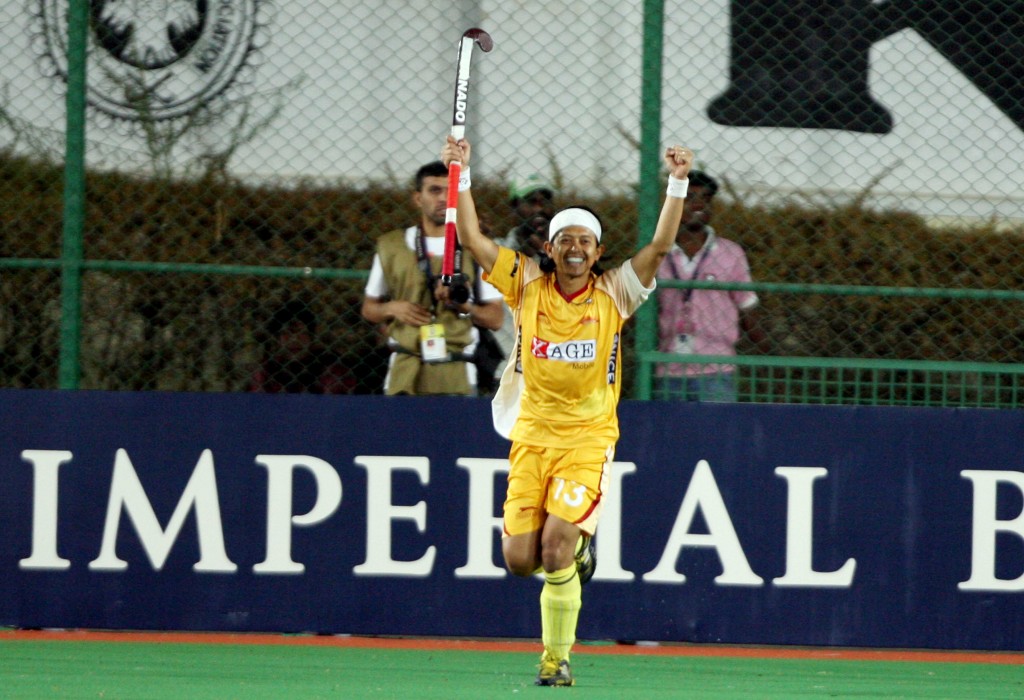 Stragglers Karnataka Lions pulled off the biggest upset of the Bridgestone World Series Hockey by snaring table toppers Sher-E-Punjab 2-1 in a toughly contested 11th round Bridgestone World Series Hockey clash in Bangalore tonight.
Lion-hearted Len Aiyappa fired the hosts into the lead at the KSHA Stadium with a goal in the 4th minute and then smote the match winner in 58th minute to take this tournament tally to nine and his side's tally to 15 points. This hauled them up into fourth spot with five wins. Harpreet Singh equalized in the 38th minute from his side's sixth penalty corner but the visitors could only convert one in nine. The Shers however continue to occupy top spot with 22 points despite slipping to their third defeat.
Jude Felix's side, who seem to be getting better with every game, showed great commitment, played to a plan and were thoroughly deserving of their victory. The withdrawn Ravipal Singh did the early running for his side today in the forward line while Adnan Maqsood was the steadying presence in the midfield and Aiyappa, who lived a bit dangerously,  kept danger man Deepak Thakur out of the loop with body checks and timely tackles.
Luck was also with the home side as Thakur hit the post from an indirect penalty corner variation while Matthew Hotchkis' and Thakur's deflections sailed narrowly over the bar in the fourth quarter. Goalkeeper Devesh Chauhan also prevented the Shers from coming to the party with a string of saves, two from the penalty corner slap shots of Harpal Singh standing out.
Karnataka too had a couple of good chances to add to their tally late in the day but Mohammed Radzi and Jarnail Singh did not take them.
Rajinder Singh's outfit, who had won their last five outings, were without their customary swagger for the second game in succession with their attackers not being able to bare their fangs and go for the kill. Perhaps, it was due to complacency as they had hit the Lions for a six in the earlier outing or maybe, staleness had set in.
The victory was not without its downside for the Lions though as Arjun Halappa will have to sit out of the next match for earning his third yellow today. He was ejected from the pitch after his teammates had rushed at umpire Mark Knulle to dispute a contentious penalty corner in the second quarter and the German took offence. Had his team management had the foresight to hand over the armband to another player earlier, this denouement could well have been avoided.