World Series Hockey: Lions devour the Cheetahs
700 //
10 Mar 2012, 21:12 IST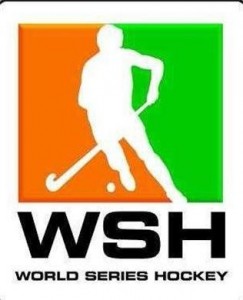 In a sixth round clash between two of the predators of Bridgestone World Series Hockey's animal kingdom, the Karnataka Lions sensationally slayed the fleet-footed Chennai Cheetahs 5-3 on their home turf, the Mayor Radhakrishnan Stadium, and proved they were the more deadly of the species.
Whoever reckoned that the cellar inhabiting Lions would turn out to be meek lambs led to the slaughter were in for a surprise as they visitors rode their luck in the South Indian derby and delivered the counter-punches that knocked out the stuffing out their more fancied opponents in this great tactical win.
It was stand in skipper Ravipal Singh who ensured that the Lions devoured the Cheetahs with a superb hat-trick of goals in the 26th, 57th and 63rd minutes as well as two assists.  Vinayak Bijwad (32nd) and Deepak Kullu (70th) made the rout complete.
After being at the receiving end for the most part, the underdogs,  minus Arjun Halappa and Dhanraj Pillay in their line-up, shocked the favourites with two quick goals in the second quarter, Ravipal making the most of a defensive giveaway with an unstoppable shot from the right and Bijwad flicking in Ravipal's rebound off Jasbir Singh's pads.
Imran Warsi struck twice from his patented drag flicks in the 37th and 68th minutes (that took his league tally to 12) and also had a goal disallowed while Mark Harris (70th minute) punished a rebound from the losing side's ninth award. But for the most part the Pakistani PC expert was neutralized by  the smart rushing of the Lion-hearted defenders and the heroics of Devesh Chauhan in the rival cage.
The vulnerability of their defence – they have thus far conceded 22 goals and scored 20 — and their over-dependence on Warsi to get the goals for their fumbling forwards could prove to be fatal for Jose Brasa's boys in their quest for a semi-final slot. Even the thrust that new Australian recruit Peter Kelly has brought to their attack could not change their fortunes tonight.
On the other hand the Lions could not earn any penalty corners of their own to bring their own expert Len Aiyappa into the frame though the way he was limping about the pitch may have outweighed the risk of keeping him on. But it did not matter in the ultimate analysis.
The second victory of the Lions underlined the welcome unpredictability of the tournament and took their points tally to 6, while pegging back the Cheetahs to 7 points from their third defeat.