World Series Hockey --Pune Stryke Mumbai down
751 //
01 Mar 2012, 23:22 IST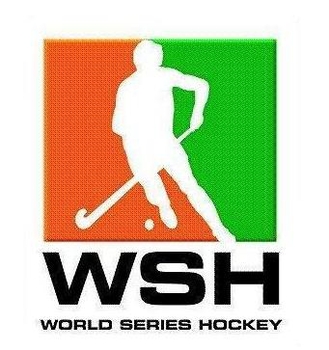 Drag flicker Gurpreet Singh's fabulous four goals helped Pune Strykers upset Mumbai Marines 7-5 in a high scoring thriller at the Mahindra Stadium in Mumbai with fortunes swinging dramatically from end to end.
The visitors led 0-2 at the first quarter, trailed 4-3 at half time and then struck thrice in the last quarter to race to a superb victory.
Marshalled by inspirational Canadian skipper Ken Pereira who figured in the recent Olympic qualifiers in New Delhi, Pune did most of the running and emerged as deserving victors. They also forced 13 penalty corners to Mumbai's five and made the most of the awards.
Mario Almada (4th minute), Gurpreet Singh (9th, 48th, 61st, 64th), South African Lungille Tsolekile (22nd) and Damandeep Singh (67th) netted for the winners while Aussie Troy Sutherland (19th) , hat-trick man Joga Singh (27th, 29th and 43rd) and Aijub Ekka (31st ) slotted for the home team.
It seemed that Joga Singh was destined for the man of the match award after turning the scrappy match around for the hosts but his thunder was stolen by the Pune full back Gurpreet who spelt danger every time he came up for the set pieces.
Argentine sharpshooter Almada stunned the home crowdby turning in a cross from the left flank hardly had the fans settled in their seats. Gurpreet then made it 2-0 with a successful drag flick from their second penalty corner. However, against the run of play, nippy Australian forward Troy Sutherland reduced the margin when he got the better of goalkeeper Gurpreet Singh after collecting a long hit by Joga into the circle. Tsolekile then made it 3-1 before the burly Joga helped the Mariners to draw level with a brace.
Goals contined to leak at both ends for thereafter till Pune flattened the islanders in the last quarter through a Gurpreet brace with Damandeep Singh performing the final rites.
Earlier, at the  Surjeet Singh Hockey Stadium In Jalandhar, skipper Prabhjot Singh led from the front with a brace as Sher-E-Punjab devoured Chennai Cheetahs 5-2. Other scorers were Mandeep Antil, Harpreet Singh and veteran Gagan Ajit Singh. Pakistan drag flicker Imran Warsi reduced the margin for the southerners with two goals.