World Series Hockey: Shers dethrone the Badshahs
661 //
10 Mar 2012, 23:23 IST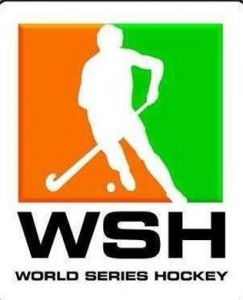 After losing their last couple of games Sher-E-Punjab came roaring back into contention by dethroning leaders Bhopal Badshahs 3-2 in a tense sixth round Bridgestone World Series Hockey clash at the Aishbagh Stadium which went right down to the wire.
The combination of skipper Prabhjot Singh and two goal striker Deepak Thakur (17th and 45th minutes) revived memories of yore when they were the stars of the Indian forward line along with Gagan Ajit Singh who was however on the bench for the most part of the match. Harpreet Singh got the third goal of the evening for the winners from a controversially executed penalty corner.
The Badshahs reduced the margin through their classy captain Sameer Dad, the 2000 Sydney Olympian, who scored with a superb reverse hit after making space for himself in the circle in the 21st minute following a good pass by Cheeyanna. Lalit Kumar Uphadhyay pulled another back in the 58th minute but Dad missed a great chance to tie the match when he failed to apply the finishing touch to a well worked variation rom Bhopal's seventh penalty corner with just three minutes left on the clock.
The battle between the outfits coached by the captain (Vasudevan Bhaskaran) and player (Rajinder Singh) of the gold medal winning 1980 Moscow Olympics team was a fast paced encounter in which the visitors enjoyed the 'lion's' share of the proceedings. Bhopal gave everything in the concluding stages to redeem their honour but luck was not on their side.
The visitors showed more aggression from the start and deservingly went into the lead when Thakur found the target after he pounced upon a poor clearance by Bhopal goalkeeper Baljit Singh and found the net. The discarded India keeper may have been at fault for conceding this one but otherwise played a great hand in keeping the Punjab tally down.
But Dad rallied his side with his inspirational leadership and high work rate. The 2000 Olympian is indeed the lynch pin of the Bhopal attacks with his silky skills, the last among the contemporary practitioners of the famed Indian stickwork which he has inherited from his roots as well as his long running stint with Indian Airlines' galaxy of ball players from the seventies onwards like Inam-ur-Rehman, Ashok Kumar and Mervyn Fernandes. He has flowered late in life but even at the ripe age of 33 he can teach the young guns in the current India line-up a trick or two. Sprightly Affan Yousuf too is a promising prospect and Uphadhyay was a workhorse throughout.
Sher-E-Punjab go on top of the pool with a better goal difference over the Badshahs though both of them have 10 points with three wins each.