World Series Hockey - Thakur roars for super Shers
739 //
16 Mar 2012, 21:51 IST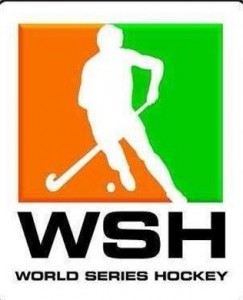 Sher-E-Punjab gained sweet revenge over Chandigarh Comets who had beaten them away in the first leg, by humbling them 5-2 in an eighth round match of Bridgestone World Series Hockey, at Surjeet Singh Hockey Stadium in Jalandhar this evening.
The hero of the Shers' triumph was former India winger Deepak Thakur, now playing as a spearhead, who notched a splendid hattrick with goals in the 26th, 57th and 59th minute. V S Vinaya, another former India international, and Harpreet Singh (penalty corner) got the other goals. The hosts enjoyed an overwhelming 3-0 lead at the change of ends. Sher Singh and Robert Green helped reduce the margin for the losers.
The result helped the lions extend their stay at the top of the table with 16 points from their fifth win while the Comets remain on 12 points after their fourth loss.
Punjab could have won by an even bigger margin if they had taken a few more of the chances they created. However, the game was not as one sided in the earlier stages as the final scoreline suggested with the Comets mounting quite a few attacks of their own. But the Punjab full backs had a great day in keeping their opponents at bay.
It was the Comets who had the first opportunity when Ranjodh Singh had a crack at goal in the 12th minute after Sukhwinder Singh Ganbbar set him up in the circle. But Punjab goalkeeper Sukhjeet Singh pulled off a fine save. Gabbar was once more the danger man for the visitors with his incisive runs but lacked support upfront. But in due course the tide changed and the Shers, captained by Harpal Singh today, came roaring back to life in this battle between two former India coaches and blitzed the Chandigarh citadel with attack after attack.
After surving a couple of close shaves from Punjab's penalty corner routines, the Chandigarh cage was finally captured in the 26th minute when Thakur turned in a deflection past goalkeeper Harjot Singh, who made a valiant attempt to retrieve the ball which just about rolled past him over the goal line.
Thakur could have scored again two minutes later but Mathew Phillip's timely tackle prevented him for taking a shot at goal.
Vinaya, who was a livewire on the right wing, made it 2-0 in the 32nd minute, his top of the D shot shockingly getting past Harjot at the near post. Harpreet made it 3-0 just before half-time converting his side's fourth penalty corner with a drag flick that Harjot could have stopped.
In the second half, the Comets tried to fight back but two quick strikes by Thakur knocked the stuffing out of them.