World Series Hockey -- Wizards rediscover their magic
789 //
16 Mar 2012, 12:01 IST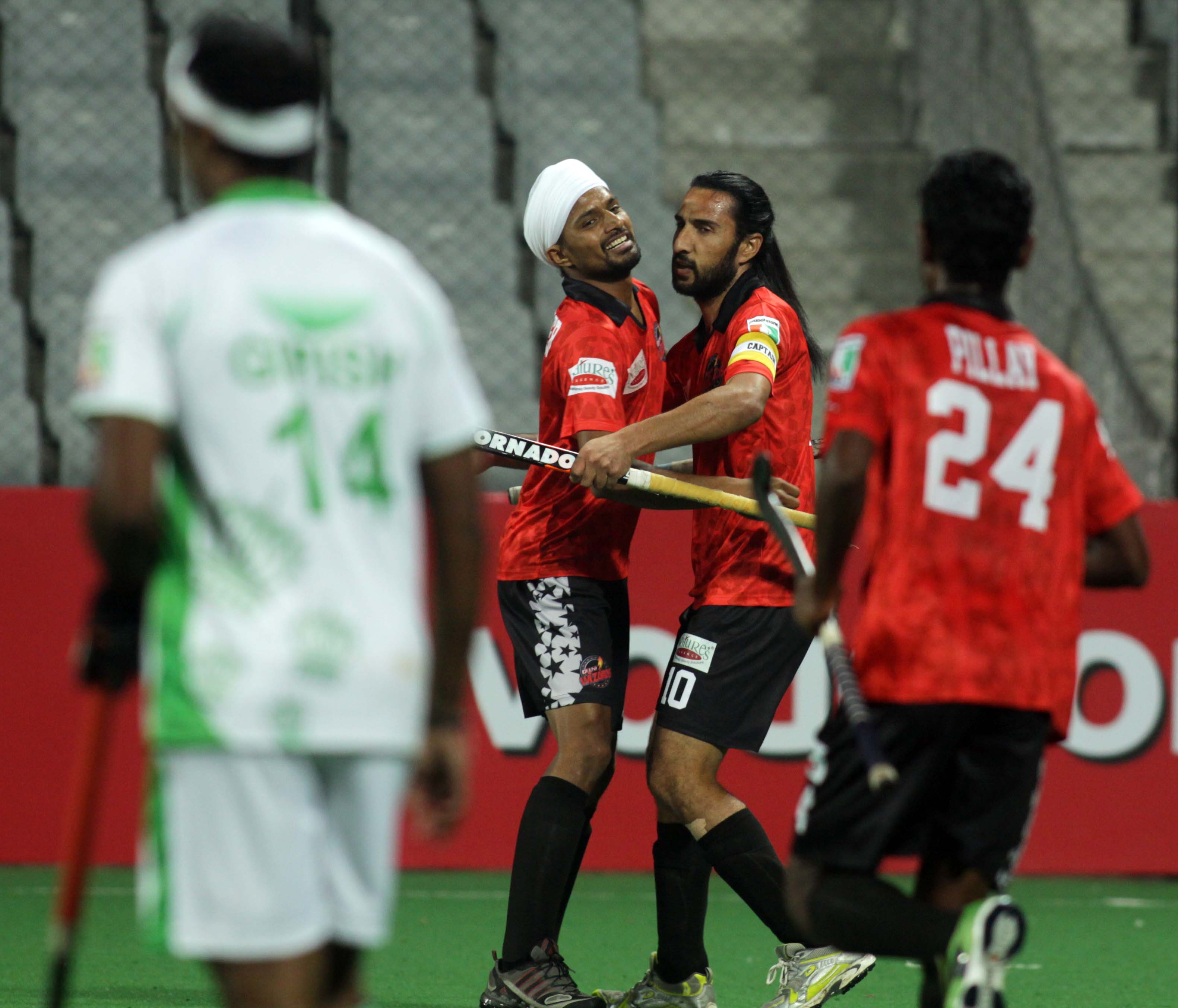 Delhi Wizards rediscovered their magic after their loss yesterday by shocking title aspirants and former table toppers Bhopal Badshash 3-1 at the Major Dhyan Chand National Stadium in an eighth round Bridgestone World Series Hockey match tonight.
The visitors, coached by Vasudevan Bhaskaran, skipper of the 1980 Olympics gold medal winning team, were in for a shock as the locals went into the lead in the 4th minute when Victo Singh found the target with an angular shot that caught Baljeet Singh under the Badshahs bar napping after collecting a hard into the circle by Gurvinder Singh.
Hardworking skipper Shakeel Abassi, who had a great game, doubled the lead in the 11th minute when he was on hand to finish after Philip Sunkel's created the opening with a good sideways tap, the move having been initiated by the Pakistani forward himself for only his first goal of the tournament.
Kiwi midfielder Casey Henwood got the reducer for the visitors in the 29th minute when he worked his way along the goalline and beat Kamaldeep with a push at the near post which the Delhi custodian should have kept out. But Vickram Kanth's swipe in the last minute of the match off the Wizards' last penalty corner ensured that the home side are back in the reckoning.
The Wizards were marginally the better side on the day and deserved their third win which took them to 10 points.  Bhopal, who had won their earlier outing 2-1, had a chance to go on top again if they had won or drawn this outing but remain on 13 points after succumbing to their third loss.
Delhi had quite a few chances to increase the margin of victory but their shooters could not take them all. The pony tailed Abassi once created a great opening for Sunkel with a lovely dribble in the third quarter but Baljeet came off his line to prevent the misfiring German from getting onto the score board.
There was quite a bit of needle in the match with Cheeyanna and Rajpal Singh indulging in a little bit of give and take and Vivek Gupta of the Wizards being sent to cool his heels with a yellow card after some heated moments on the pitch.
Badshahs had a lot of possession but could not convert their early superiority into goals. Midfielder Waseem Ahmed tested Kamaldeep in the opening minute itself with a delicate reverse flick. But the Delhi keeper stood his ground admirably for most of the match. The 1992 Olympian Darryl D'Souza-coached side defended well and successfully neutralized the rather subdued attack of the Badshahs today.
Despite being a marked man, the Badshahs 'kingpin Sameed Dad dribbled his way into the Delhi circle and drew out Kamaldeep but a critical tackle by Vikramjeet Singh denied him from finding the net in the last quarter. Badshahs forced five penalty corners but could not turn any to advantage.