WSH - Pune Strykers - Grudgingly crowned by the Bhopal Badshahs
747 //
30 Mar 2012, 16:04 IST
Whether you are a supporter of the Pune Strykers or whether you were watching their match against the Bhopal Badshahs out of sheer interest for the game, there is no doubt that the one and a half hour game that began at 9 p.m. last night was the biggest nail biter of the WSH yet.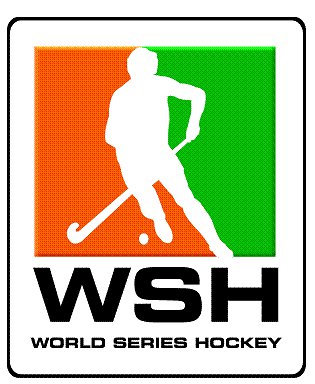 The win meant much for both teams – a chance at the semi finals. The start of the game seemed to indicate that this however, meant more to the Badshahs than the Strykers as they secured their lead in the first few minutes of the game. But the Strykers' standard depreciation in game quality that followed an opponent's goal was missing, evident as they fought back fiercely in spite of Bhopal's gaping leads that seemed almost impossible to beat.
And as if a two goal lead was not enough, Bhopal went a step further to secure a fourth goal, leaving Pune scrambling to make up a three goal deficit to draw and a fourth goal to win. But winning was everything and so, after one failed penalty corner by Gurpreet Singh, the Strykers' gave the next opportunity to Simrandeep. Pune's secret weapon, he went on to convert three consecutive penalty corners in the span of eight minutes, as groups of Pune supporters watched his every move wondering if he could actually bring about that miracle.
Miracle achieved, it was now up to the Strykers to attain that last goal, seemingly impossible in the face of the last three minutes of the game. Baljit Singh, Bhopal's wall like goal keeper had been in no mood to concede goals, hurling himself across his territory all evening to thwart some of Pune's brilliant shots. And his team, not to be left behind, had made some incredible attempts, foiled only by the suddenly all aware attitude of Pune's goalkeeper, Guri.
But Pune, unwilling to go down without a fight, took advantage of a brief moment of hesitation by the Badshahs, and the ball sailed past their goal keeper, giving Pune the lead with two and a half minutes to spare. And in spite of penalty corners and a vengefully focussed attack, the Badshahs couldn't pass Guri and Pune had their victory.
Pune's journey from their first victory to their most recent one has been marred with many losses, actual and figurative. Some losses were imperative given their complacent attack, non-existent goal keeping and complete lack of penalty corner conversions. But other wins, as held by many of their spectators, were only a result of their good luck, with very little credit going to their actual game and teamwork.
Many viewers even believed that if they were to reach the semi finals, it would be an entry that was almost completely undeserved. But that belief began to change as they watched a team that seemed to be getting their spirit back. Bhopal, in no way, was an easy team to beat. But the Strykers showed no signs of their previously defeatist attitude and turned all their vices into advantages. Strong goal keeping by a keeper who was no longer half asleep, fruitful penalty corner conversions and an almost barbaric attack later, Pune had their first well deserved victory in a long time. And even if they had gone on to draw, not many people would have said that they had played badly.
While their entry into the semi finals is now dependent on the draw or loss of the Chennai Cheetahs, the Pune Strykers have successfully managed to turn many of their cynics back into supporters. And as far as we're concerned, Pune is a better team than they've ever been before.