The Los Angeles Kings signed Vladislav Gavrikov after making a trade of their star goalie Jonathan Quick and looking to keep the player for long. They had conversations with Gavrikov about the long term, but there are reports that the player wants to become a free agent.
Gavrikov, who last played with the Columbus Blue Jackets, had an $8.4 million contract plus an annual average salary of $2,800,000. That means the player will earn a base salary of $ 4.2 million while carrying a cap hit of $2.8 million till the end of 2022-23.
---
Vladislav Gavrikov Career Stats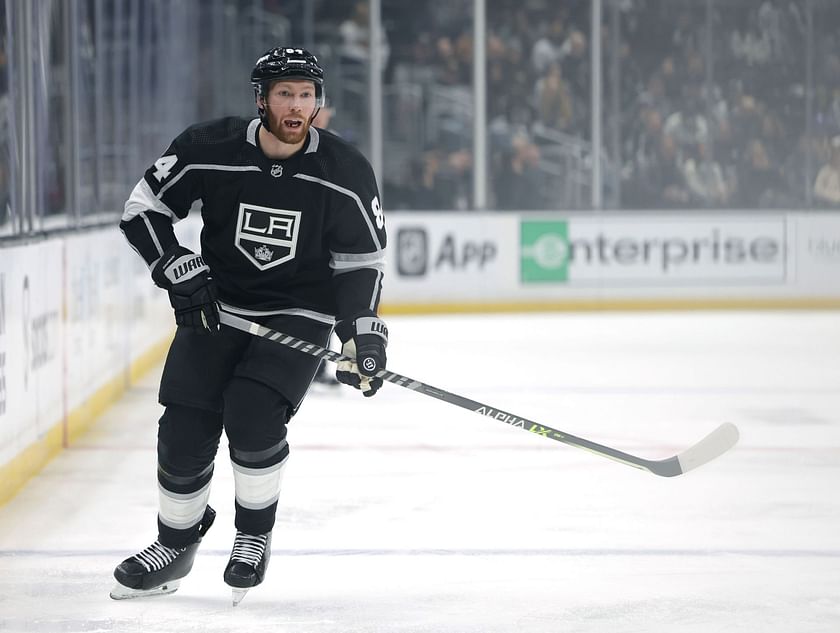 The 27-year-old started his professional journey with the Columbus Blue Jackets in the 2019-20 season. He has played 258 games for them, averaging 20 minutes on the ice.
He has scored 15 and has 58 goals so far in his career at a shooting percentage of 5.0. He has done well defensively by making 397 blocks and has also been decent with a TA/GA of 1.
In the ongoing season, Gavrikov has played 54 games and has been involved in ten goals while averaging 22 minutes on the ice. He has scored two game-winning goals at a shooting percentage of 4.9.
Moreover, in his first two starts with the Los Angeles Kings, Gavrikov made an impact with a 67 percent expected goal to share. Additionally, Gavrikov has zero giveaways in his last two outings and has created 16-2 high-danger chances.
---
What's next for Los Angeles Kings and Vladislav Gavrikov?
The Los Angeles Kings are second in the Eastern Conference Pacific Division with 80 points and are two points behind the top-placed Vegas Golden Knights.
The Kings have had a decent season offensively, scoring 218 goals, with contributions of 49 goals from Adrian Kempe and Anze Kopitar.
However, their defense has conceded 3.4 goals per game on average this season, which has resulted in them losing crucial points.
With Vladislav Gavrikov coming into the team, the Kings have performed better in their last two games. This move has also helped Gavrikov, who's now playing alongside some of the best players in the league.
Gavrikov is a much-improved player at the Kings and is likley to improve further. It will be interesting to see how things unfold for him. The focus now shifts to the Los Angeles game' against the Washington Capitals on Monday (March 6).