When the UFC puts together a headline bout, they always try to book two of the best fighters in the world against one another. However, at times, there seem to be some exceptions.
On several occasions, the UFC has headlined events with fighters who appear to be on a terrible downward slide, with some in the midst of lengthy losing streaks. Often, the reason these fighters remain in the top slot is due to their star power, but on other occasions, the promotion has not had much choice.
Here are five fighters who headlined UFC events while on bad losing runs.
---
#5. Kelvin Gastelum – UFC middleweight contender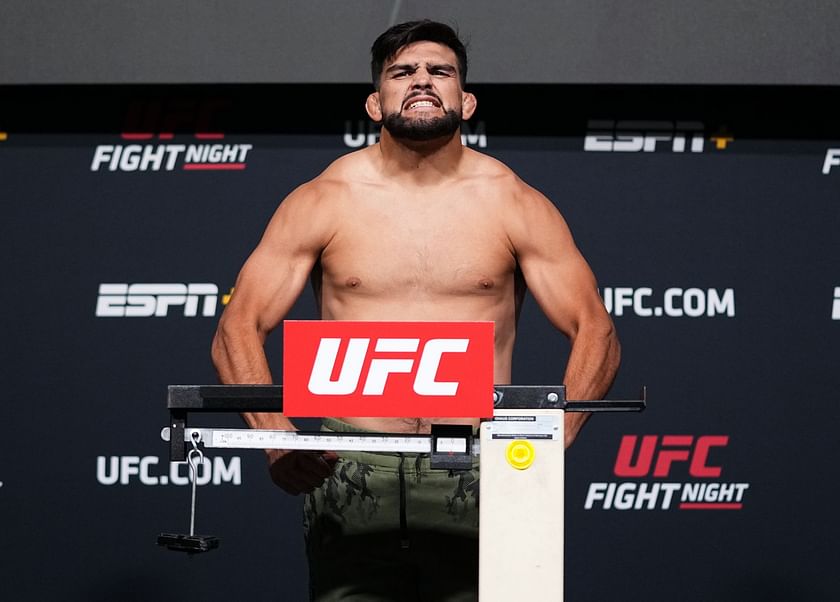 The latest entry onto this list is current middleweight contender Kelvin Gastelum. The TUF 17 winner has been booked to headline the UFC's first event of 2022, where he'll face off with up-and-comer Nassourdine Imavov.
Remarkably, if Gastelum manages to win this fight, it'll be his first victory since February 2021, and only his second win in his last six bouts. So how does Gastelum remain positioned as a headliner given his current bad streak? It's hard to say.
To defend the TUF winner, it isn't like he's been losing to scrubs. Of his most recent five defeats, dating back to his interim middleweight title loss to Israel Adesanya in April 2019, none of them have come against lower-level opponents.
More to the point, only one of those opponents was able to finish him – Jack Hermansson, who submitted Gastelum with a heel hook in 2021. Meanwhile, the last two men to defeat him, Robert Whittaker and Jared Cannonier, both challenged for middleweight gold in 2022.
If Gastelum falls to Imavov, who is currently on a three-fight winning streak, it's likely he will tumble down the card pretty quickly. However, until that happens, due to his semi-big name and top-15 ranking, the TUF winner remains a viable headliner for a Fight Night event.
---
#4. Tony Ferguson – UFC lightweight contender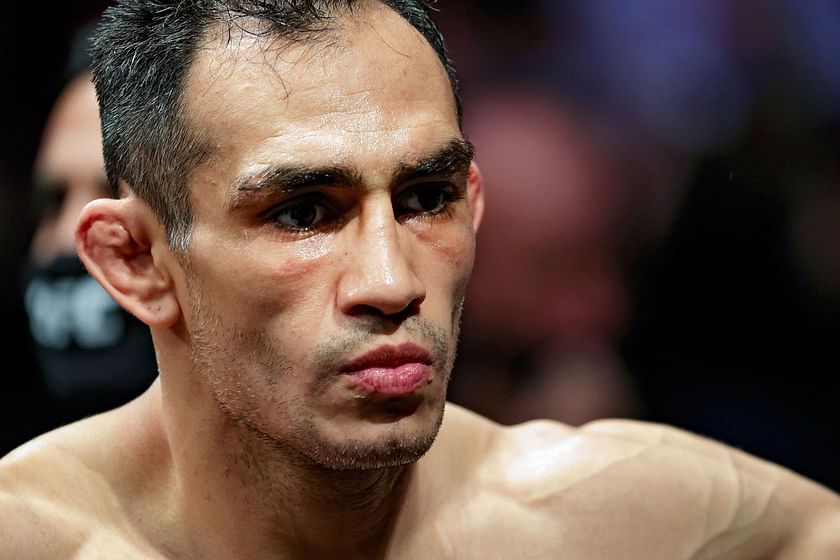 It's undeniable that former interim lightweight champion Tony Ferguson is currently on the worst run of his UFC career. 'El Cucuy' has lost his last five bouts in the octagon and hasn't won since June 2019.
However, despite being on a four-fight losing streak last September, Ferguson was still positioned as one half of the headline bout on a major pay-per-view, UFC 279.
So how exactly did this happen? Firstly, Ferguson wasn't technically supposed to be in the position he eventually found himself in. Initially, 'El Cucuy' was booked to face Li Jingliang on the main card of the event, which was supposed to have a headliner of Khamzat Chimaev vs. Nate Diaz. However, when Chimaev botched his weight cut badly, that fight was immediately scrapped.
Rather than completely ruin the event, though, Dana White and company came up with a plan to switch the card around. Eventually, after some negotiations, Ferguson was moved into the headline bout against Diaz instead.
The fight turned out to be a highly entertaining one, although Ferguson suffered another devastating loss, being submitted in the fourth round.
In this case, nobody really minded that 'El Cucuy' was on a losing streak. Diaz himself hadn't won a bout since 2019, and so Ferguson seemed like a fairer opponent for him than the monstrous Chimaev.
More importantly, it felt like one final run at the top for Ferguson, who is expected by most fans to slide down the card this year as he heads towards the end of his career. It's rare, but this was a headline fighter on a losing streak that made a lot of sense.
---
#3. Thiago Santos – former UFC light heavyweight contender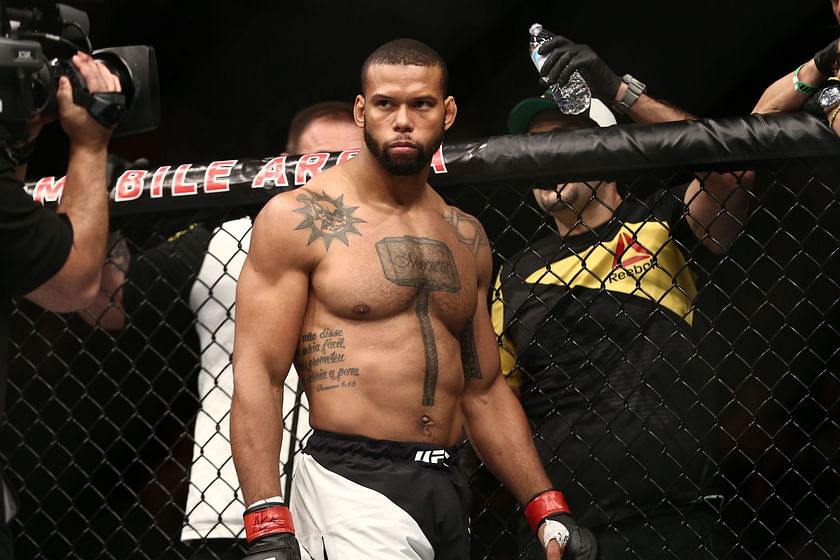 When Thiago Santos stepped into his headline bout with Jamahal Hill in August 2022, he was technically only on a one-fight losing run, having been defeated by Magomed Ankalaev five months earlier.
However, 'Marreta' was definitely on a bad run, having lost four of his last five bouts. Remarkably, though, the Brazilian still felt like a viable headliner despite his poor run.
This was probably because at the time he fought Hill, he was seen as one of the best gatekeepers in the 205-pound division, having never really faced a weak opponent since moving to light-heavyweight in 2018.
More importantly, he hadn't been losing to scrubs, falling to Jon Jones, Glover Teixeira, Aleksandar Rakic and Ankalaev, with only Teixeira able to finish him. To add to this, while his win over Johnny Walker wasn't good to watch, it did show he still had something left against lesser opponents.
Unfortunately, Santos' final headline bout also turned out to be his final one in the UFC. 'Marreta' suffered a pretty nasty TKO defeat to Hill and was subsequently let go by the promotion with his contract up. The Brazilian has since joined the PFL promotion.
---
#2. Antonio Silva – former UFC heavyweight contender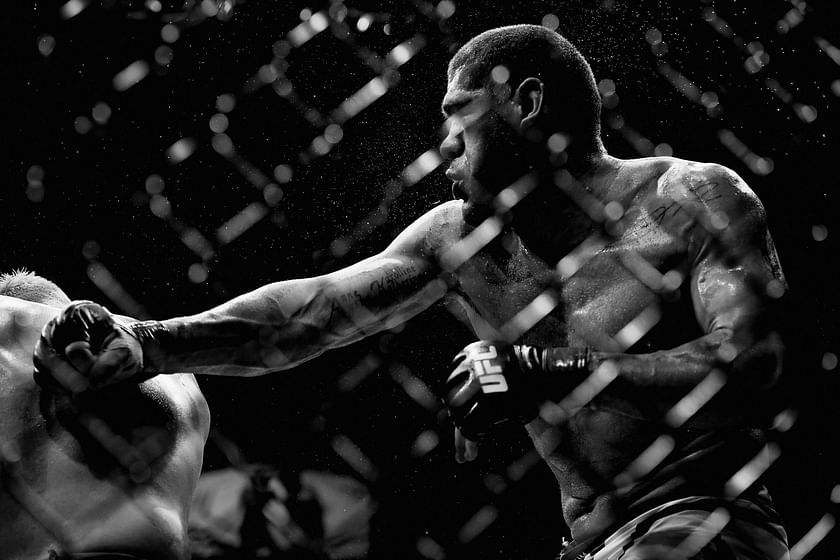 From the moment that he arrived in the UFC in 2012 through to his departure in late 2016, Antonio 'Bigfoot' Silva was always positioned as a top star in the heavyweight division.
However, despite this, Silva only actually won three of his 11 bouts in the octagon. His final headline bout with the UFC came in 2015 against Frank Mir. At that stage, it'd been over two years since he'd had his hand raised.
That win had been a huge one for the Brazilian, as he knocked out Alistair Overeem in a true highlight reel moment, cementing a shot at the heavyweight title in the process.
After losing that title shot to Cain Velasquez, though, 'Bigfoot' hit a slide. His semi-controversial draw with Mark Hunt was changed to a no contest when he failed a drug test, and then he was knocked out by Andrei Arlovski.
By the time he headlined a Fight Night event against Mir, it was clear that Silva was a shadow of his former self. His semi-big name made him a viable headliner, but his fighting skills certainly didn't. It was no surprise to see Mir dispatch him in the first round.
---
#1. Nick Diaz – UFC welterweight contender
Nick Diaz is undoubtedly one of the biggest stars in UFC history, having headlined numerous major pay-per-views over the years against some of the promotion's biggest names.
However, one thing that Diaz is lacking in comparison to many of his peers is victories in the octagon, particularly in recent years.
While his most recent fight, a defeat to old foe Robbie Lawler, came on the undercard of a pay-per-view, that wasn't the case for his 2015 clash with Anderson Silva.
The bout was positioned as one of the biggest on offer that year, not only because of the star power of both men, but because it was Silva's big comeback fight following the serious leg injury he suffered against Chris Weidman.
While Diaz's chances were talked up by the likes of Joe Rogan, the truth is that the Stockton-based fighter hadn't won a fight in the best part of four years coming into the event. He was, in fact, on a two-fight losing streak.
Sure, those losses had come to Carlos Condit and Georges St-Pierre, and he'd also spent lengthy periods on the shelf due to positive drug tests. However, the fact that a fighter who hadn't won since October 2011 could still be a viable headliner for the world's biggest MMA promotion was still a little crazy.
When it comes to Nick Diaz, though, nothing is ever simple – and while he now hasn't won a fight in over a decade, it still wouldn't be a surprise to see him headline an event in 2023.