Jake Paul extended his professional boxing record to an undefeated 4-0 with a split-decision win over former UFC welterweight champion Tyron Woodley in Cleveland, Ohio today.
The YouTuber-turned-boxer started the fight on the offensive as he jabbed away at Woodley, who seemed content to let Paul gas out. Although Paul tired significantly and was rocked badly in the fourth round, he held on for the win as Woodley generated very little output in what has become an all-too-familiar pattern.
Post the fight, which saw scorecards of 78-74, 77-75 and 75-77, Paul and Woodley exchanged words and appeared to make a deal to fight each other in a rematch. But with the deal based on the flimsy premise of a tattoo, anything can happen in the future.
Here are five possible next opponents for Jake Paul after his win over Tyron Woodley.
---
#5 Jake Paul vs Nate Diaz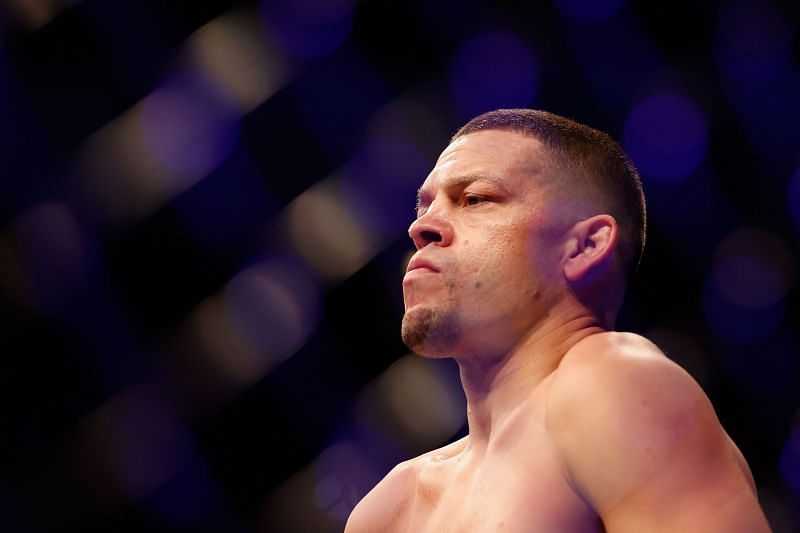 UFC superstar Nate Diaz has consistently chimed in on the phenomenon of YouTubers transitioning to the world of professional boxing. He had this to say about Jake Paul vs Tyron Woodley:
However, despite seemingly being unimpressed with the Showtime pay-per-view main event, Diaz could be on Jake Paul's hit list. In the post-fight press conference, Paul labeled the UFC fighter "a fanboy", stoking the flames for a potential meeting.
Diaz is an excellent boxer and will probably be a bridge too far to cross for Paul, who didn't exactly dazzle against Woodley. But a step up in competition might be exactly what 'The Problem Child' needs, especially considering the fact that Paul vs Diaz would be a box-office hit.
---
#4 Jake Paul vs Dillon Danis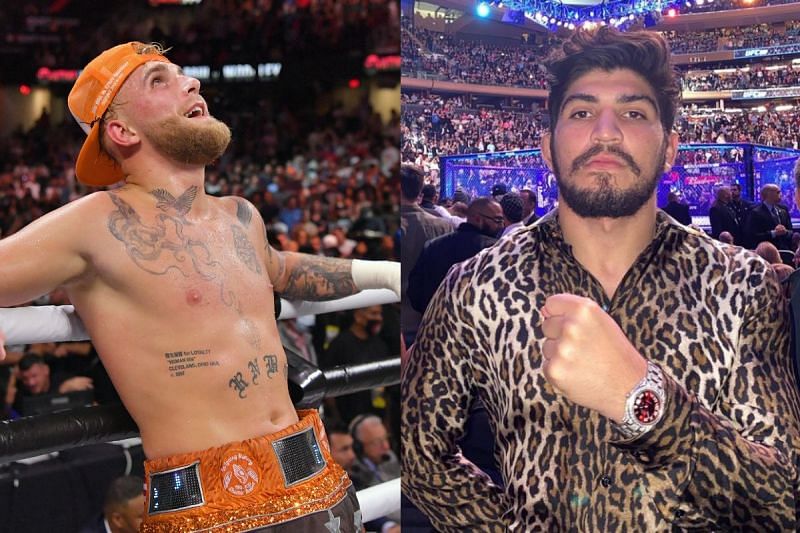 Dillon Danis is one of the most active fighters on social media, and he chimed in with constant opinions as Jake Paul fought Tyron Woodley. He criticized Paul's boxing technique, backing up his earlier claims that the 24-year-old wouldn't win and that he can't hang with real fighters.
Danis had previously issued a challenge to Jake Paul, saying that he'd either knock the social media star out cold or retire. He took to Twitter for the same:
On paper, it seems like a realistic possibility. Jiu-jitsu wizard Danis isn't the most talented striker and has a cult following for his trash talk online, so he could be the perfect man for Paul to continue to develop his skills. However, the 28-year-old might not be a big enough name for Paul to seriously consider right now.
---
#3 Jake Paul vs KSI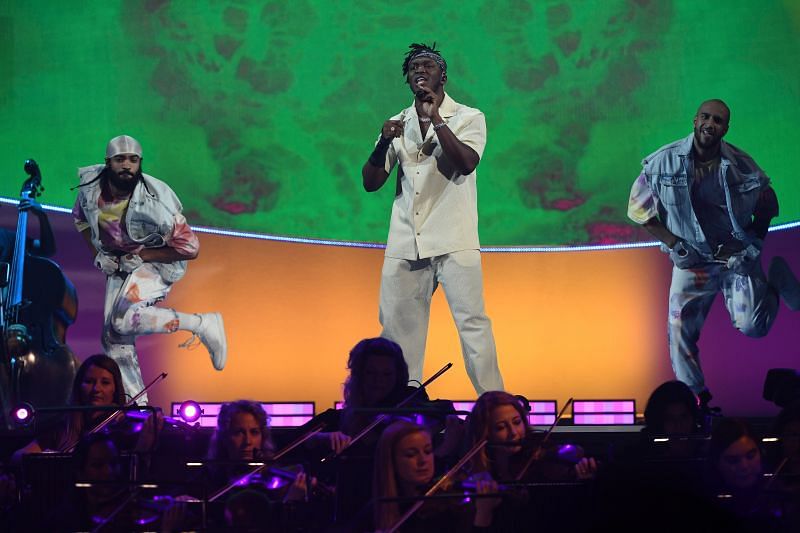 Another YouTuber who has ventured into the realm of boxing, KSI, has been linked with a fight against Jake Paul for a long time now. The Watford native has previously fought Jake's brother Logan Paul twice, clinching the second meeting narrowly.
KSI has been active in the music industry with several concerts and newly released albums, putting his boxing career on hold for now. But a return doesn't seem far away, with the 28-year-old having frequently insisted that fighting Paul is something he has to do down the line.
KSI briefly mentioned that he'd like to fight Austin McBroom to prepare for Paul, but McBroom has been embroiled in a series of controversies that don't have an end in sight. So Jake Paul vs KSI might happen sooner than we think, especially since the latter is now a bigger name than ever.
---
#2 Jake Paul vs Tyron Woodley 2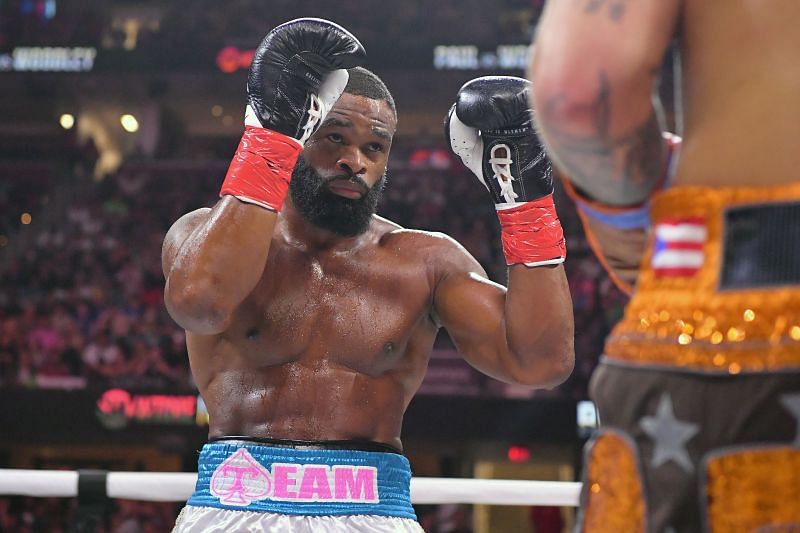 After being outpointed by Jake Paul, Tyron Woodley immediately expressed an interest in a rematch. While Paul appeared reluctant to acknowledge the possibility of the same, he insisted that he'd allow it if Woodley got the "I love Jake Paul" tattoo he had earlier agreed to as a wager.
Assuming things go to plan, Woodley and Paul might be on a collision course to meet again in the boxing ring. The former UFC welterweight champion had Paul on the ropes in the fourth round, quite literally, and could've clinched the fight had he shown a little more intent and awareness.
Paul would also have a point to prove against Woodley, whom he trash talked on end but didn't really trouble at any point during the eight rounds. A rematch may not be the fight all fans want to see, but it could prove to be a lucrative opportunity for both men involved.
---
#1 Jake Paul vs Tommy Fury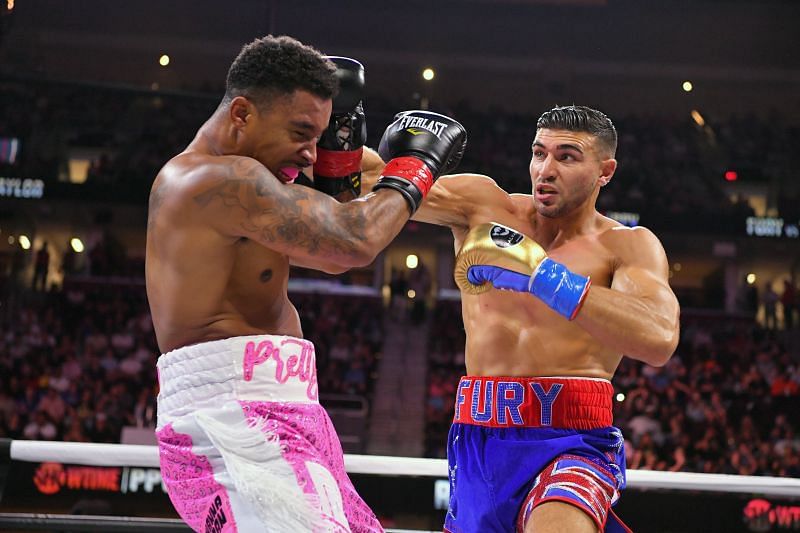 Jake Paul and Tommy Fury have been trading barbs for quite a while, and they've never been closer to signing a contract to fight each other than right now. Fury fought Anthony Taylor on the undercard as Paul battled to his win against Woodley.
Fury didn't exactly impress in his win, and the crowd made their displeasure felt, but he made it a point to call out Paul in the post-fight interview. He wouldn't have been placed on the undercard without the intention of setting up a superfight, and Paul asked fans whether he should fight the former Love Island star with a cheeky post on social media:
Speaking about the backstage kerfuffle, Fury said:
"He confronted me in the hallway there, with all that 15-20 team of him jump all over us. We [were] there, we were ready to fight there and then. He's big in front of camera but small by himself and Jake Paul realized tonight how hard the sport of boxing is, when he got clipped with a little shot [by Tyron Woodley]. So imagine if he got hit and dropped."
Early signs indicate that Fury will have the edge in a potential matchup, but it could go either way since both men are raw and developing as fighters. One thing is for certain - it'll sell pay-per-views, and many of them.