According to recent reports, UFC legend Nick Diaz is preparing for a comeback to the octagon in 2023.
Nick Diaz has not fought in the octagon since his loss to Robbie Lawler in 2021, so who could the former welterweight title challenger fight in his comeback bout?
Diaz has suggested that he wants to face former UFC middleweight kingpin Israel Adesanya. But it's likely that 'The Last Stylebender' will be unavailable; he's probably set to rematch Alex Pereira.
However, there are still plenty of potential opponents for Nick Diaz in the UFC – and here are five of them.
---
#5. Nick Diaz vs. Matt Brown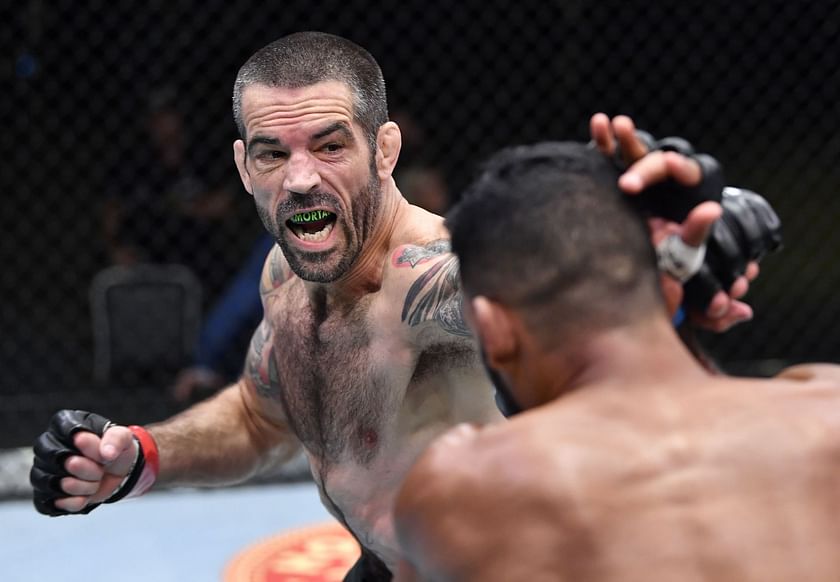 Given that Nick Diaz is now 39 and hasn't won a bout in the octagon since 2011, it's safe to say that the thing he needs most right now is a win.
With that in mind, it could be a good idea for the UFC to match him with a fellow ageing veteran like Matt Brown. 'The Immortal' now counts himself as the promotion's longest-tenured welterweight, having debuted way back in 2008. Moreover, he's already returned from retirement once.
At 41, Brown is no longer the dangerous title contender that he was in 2014. However, he's still aggressive to a fault, has ruthless finishing skills, and can take a fight to an opponent in any area.
How does he match up with Diaz? On paper, at least, the Stockton-based fighter has a slight edge, particularly as Brown's durability is not what it once was.
However, given how unimpressive Diaz looked in his loss to Robbie Lawler, it's also safe to say that Brown couldn't be counted out of this fight. Overall, it's a clash that would definitely make sense for Diaz, and it'd probably be a lot of fun to watch, too.
---
#4. Nick Diaz vs. Sean Strickland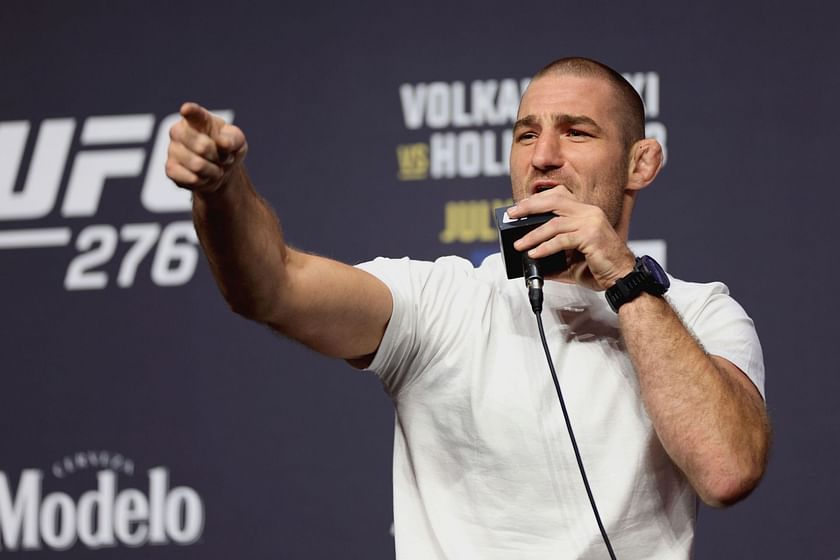 Given that Nick Diaz has suggested that he wants to make a run for the UFC middleweight title and has targeted Israel Adesanya, it sounds like he feels more comfortable at middleweight.
If he's serious about making one final title run, then a fight with a current contender at middleweight could work. With that in mind, why look any further than Sean Strickland, the No.7-ranked middleweight contender?
Strickland is coming off a controversial loss to Jared Cannonier, but he's definitely a capable fighter. Prior to his last two fights, he'd won six bouts in a row, including wins over Uriah Hall and Jack Hermansson.
Despite his skills, he'd be a good stylistic matchup for Diaz. The Stockton-based veteran will probably be hopeful of outworking 'Tarzan' on the feet, who wouldn't be expected to attempt to blanket him on the ground.
More to the point, given Strickland's odd charisma and willingness to exchange barbs on the microphone, the build-up to their fight would be fantastic.
---
#3. Nick Diaz vs. Stephen Thompson
While Nick Diaz has suggested that his comeback will come at 185lbs, there's still a chance that his next opponent could be a welterweight. After all, Diaz is a huge star, and as he will never be a huge middleweight, some of the UFC's 170lbers may well be willing to move up in weight to chase him.
One of those fighters could be veteran contender Stephen 'Wonderboy' Thompson. A two-time title challenger at 170lbs, some fans might argue that Thompson's best days are behind him. However, he did roll back the years in his most recent bout, an excellent win over Kevin Holland.
What would a fight between Diaz and 'Wonderboy' look like? To tell the truth, it's hard to tell. Diaz would have a big advantage on the ground, but he doesn't really like to take his opponents down.
On the feet, the bout would be a truly fascinating style clash between Diaz's volume boxing approach and Thompson's karate-based technical offense.
'Wonderboy' is among the veterans of the UFC. He's no stranger to accepting outlandish bouts, having fought Anthony Pettis in 2019. So, this would be a left-field choice but one that might also make sense.
---
#2. Nick Diaz vs. Jorge Masvidal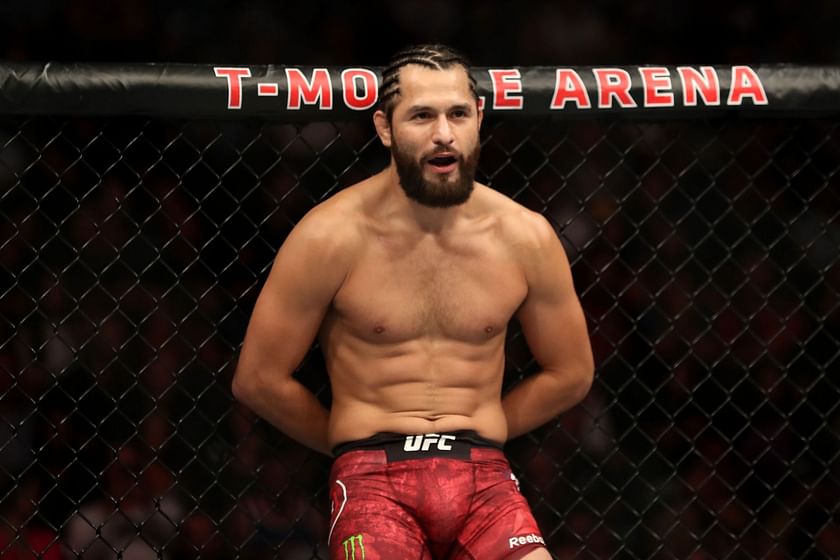 Nick Diaz's younger brother Nate famously fought Jorge Masvidal for the UFC's inaugural 'BMF' title in 2019, and it didn't go well for the Stockton-based fighter. He suffered a beating and ended up losing the fight in the third round via TKO after doctor's stoppage.
Would a bout between the elder Diaz and 'Gamebred' work for the former's comeback fight? Absolutely.
Thanks to Masvidal's win over Nate, as well as his own abrasive persona, the build-up to this fight would have a ready-made storyline.
Unlike in his bout with Diaz's younger brother, it's arguable that Masvidal is no longer in his prime. He hasn't actually won a fight since that victory, which came over three years ago. Moreover, at the age of 38, 'Street Jesus' isn't much younger than Diaz himself.
Essentially, then, a fight between the elder Diaz and Masvidal in 2023 could be a competitive one, and with the star power of both men, it could become one of the year's biggest, too.
---
#1. Nick Diaz vs. Khamzat Chimaev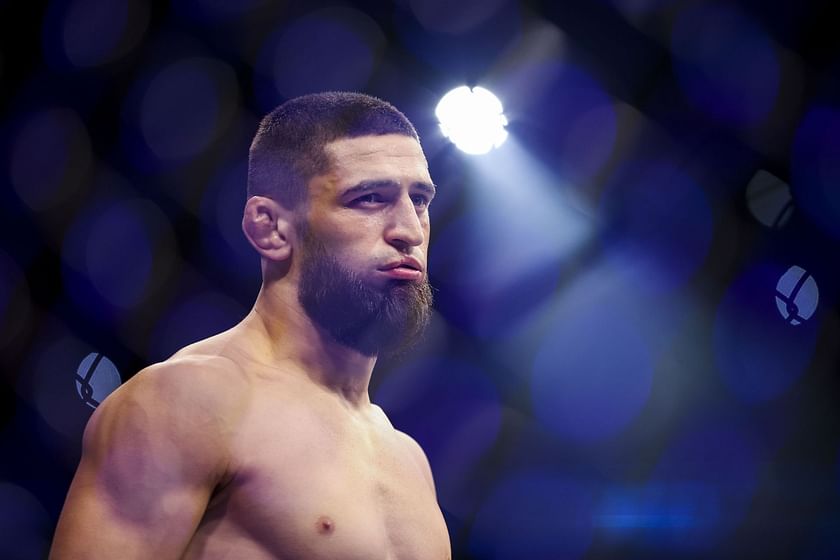 While his UFC career – for now at least – ended with a win over Tony Ferguson, things could've been very different for Nate Diaz. Initially, he was matched with arguably the hottest prospect in the UFC, Khamzat Chimaev, in a fight that was a very dangerous matchup for him.
Of course, the Diaz vs. Chimaev fight fell apart when 'Borz' missed weight. But, could Dana White and company look to book this fight again, with Nick Diaz in the shoes of his younger brother?
Stranger things have happened. Firstly, it's unlikely that Chimaev would need to make 170lbs to face Nick, particularly if the Stockton-based veteran's claim of wanting to fight at 185lbs is true.
Secondly, while Chimaev impressed in his win over Kevin Holland, he isn't quite in the position to challenge for either the welterweight or middleweight title just yet.
A fight with Colby Covington might make more sense for 'Borz' from a rankings perspective, but the truth is that a clash with Diaz would be so much bigger. It's easy to imagine Diaz taunting Chimaev for missing weight for the fight with his younger brother, after all.