It was recently announced that the UFC and WWE have merged to form one financial company, with the two promotions now operating under the combined name of TKO Group Holdings.
While the UFC and WWE will remain separate entities despite this corporate merger, there have been numerous crossovers between the two over the years.
Most notably, a handful of top fighters have made their way into the pro-wrestling organization, with varying levels of success. While there have been notable failures in this, there have also been some huge hits.
Here are five UFC fighters who have successfully crossed over to WWE.
---
#5. Ken Shamrock – former UFC Superfight champion
Alongside Royce Gracie, Ken Shamrock is widely recognized as the first real UFC superstar. 'The World's Most Dangerous Man' competed in the promotion's earliest events. While he never won a tournament, he did claim the first Superfight title by defeating Dan Severn in 1995.
However, while Shamrock built his reputation inside the octagon, his popularity arguably peaked once he made the switch to WWE in 1997.
'The World's Most Dangerous Man' initially featured as the guest referee in the famed Bret Hart vs. Steve Austin match at WrestleMania 13, and then transitioned into a full-time role inside the ring.
Over the following two-and-a-half years, Shamrock feuded with the likes of Vader, the British Bulldog, Shawn Michaels and The Rock, and won the WWE Intercontinental and Tag Team titles, as well as the 1998 King of the Ring tournament.
In late 1999, Shamrock departed WWE to return to the world of MMA, and in 2002, he made his way back to the UFC for the first time since 1996.
While he only won one more bout inside the octagon, his rivalry with Tito Ortiz, which spanned three fights and four years, was widely credited with helping the MMA promotion to stay afloat in its darker times.
2004 saw Shamrock inducted into the promotion's Hall of Fame, and he remains widely considered a pioneer and legend of the octagon.
---
#4. Matt Riddle – former UFC welterweight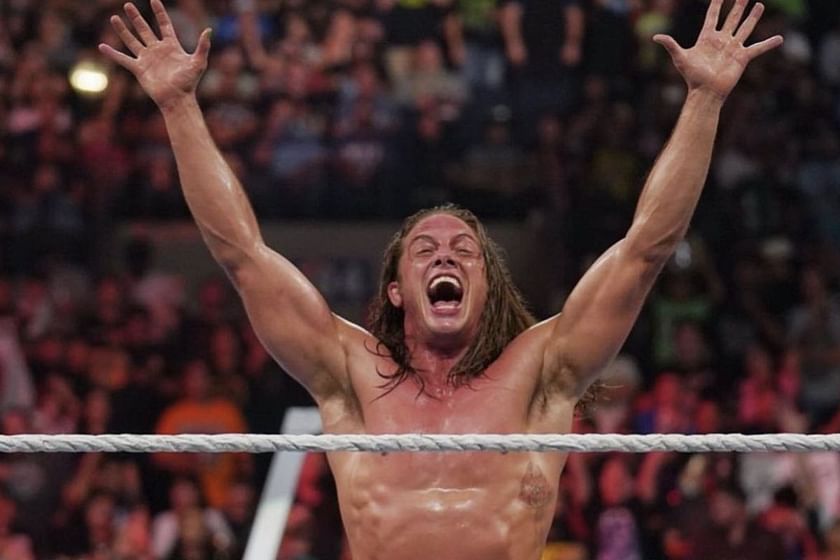 Matt Riddle never quite reached his potential inside the octagon, but it's probably fair to say that he has fared a little better in the world of pro-wrestling.
'Deep Waters' emerged into the UFC back in 2008 as part of the cast for The Ultimate Fighter 7. While he didn't win the show, his potential was clearly appreciated by the promotion.
After winning his professional MMA debut at the TUF 7 finale, Riddle picked up a further four victories in his first six bouts. A pair of losses knocked him off track somewhat, but he then got back to his winning ways in 2012 with a victory over Henry Martinez.
Unfortunately, despite winning his next three fights, two of those results were then overturned when Riddle tested positive for marijuana.
His issues with the recreational drug resulted in him parting ways with the MMA promotion in 2013, and after a single fight on the regional circuit, he announced a move into pro-wrestling.
Riddle was signed by WWE in 2018 after a successful run on the independent circuit, and after finding success in the developmental NXT promotion, he moved to the main roster in 2020.
Since then, he's risen in popularity, and has held the WWE United States title and is a two-time Raw Tag Team champion alongside Randy Orton as part of the RK-Bro team.
Most recently, Riddle returned to WWE television following a stint in rehab and is set to compete in this year's Money in the Bank match in July.
---
#3. Shayna Baszler – former UFC bantamweight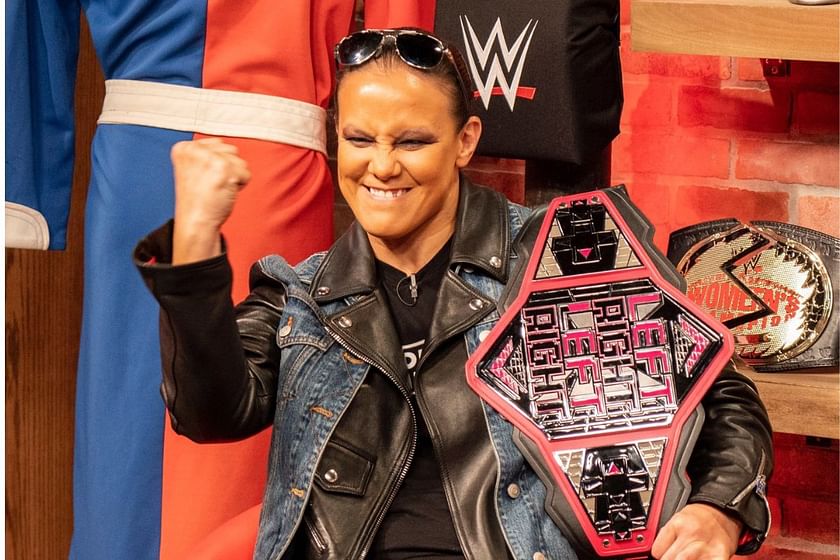 Known as a pioneer of women's MMA, it's probably fair to say that Shayna Baszler arrived in the UFC a little too late to find true success.
'The Queen of Spades' had been fighting professionally for over a decade before she emerged into the world's top promotion via The Ultimate Fighter 18. She was defeated on the reality show by eventual winner Julianna Pena.
Unfortunately, Baszler then lost her two bouts in the octagon, suffering TKO losses to both Bethe Correia and Amanda Nunes. Those defeats sent 'The Queen of Spades' crashing out of the UFC, and it came as no surprise to see her hang her gloves up shortly after in order to pursue a pro-wrestling career.
Baszler quickly gained some experience in the ring after her fighting career ended by wrestling on the independent circuit and training with another MMA fighter turned pro-wrestler, Josh Barnett.
In 2017, she was inked by WWE and joined the NXT roster, and from there, she's largely gone from strength to strength.
2018 saw her claim the NXT Women's title twice, and following a move to the main roster in 2020, she has held the Women's Tag Team titles on three occasions. Most recently, she claimed the titles alongside her real-life friend – and former UFC superstar – Ronda Rousey.
'The Queen of Spades' has not become a major superstar in WWE's ring, but she has had plenty of success, qualifying her nicely for this list.
---
#2. Ronda Rousey – former UFC bantamweight champion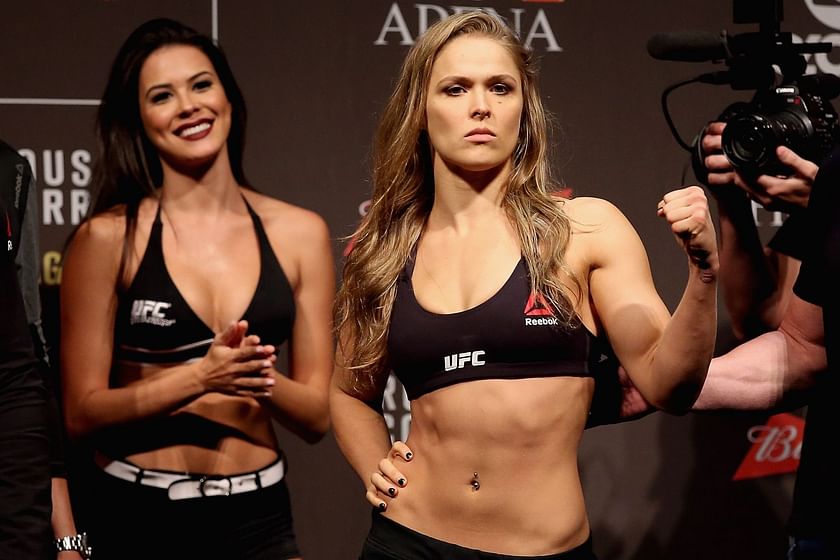 While her accomplishments as a fighter have probably been surpassed by more than one rival at this point, it's probably fair to say that Ronda Rousey remains the biggest female star ever produced by the UFC.
In fact, it was the success and star power of 'Rowdy' during her period as Strikeforce bantamweight champion that inspired Dana White to bring women's MMA to the octagon in the first place.
Rousey was crowned as the UFC's inaugural bantamweight champion in early 2013, and quickly cemented her position with a submission win over Liz Carmouche.
Following that, she quickly began to run through every opponent she faced, becoming a mainstream superstar in the process. At one point, it seemed that she was invincible.
Rousey finished top contenders like Cat Zingano and Bethe Correia in a matter of seconds. Alongside Conor McGregor, she was the first fighter to reliably be able to crack a million buys on pay-per-view.
However, in 2015, she lost both her title and her undefeated record to Holly Holm, and with that knockout loss, her aura was gone too. She fought just once more, failing to regain her crown from Amanda Nunes in 2016 and retiring shortly after.
Since then, though, 'Rowdy' has gone onto huge success in WWE. After debuting there in early 2018, she has claimed both the Raw and Smackdown Women's title, has been involved in memorable feuds with the likes of Becky Lynch and Charlotte Flair, and in 2019, became one of the first women to headline Wrestlemania.
After taking some time off to start her family, January 2022 saw Rousey return to WWE, where she's been a mainstay ever since. Right now, she holds the Women's Tag Team titles alongside Shayna Baszler.
While it hasn't always been plain sailing for 'Rowdy', and she hasn't quite cracked the mainstream as she did during her time in MMA, it's fair to call her WWE career a success.
---
#1. Brock Lesnar – former UFC heavyweight champion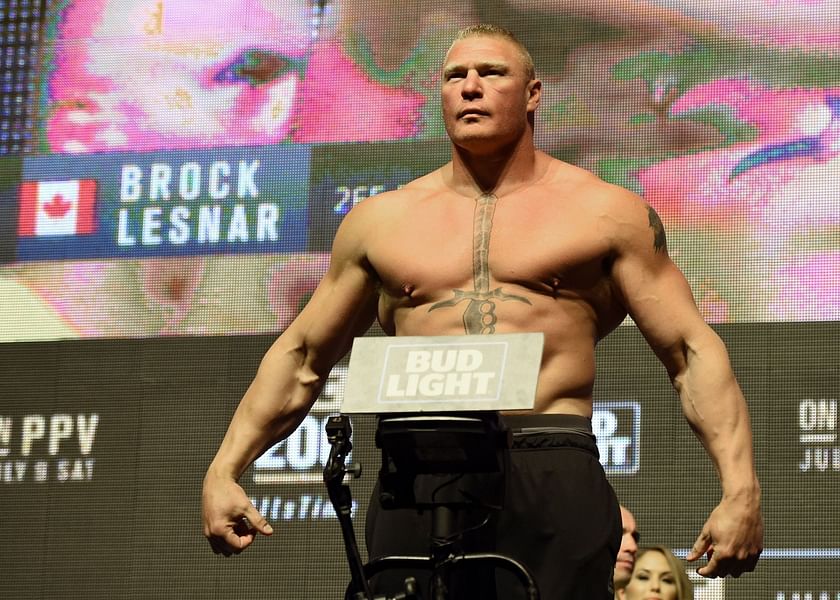 It's probably fair to suggest that the biggest success when it comes to a crossover from the UFC to WWE – and vice-versa – is Brock Lesnar.
After a standout amateur wrestling career in his collegiate days, winning the NCAA Division I title in 2000, Lesnar chose the pro-wrestling route, joining WWE shortly after.
He debuted on the main roster in March 2002, and just months later, defeated The Rock to become the promotion's youngest-ever heavyweight champion.
It looked like Lesnar would dominate the business for decades, but in 2004, he suddenly decided he'd had enough of the pro-wrestling lifestyle, and abruptly departed.
After a failed attempt to break into the NFL, Lesnar finally turned his hand to MMA in 2007, and thanks to his stellar amateur wrestling, proved to be a natural in the cage.
The UFC inked him to a contract after just one professional fight, and with only two fights to his name in the octagon, he unseated Randy Couture in November 2008 to become the promotion's new heavyweight champion.
'The Beast Incarnate' quickly found himself positioned as the biggest star in MMA, and his bouts with Frank Mir, Shane Carwin and Cain Velasquez drew monstrous attention from the fans.
However, after losing his title to Velasquez, Lesnar's career as a top-level fighter was essentially over. Due partly to an ongoing battle with diverticulitis, he fought just once more, losing to Alistair Overeem in 2011 before hanging up his gloves.
A few months later, he returned to WWE, where he has gone onto hold various titles, including the WWE championship and the Universal championship on multiple occasions, and has been positioned as one of the company's biggest stars.
He's embarked on legendary feuds with John Cena, Roman Reigns and Seth Rollins, and in 2014, even ended the Undertaker's famous Wrestlemania winning streak.
Lesnar did return to the octagon briefly in 2016, defeating Mark Hunt, but after testing positive for performance enhancing drugs, he has never returned. Despite this, it's still safe to say that he remains the biggest crossover success between the UFC and WWE.