Time flies in the world of the UFC, and it's often the case that a fight that feels recent happened a long time ago.
Right now, the UFC has a number of highly rated fighters who haven't won in a long time, even though it doesn't always feel that way.
Often, these fighters still hold a fearsome reputation despite going years without getting their hand raised, and on some occasions, they seem to be just one big win away from title contention.
Here are five UFC stars who haven't won a fight in a surprisingly long time.
---
#5. Jorge Masvidal – last UFC win November 2019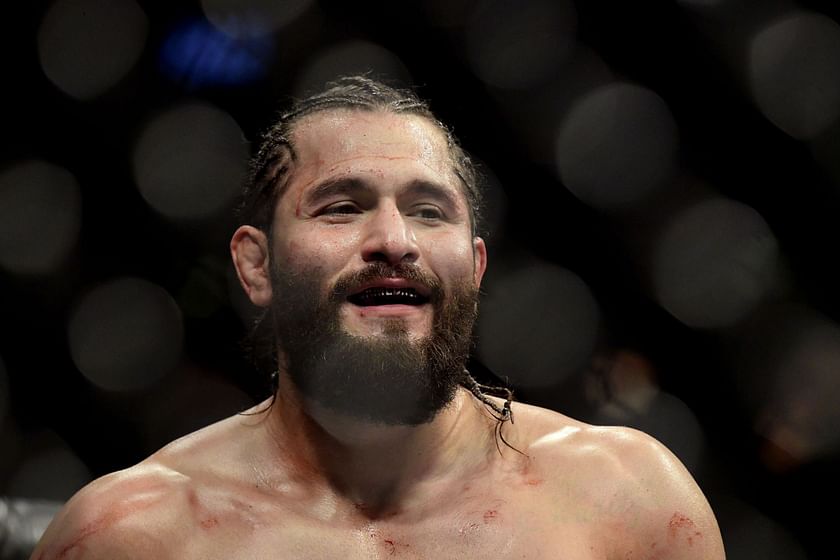 One of the most popular UFC fighters in recent years, Jorge Masvidal remains a big draw for the promotion. In fact, his next bout will see him face Gilbert Burns in the co-headliner of UFC 287 in April.
Remarkably, though, 'Gamebred' has not won a bout inside the octagon since he stopped Nate Diaz in November 2019 to win the 'BMF' title.
At the time, Masvidal looked almost unstoppable, and the Diaz win was his third in a row after he'd knocked out Darren Till and Ben Askren.
Since that point, Masvidal has lost three fights in a row. He was outpointed by Kamaru Usman in 2020, knocked out violently by 'The Nigerian Nightmare' in 2021, and was then clearly defeated by bitter rival Colby Covington in 2022.
It is fair to say that Masvidal hasn't been fighting easy competition, as Usman and Covington remain two of the best 170-pounders on the planet. However, three years is still a long time in MMA, especially for a fighter who turned 38 last year.
Whether Masvidal can regain his form and beat Burns remains to be seen, but a victory is long overdue.
---
#4. Dominick Reyes – last UFC win October 2019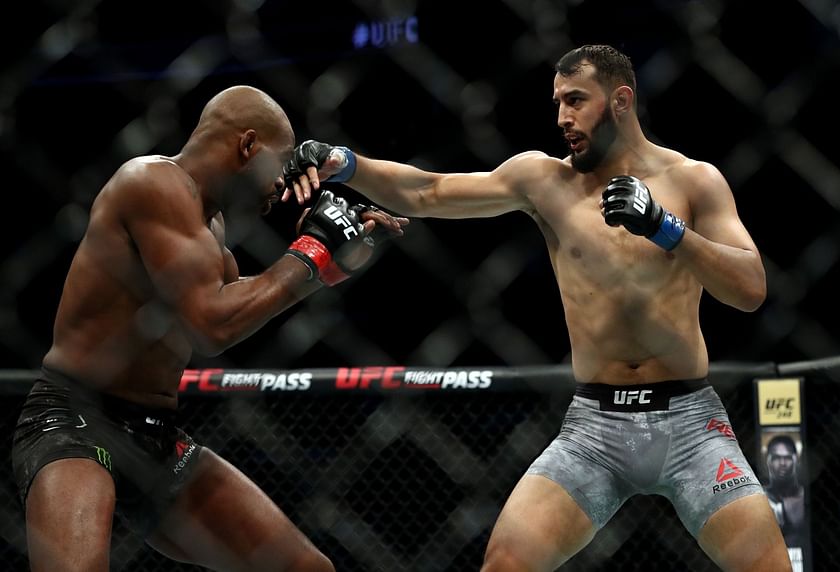 Back in 2019, it was easy to imagine a future where the UFC's light heavyweight division would be ruled over by Dominick Reyes. At that point, 'The Devastator' was unbeaten, with 12 wins in MMA and six of them coming inside the octagon.
Reyes cemented a title shot with a knockout of former middleweight kingpin Chris Weidman that October. While he came up short in his bout with then-205lbs champion Jon Jones, it was a close one to call, and many fans scored the fight for the challenger.
When Jones then vacated his title later in 2020, everyone expected 'The Devastator' to pick it up and embark on his own run as champion.
However, that idea could not be further from what's actually happened since. Reyes suffered a stunning knockout at the hands of Jan Blachowicz in a clash for the vacant title, and since then, he's lost a further two times via KO.
At the age of 33, Reyes should be hitting his physical peak. Instead, there are growing calls for him to retire, and that win over Weidman is now nearly four years ago – basically a whole lifetime in the world of MMA.
---
#3. Conor McGregor – last UFC win January 2020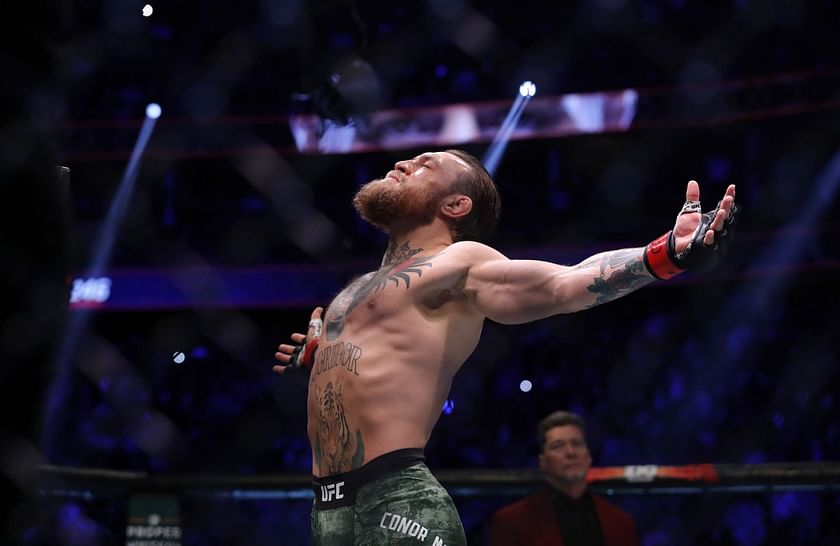 Conor McGregor remains the UFC's biggest star, and every day it seems like media outlets are covering the latest stories around the Irishman and his future plans.
The unfortunate reality is that we're moving further and further away from McGregor's last win in the octagon, which came in January 2020.
That win, prior to the COVID-19 pandemic, saw 'Notorious' stop Donald 'Cowboy' Cerrone in his best performance in years.
While he may well have followed that up with something big later that year, the pandemic and the advent of behind-closed-doors events meant that he spent another 12 months on the shelf.
When he returned in 2021, he suffered two losses to Dustin Poirier, snapping his leg in the second, an injury that has kept him out of action since.
For now, 'Notorious' still feels relevant despite not having won in such a long time. Another defeat, though, could spell the end of his run at the very top.
Either way, it's quite telling of his star power that he's still the UFC's top star despite such a lengthy run without a victory.
---
#2. Tony Ferguson – last UFC win June 2019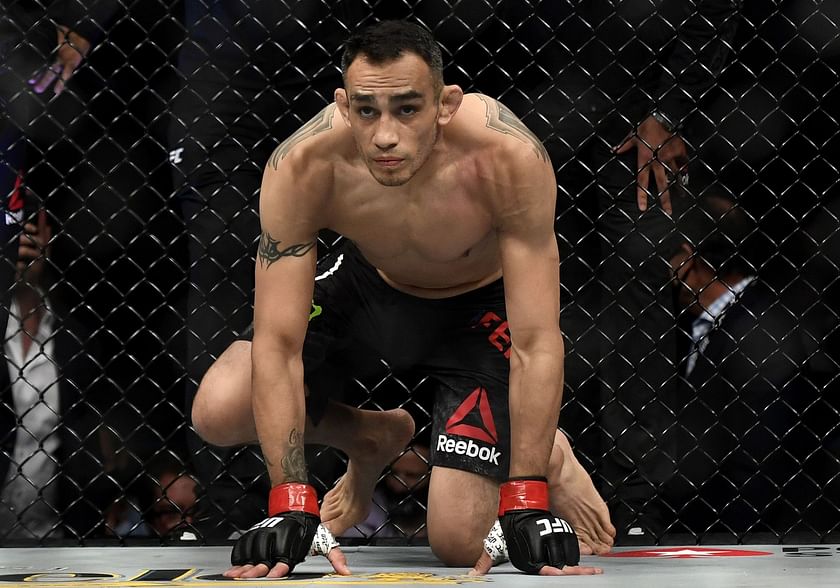 While many fans have called for former interim lightweight champion Tony Ferguson to retire in recent months, 'El Cucuy' seems determined to carry on fighting.
The reason for those retirement calls is obvious, though. Ferguson has now not won a fight in the octagon since way back in June 2019, when he stopped Donald Cerrone in a two-round thriller.
Since then, he's suffered five losses in a row, lasting the distance in just two of them. Most recently, 'El Cucuy' was submitted by Nate Diaz in the headliner of UFC 279.
Essentially, then, while Ferguson remains a viable star and even a go-to headliner for the promotion, quite how much longer that will be the case is anyone's guess.
As a point of reference to how long ago his dominant 12-fight win streak was, only three of the opponents he beat in that run – Rafael dos Anjos, Lando Vannata and Edson Barboza – still remain with the UFC.
Whether Ferguson can ever record another win in the octagon is anyone's guess, but it's likely that he'll get a chance to do so later this year. If he can pull it off, it'll be his first victory in four years, which would be remarkable in itself.
---
#1. Nick Diaz – last UFC win October 2011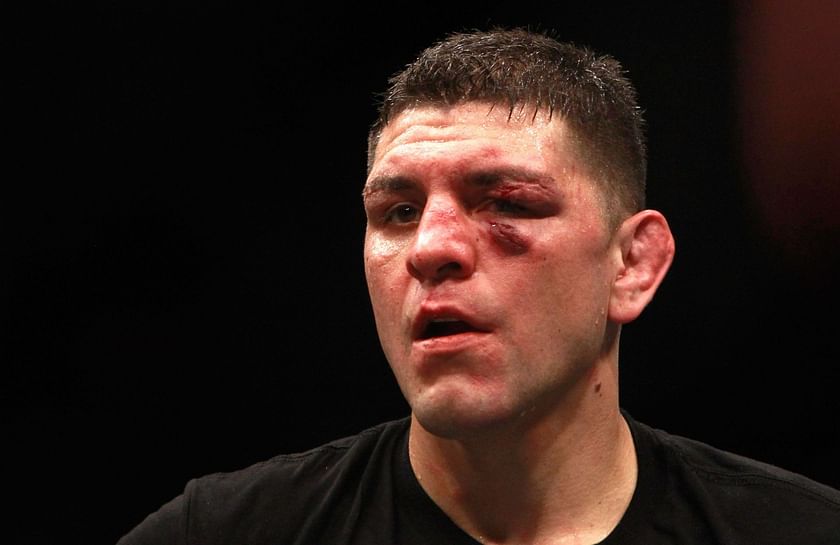 The fighter currently on the UFC's roster who has been without a win for the longest time is definitely Nick Diaz.
The Stockton-based fighter remains a huge star for the promotion, and it'd be easy to imagine him headlining a major event this year, even at the age of 39.
Incredibly, though, Diaz has not won a fight since his October 2011 victory over BJ Penn, well over a decade ago.
You'd now have to rewind over eight years for his infamous bout with Anderson Silva, even though that fight doesn't feel all that long ago in many ways.
Why does Diaz still feel relevant then, nearly 12 years after his hand was last raised? Put simply, he knows his star power and he's willing to sit out to protect it.
Despite not winning for so long, Diaz hasn't actually lost that many fights in the period that has followed. He's only fought on four occasions since that win over Penn, and all four bouts were against highly rated opponents.
This sporadic schedule has made any Diaz bout a big event in itself. He's living proof that in many ways, if you're a big enough star, it doesn't matter how long ago your last win was.