Well-known MMA manager Ali Abdelaziz entered damage control mode and displayed contempt towards the MMA media over the sensationalism of Islam Makhachev's comments on the UFC 284 promotion.
It appears that Ali Abdelaziz is trying to minimize the negative impact of the UFC lightweight champion's unhappiness over the lack of promotion for UFC 284. Abdelaziz could be blaming the media for enhancing the situation and potentially causing more harm to his client's image and reputation.
The Egyptian mixed martial arts manager wrote on Twitter:
"I can't stand Mma media anymore. Nothing but fake news and fake headlines"
The UFC lightweight champion thinks that holding more press conferences would have helped to increase the excitement for UFC 284's main event, Makhachev vs. Volkanovski.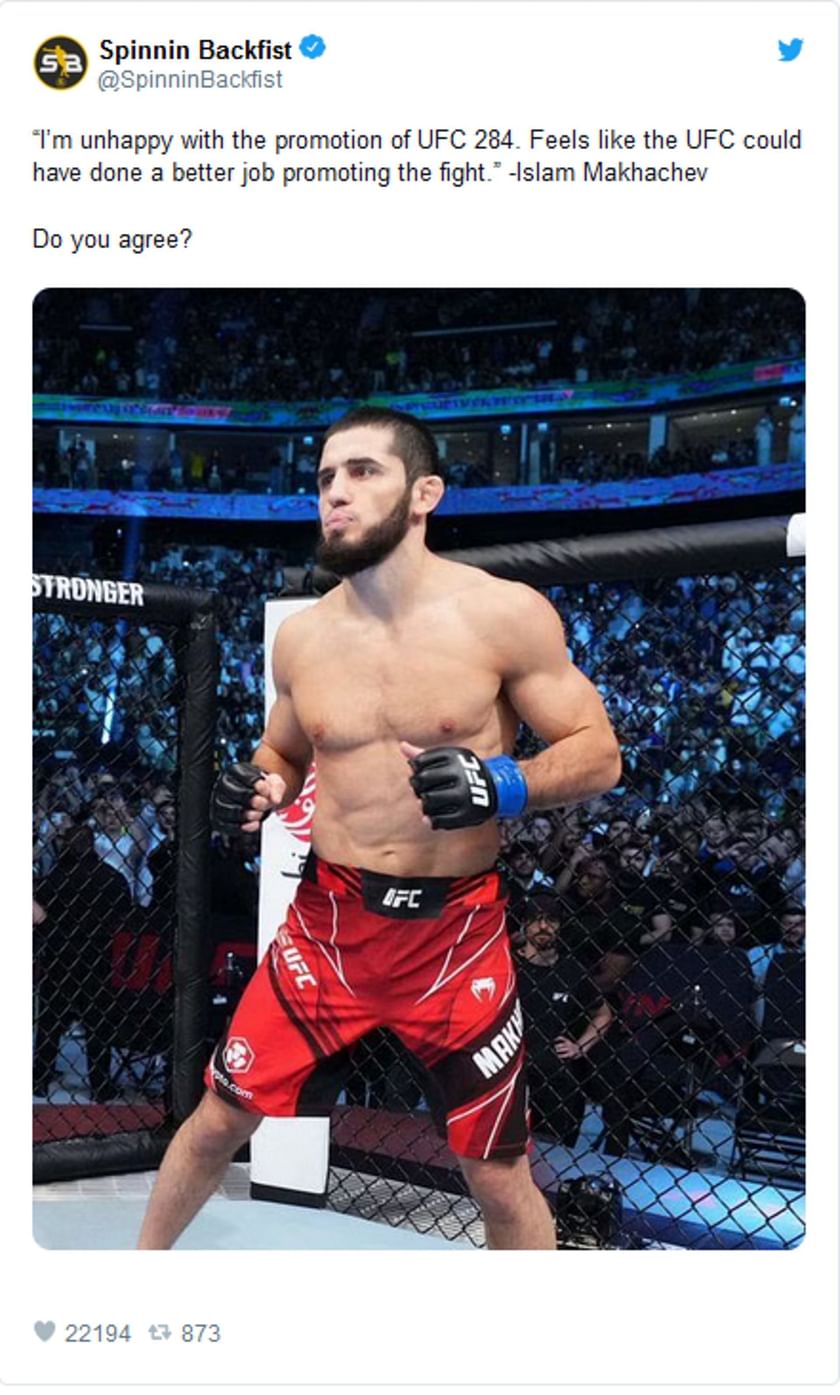 However, Makhachev's manager, Abdelaziz, criticized the MMA media on Twitter, alleging that they misinterpreted Makhachev's comments about the lack of promotion for the upcoming pay-per-view. He claimed that the fight is gaining global attention and will generate the largest revenue from ticket sales in Australia's history.
---
Islam Makhachev excited for UFC 284
Islam Makhachev's announcement on social media of the UFC 284 pay-per-view being sold out is a positive development for both the main event fighters and the UFC.
The stakes are high for the lightweight championship, and the potential for the winner to become the No.1 pound-for-pound fighter in the UFC has only added to the anticipation for this highly awaited matchup.
The lightweight kingpin took to Twitter and wrote:
"People is looking for tickets for UFC Perth, but it's completely SOLD OUT! Most trending fight as of today! Australia, we going to make some noise, be ready."
Alexander Volkanovski is considered by some MMA experts to be a fighter capable of beating Makhachev due to his well-rounded skillset and ability to neutralize the grappling advantage.
However, Makhachev is still considered a heavy favorite with odds of -300 and his grappling ability is considered a significant factor in the fight. The outcome of the bout remains uncertain and will depend on the performance of both fighters on the night of the fight.