The UFC returns to ESPN this weekend with a show that's unsurprisingly been badly hit by injuries yet again.
In this case, the co-main event of Yoel Romero vs. Uriah Hall has been scrapped, reportedly to be moved to a later event. Overall, this isn't the strongest card, but in these COVID-19 hit times, what can you do?
Here are the predicted outcomes for UFC on ESPN: Munhoz vs. Edgar.
---
#1 UFC Bantamweight division: Pedro Munhoz vs. Frankie Edgar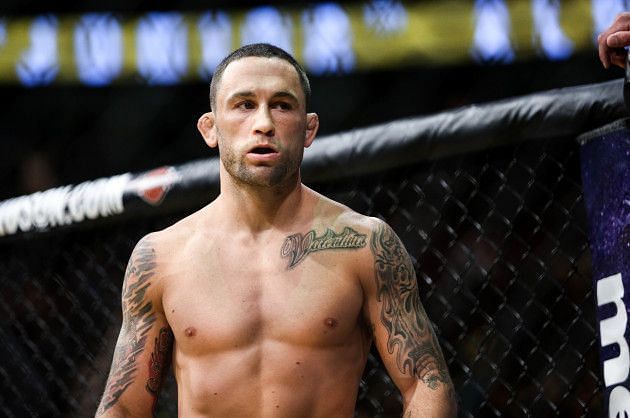 Initially, this fight was pegged to take place back in July, but a positive COVID-19 test for Munhoz put paid to that. The UFC decided to keep the pairing together though, moving it to the main event of this card. Is it a solid fight? For sure.
It seems hard to believe, but Munhoz has been in the UFC for six years now. 'The Young Punisher' was once considered one of the hottest prospects in the Bantamweight division, and after a debut loss to Raphael Assuncao at UFC 170, he's basically lived up to the lofty expectations put on him.
The Brazilian is 8-4 in the UFC, with his losses all coming against high-level title contenders like Jimmie Rivera, John Dodson, and most recently, Aljamain Sterling. His best win? Quite clearly, his knockout of Cody Garbrandt at UFC 235 was a win that looked set to propel him to a potential title shot before Sterling derailed him three months later.
Edgar has, of course, been in the UFC for far longer again. Debuting way back in 2007, 'The Answer' was undersized for 155lbs but proved that size wasn't everything by doing the unthinkable and unseating BJ Penn for the UFC Lightweight title in 2010.
A lot has changed since then, though. After dropping his title in 2012, Edgar moved down to 145lbs, but a pair of losses to Jose Aldo kept him away from the UFC Featherweight title. The native of New Jersey remained a perennial title contender despite this, but recent years have seen him hit a slide.
An injury kept him out for a year between 2017 and 2018, and upon his return, he suffered the first KO loss of his career at the hands of Brian Ortega at UFC 222. He rebounded by beating Cub Swanson, but then spent another year on the shelf before losing to both Max Holloway and Chan Sung Jung in 2019.
This fight then represents what could be the final roll of the dice for 'The Answer'. If he can beat Munhoz in his first go-around at 135lbs, then he'll instantly find himself in UFC title contention at Bantamweight. Any kind of loss though means that observers will be talking up a potential retirement. After all, he's 39 in October and has already been through a lifetime of wars in his 26-fight UFC career.
In his prime, this would've been a favorable match for 'The Answer'. Munhoz is an excellent, well-rounded fighter. He hits hard, has an excellent boxing game, and is dangerous on the ground, particularly with the guillotine choke. However, he's not as good an athlete as Edgar, doesn't have the kind of footwork and movement that'd allow him to outstrike the New Jersey native, and he's not as good a wrestler or scrambler.
The issue for Edgar is that simply put, he's not in his prime anymore. I'm not even sure he's as good as he was when he beat Swanson in pretty unimpressive fashion back in 2018 in fact. Sure, he can still move around pretty well and is still an excellent grappler, but it's easy to forget that even at his peak, he tended to take a lot of damage from his opponents.
Fans will obviously remember his crazy fights with Gray Maynard at UFC 125 and 136, but he also took plenty of punishment from Aldo in their two fights, as well as from Penn and Benson Henderson. And since that 2018 loss to Ortega, his chin has looked shakier than ever.
Sure, he went the distance with Holloway, but Jung was able to put him away in less than four minutes and dropped him numerous times in the process.
The hope, I guess, would be that at 135lbs, his opponents won't be packing so much power as they do at 145lbs. Is that really the case though? I'm not so sure. Munhoz hits extremely hard for a Bantamweight and more to the point, the kind of speed advantage 'The Answer' held over the UFC's 145lbers may be nullified against smaller foes.
Overall then, I'm leaning towards Munhoz in a bit of an upset here. Had Edgar made the move to 135lbs after his second loss to Aldo in 2016 then maybe things could've been different. But pushing 40 and coming off two straight losses, it just doesn't seem like a good idea to me. I think Munhoz will catch him cleanly and take him out in the early rounds.
The Pick: Munhoz via first-round KO
#2 UFC Light Heavyweight Division: Ovince St. Preux vs. Alonzo Menifield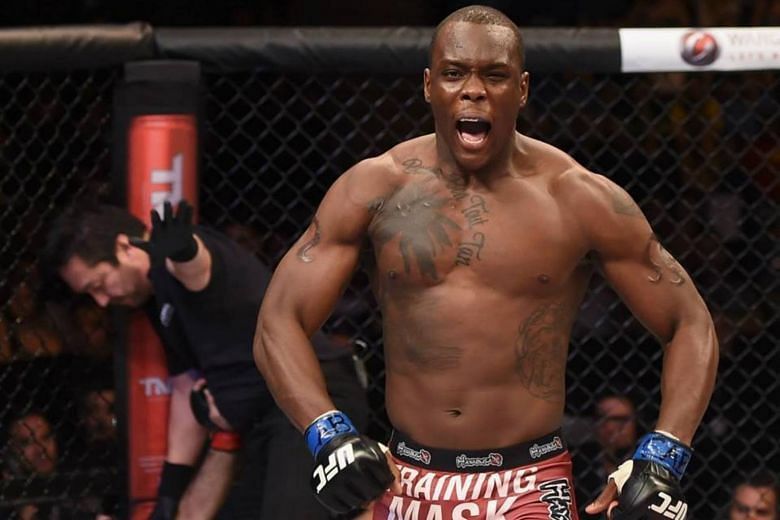 This is a strange fight for a UFC co-main event, so it should come as no surprise to learn that it's been thrown together by the promotion on relatively late notice. St. Preux was initially pegged to face Russia's Shamil Gamzatov here, but travel restrictions have reared their head, giving us this clash instead.
The last time we saw OSP in the UFC was back in May. A strange move up to Heavyweight saw him face the much larger Ben Rothwell, but despite fighting well at points, the judges weren't enamored with his more defensive gameplan. Basically, OSP ran away on too many occasions to be called the winner and lost a split decision.
The fight was useful, though, mainly to show that contrary to earlier evidence, OSP's chin is still pretty decent. In his fights with the likes of Dominick Reyes, Tyson Pedro, Michal Oleksiejczuk, and Ilir Latifi, it appeared that his ability to absorb damage was finally starting to go. Against the heavy-handed Rothwell though, St. Preux's chin held up well.
He'll need that chin in this fight, as Menifield is a ridiculously hard puncher. A graduate of Dana White's Contender Series, Menifield came into the UFC in 2019 with a 7-0 record, winning all but one of those fights via KO or TKO. And that run continued with vicious knockouts of Vinicius Moreira and Paul Craig in the UFC proper.
However, just as it looked like we had a prospect to really watch at 205lbs, the wheels came off. At UFC 250, Menifield hit Devin Clark with his usual foray of bombs, but despite closing his left eye up, he was unable to put 'The Brown Bear' away. The fight ticked into the second round for just the third time in Menifield's career, and suddenly, he became vulnerable. A few minutes later, he'd suffered the first loss of his career, as Clark was able to bully him around from the clinch and on the ground as his gas tank was thoroughly emptied.
Basically then, this fight should come down to a simple question: can OSP survive the barrage that Menifield is almost guaranteed to throw at him in the first round? If he can't, then Menifield will pick up the biggest win of his UFC career to date. But if St. Preux can stay in the fight, then there's little doubt that he'll be able to outwork and probably submit the prospect.
Personally, I'm leaning towards OSP here. Sure, he's taken plenty of losses – nine in the UFC alone – but despite looking a little chinny in recent years, the only man to stop him in the Octagon with strikes was Jimi Manuwa, a far better technical striker than Menifield.
The likes of Reyes, Rothwell, and Oleksiejczuk on the other hand were unable to finish him, and while Menifield hits hard, does he really hit harder than a massive Heavyweight like Rothwell? It's doubtful.
Given OSP surely knows that by avoiding the rush, he should be able to win this one, I can't see him standing and trading with Menifield. And based on his fight with Clark at UFC 250, it's hard to imagine that Menifield could've made the right adjustments in time to win here. I'm taking OSP via second-round submission.
The Pick: St. Preux via second-round submission
#3 UFC Light Heavyweight Division: Marcin Prachnio vs. Mike Rodriguez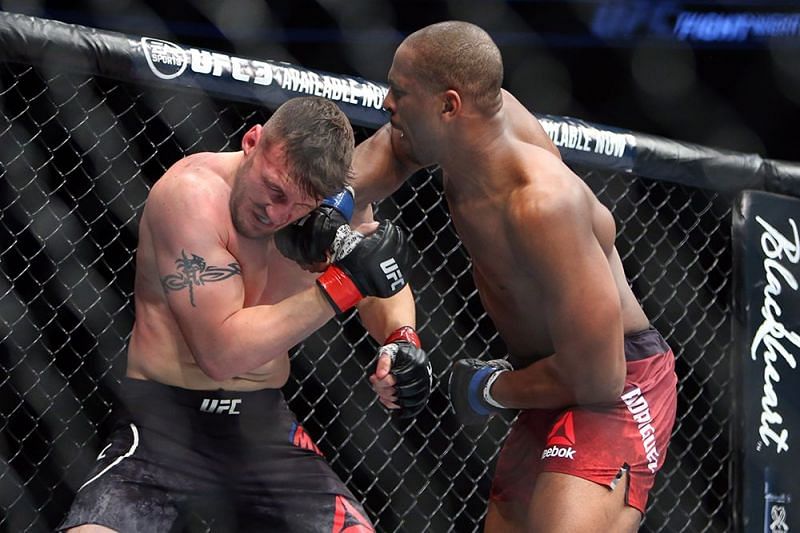 Quite how this fight has made the main card of a UFC event in 2020 is anyone's guess. Firstly, the two have a combined UFC record of 1-5, with the lone win coming from Rodriguez on the UFC's last show on Fox. And to make matters stranger, Prachnio hasn't actually fought since September 2018.
However, what both men do have in spades is finishing ability. Prachnio has 13 wins with just two of them going the distance, while none of Rodriguez's 10 wins have gone to decision. That means that this fight is likely to be kill-or-be-killed with a low chance of it going three rounds.
In all honesty, this one is probably a coin flip. Of the two, it appears that Prachnio has the more technical striking. Coming from a traditional martial arts background, the Polish fighter throws a solid array of punches and kicks, and is adept at head kicks in particular.
Where he clearly doesn't excel, judging by his footage, is in defense. He's been knocked out twice in the UFC and even in his highlight reels, it's clear that he's just not that versed in sitting behind a jab or keeping his chin really tucked.
That could provide him with some issues against Rodriguez, who appears to be more of an MMA-based striker with a Muay Thai and boxing background. 'Slow Mike' used that striking to absolutely fold Adam Milstead in his only UFC win. His ticket to the UFC, meanwhile, was punched with a beautiful flying knee KO of Jamelle Jones.
Of his three losses meanwhile, two followed a similar pattern. Both John Allan and Devin Clark used their grappling to grind him down, and even then, Rodriguez had some strong moments against Allan (who later tested positive for PEDs). And while Da Un Jung knocked him out, there's not a lot of shame in that. The Korean is one of the best prospects in the world at 205lbs right now.
In all honesty, either man could win this one as they're both great finishers and hit hard, but I'm leaning more towards Rodriguez. He appears to be the better athlete, has more of an idea of defense, and has at least been active recently. I'm taking 'Slow Mike' via KO.
The Pick: Rodriguez via first-round KO
#4 UFC Welterweight Division: Daniel Rodriguez vs. Takashi Sato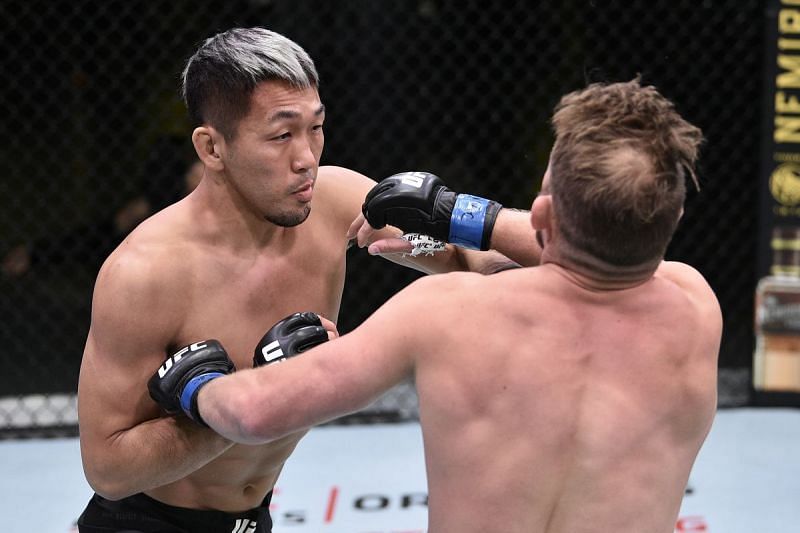 On paper at least, this looks like a pretty excellent fight in one of the UFC's most loaded divisions. Neither man is especially well known inside the UFC just yet, but both have serious skills and could definitely move up the ladder in the near future. And at 16-3 (Sato) and 12-1 (Rodriguez), they're evenly matched, too.
Training under the famed Henri Hooft, it should come as no surprise that Sato is a very dangerous striker. 'Ten' has two wins in the UFC, over Ben Saunders and Jason Witt, and both victories came via pretty brutal knockout. The Japanese fighter has extremely quick hands, throws with a lot of power, and to back that up his grappling is pretty solid too, coming from a judo background.
In terms of weaknesses, he was submitted by both Belal Muhammad and Glaico Franca – the latter loss coming outside the UFC – but only after a lot of action. The Franca fight in fact saw Sato largely winning until he appeared to blow his gas tank in the third round, becoming a quick victim of a choke in the fourth.
The question then is whether Rodriguez – who's more of a grappler under Eddie Bravo's Tenth Planet system – can find a way to outlast Sato and perhaps take him out in the later rounds. Judging by what he's shown in his UFC career thus far, it's highly possible.
'D-Rod- doesn't appear to have the snapping striking power of Sato, but he appears to be more than willing to trade with most of his opponents. His defense isn't great, admittedly, but the fact that he seems able to take punches and has never been KO'd or TKO'd is a good look for him.
Rodriguez's most recent UFC win – a decision over Gabriel Green – also bodes well for his chances. That fight was an all-action gutter war, but 'D-Rod' didn't look tired in the latter stages and was able to push a frantic pace despite failing to get Green out of there.
Will he be able to simply put Sato on his back and tap him out? I don't think so. The judo background possessed by 'Ten' should mean he's able to defend a lot of Rodriguez's early takedowns, but as long as 'D-Rod' can avoid taking a big shot in those early rounds, there's no reason he can't replicate Muhammad's gameplan and wear the Japanese fighter down.
And if Sato does indeed slow down and become tired, then that's when Rodriguez's tight grappling game could take over. A submission is definitely not a guarantee, but if he can survive the early onslaught then I suspect 'D-Rod' has enough to edge a decision here.
The Pick: Rodriguez via unanimous decision
#5 The Prelims: UFC on ESPN card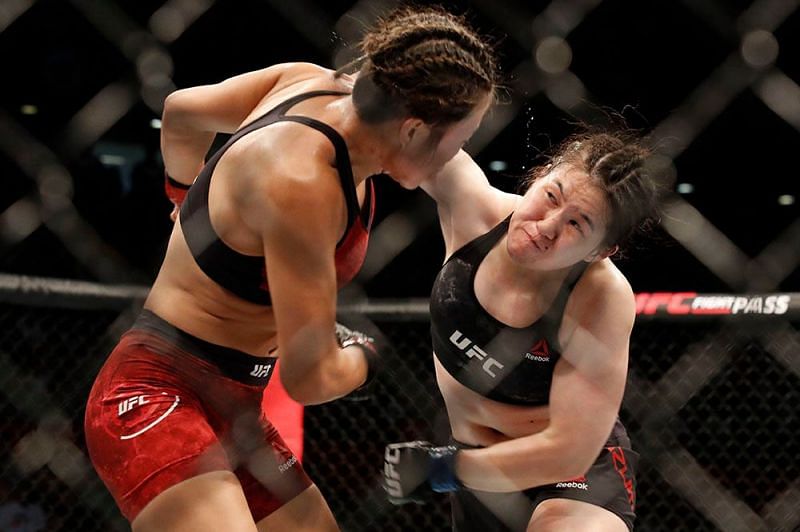 As of the time of writing, the UFC has not announced any further main card fights for this show. That suggests that one of the following prelims will likely be moved up, but which fight(s) might get the bump remains to be seen.
At the top of the preliminary card is a Strawweight fight between Amanda Lemos and Mizuki Inoue. A kickboxing veteran of some regard, Japan's Mizuki debuted in the UFC last year with a win over Wu Yanan. Her aggression essentially won her that fight, as she was more than willing to walk through Wu's shots to land one of her own.
This fight is interesting as it marks the first one at Strawweight for Lemos, who most recently submitted Miranda Granger in December. It's a tricky one to pick as Lemos is somewhat of an unknown quantity, while Mizuki has far more experience but is the smaller fighter. I'm leaning towards Mizuki via decision, but it could go either way.
At Lightweight, Austin Hubbard faces Joe Solecki. A well-rounded fighter, Hubbard is coming off a win over noted wrestler Max Rohskopf, while Solecki debuted in the UFC last December with a win over veteran Matt Wiman.
Solecki essentially used his wrestling and ground-and-pound game to beat Wiman down in that fight, but can he do the same to Hubbard, who's been in with the likes of Rohskopf, Mark Madsen and Davi Ramos? In all honesty, I doubt it. Solecki looks talented, but this is the type of fight that 'Thud' can thrive in using his toughness and overall skills. I like Hubbard via decision here.
In a Flyweight bout, Mariya Agapova squares off with Shana Dobson. Her name might not be so familiar, but Agapova looked excellent in her UFC debut, a submission of Hannah Cifers in June. Dobson, meanwhile, is horribly inexperienced and has lost three of her four UFC fights, all largely in one-sided fashion. With that in mind, Agapova via TKO seems like the smart pick here.
At Welterweight, Dwight Grant faces debutant Jared Gooden. This should be a fun fight as both men are high-level athletes, with Grant even showing the skill to outpoint longtime UFC veteran Alan Jouban in his last fight. Will the layoff of over a year affect him here? Perhaps, but his UFC experience and the fact that Gooden doesn't tend to go deep into fights makes me favor him. Grant by decision is my pick.
At Light Heavyweight, Ike Villanueva and Jorge Gonzalez face off in a fight moved from last weekend's UFC 252 event. Gonzalez's visa issues forced the rescheduling, but I still like him to win this one. The native of Mexico has a solid 16-5 record and plenty of experience, while Villanueva has been fighting since 2010 and showed very little in his UFC debut. Gonzalez via TKO is my pick.
In the UFC's Bantamweight division, debutants Timur Valiev and Mark Striegl face off. A native of Dagestan, Valiev trains with compatriot Zabit Magomedsharipov in New Jersey with Mark Henry's side. Like most Dagestani fighters, he's an excellent grappler with an improving striking game, and he's got plenty of experience too, having fought in the PFL promotion.
Striegl is a native of the Philippines and appears to be quite the grappler – having numerous submissions to his name including two rare scarf hold tapouts. However, he's not faced the kind of competition that Valiev has, outside of a win over the much smaller Kai Kara-France. I like Valiev via TKO in this one.
At Welterweight, Matthew Semelsberger faces Carlton Minus in another battle of UFC debutants. As always with UFC debutants, it's hard to pick based on the fact that there's not all that much footage available. However, Minus has more experience and has fought UFC veterans, and also appears to be the more battle-tested. I'll take 'Clutch' to win a decision.
Finally, Maki Pitolo returns at Middleweight to face Impa Kasanganay. This is an interesting one as Pitolo was submitted by Darren Stewart just two weeks ago, while Kasanganay only earned his UFC contract a week ago on Dana White's Contender Series. Based on his fight there, this should be a winnable one for Kasanganay. He used his grappling chops to outwork opponent Anthony Adams while also showing a willingness to trade bombs. If he can avoid the big shot from Pitolo, there's every chance he grounds him to grind out a victory. Kasanganay via decision is my pick.