The UFC heads to the T-Mobile Arena in Las Vegas this weekend for what promises to be one of the biggest shows of 2023.
UFC 290 features two title fights, as well as a host of other excellent-sounding bouts involving some of the world's best.
With this in mind, here are the predictions for UFC 290: Alexander Volkanovski vs. Yair Rodriguez.
---
#1: UFC featherweight title: Alexander Volkanovski vs. Yair Rodriguez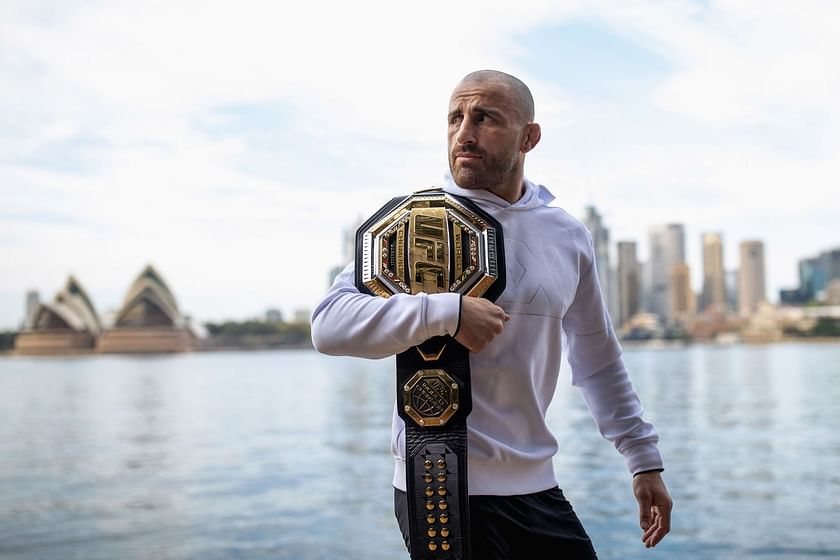 Back in 2015, when Yair Rodriguez first won the inaugural season of TUF: Latin America, Joe Rogan was quick to proclaim him a future UFC title contender. At the time it seemed crazy, but it turns out Rogan was correct.
In his early career, it looked like 'El Pantera' was more flash than substance. He finished the likes of Andre Fili and beat Alex Caceres and Dan Hooker, looking good while doing so. However, when he stepped up, he was badly beaten by Frankie Edgar.
Since then, it's been an odd climb for the Mexican. Between 2018 and 2021 he fought just three times, beating Chan Sung Jung with his classic elbow strike and then going to a No Contest with Jeremy Stephens and beating him in their rematch.
After his return in 2021, though, Rodriguez has looked excellent. Sure, his win over Brian Ortega was a bit ropy due to Ortega's shoulder injury, but nobody could argue with his win over Josh Emmett earlier this year. He also looked good in defeat to Max Holloway.
So can Rodriguez really be the man to dethrone Alexander Volkanovski, who is by now widely recognized as the best featherweight in the world?
Everyone knows what 'Alexander the Great' brings to the table. He has a seemingly unlimited gas tank, his striking is both devastating and incredibly technical, and he's near-impossible to take down and submit.
The Australian holds wins over Jose Aldo, Chad Mendes, Jung, and Ortega and has beaten Holloway three times. He's essentially a living legend.
However, there are a couple of things that mean an upset here could be on the cards.
Firstly, Volkanovski is coming off the first loss of his UFC career. Sure, it didn't exactly feel like a defeat, as he pushed Islam Makhachev to his absolute limit in a higher weight class. Despite that, given he'd gone so long without losing, it's hard to know what his mindset will be like.
Secondly, while the two men have an identical reach of 71", Rodriguez is substantially taller at 5'11, and he knows how to use that range, particularly with his kicks.
Against Holloway he couldn't make the most of it per say, but against the shorter Volkanovski, it could make him uniquely dangerous.
More to the point, 'El Pantera' is more unique than anyone Volkanovski has ever fought, as his willingness to throw low-percentage shots from nowhere is practically legendary in its own right.
Essentially, Volkanovski is the far better fighter from a technical standpoint. He's more durable, he has better cardio, and he's better on the ground.
However, Rodriguez is the ultimate wild card, meaning it's nearly impossible to count him out of any fight. Therefore, Volkanovski should win this one, but to see Rodriguez pull something crazy out wouldn't be the biggest shock ever, either.
The Pick: Volkanovski via fourth-round TKO
---
#2. UFC flyweight title: Brandon Moreno vs. Alexandre Pantoja 2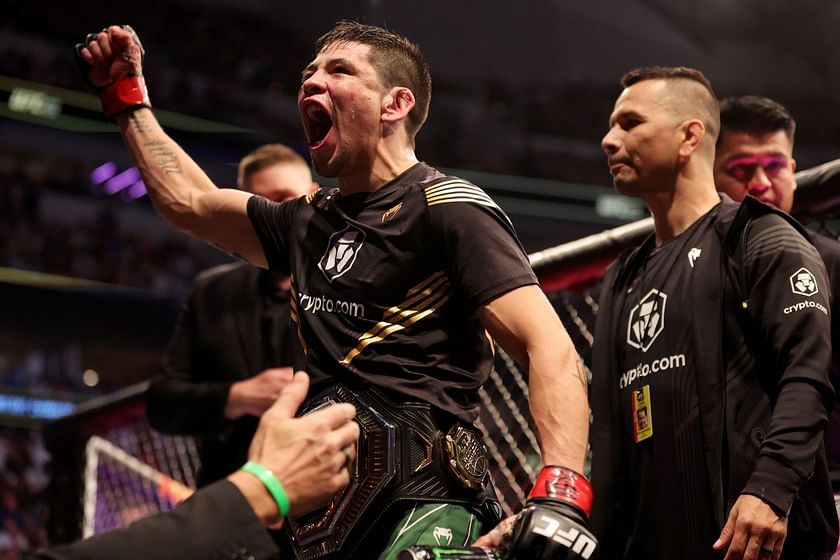 This weekend's co-main event will feature the UFC's flyweight title on the line, as champion Brandon Moreno faces off against top contender Alexandre Pantoja. In many ways, this fight is being unfairly overlooked.
Moreno has been undoubtedly on the run of his life in recent years. After returning to the promotion in 2019, he reeled off three wins in a row to set up a title shot against Deiveson Figueiredo in late 2020.
Given the Brazilian's form, nobody gave Moreno a chance, but somehow, he secured a draw when Figueiredo received a point deduction for persistent fouling. In their rematch, 'The Assassin Baby' stunned the world by choking out the Brazilian to win the title.
He lost it right back to him just months later, but after claiming an interim title with a great showing against Kai Kara-France, he produced a tremendous performance to finally dethrone 'God of War' in January.
Despite all of this, there's an argument that he ought to be considered the underdog here. Pantoja is a lot like Figueiredo in his style – explosive striking and a dangerous grappling game.
While he lacks the wild athleticism of 'God of War', though, 'The Cannibal' is a more patient, arguably more technical fighter with a better gas tank.
More to the point, he's already beaten Moreno twice before, choking him out on TUF 24 and then defeating him over three rounds in 2018.
Sure, 'The Assassin Baby' has improved a lot since then, but Pantoja is still a bad stylistic match for him, as he's more than capable of taking the Mexican down and giving him serious issues on the mat.
The big x-factor here is the fact that this is a five-round fight. Moreno has competed in them on numerous occasions now while Pantoja has never done the same.
However, 'The Cannibal' doesn't tend to blow his gas tank out in flurries, meaning that he's unlikely to be spent come the later rounds, particularly as he isn't a massive weight cutter.
Perhaps it's unfair to overlook Moreno, but there's definitely a possibility that he was just in the right place at the right time when it came to beating a Figueiredo who could no longer safely reach 125 pounds.
With that in mind, and considering their previous bouts, the pick is Pantoja via submission.
The Pick: Pantoja via fourth-round submission
---
#3. UFC 290: The Main Card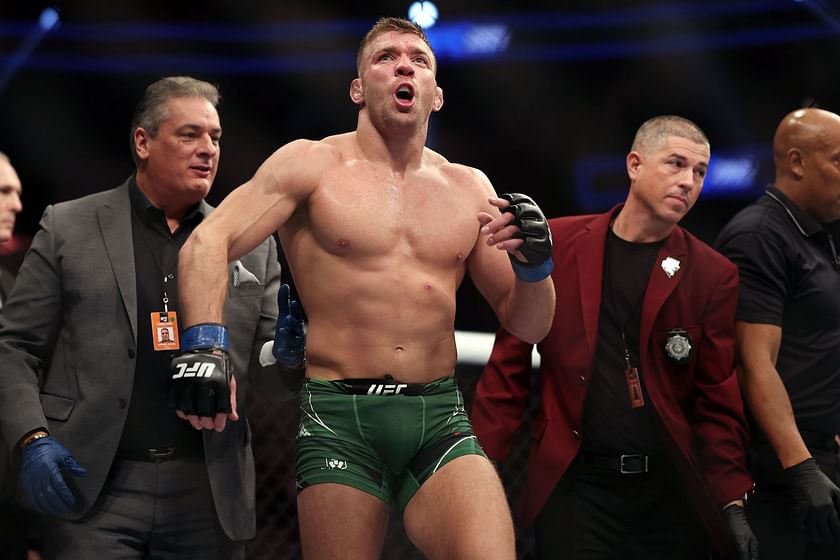 In the middleweight division, Robert Whittaker faces Dricus du Plessis in a fight that should determine the No.1 contender for Israel Adesanya's title.
All of the money right now is in a fight between Adesanya and du Plessis, as the two men have a ready-made feud going on right now. However, can 'Stillknocks' really beat Whittaker?
It's doubtful. With a fantastic striking game and an underrated grappling base, 'The Reaper' would still likely hold the middleweight title were it not for the existence of Adesanya.
Basically, it's very hard to find an area in which du Plessis has the advantage here. The pick is Whittaker via decision.
In a cool-sounding lightweight clash, Jalin Turner faces Dan Hooker. The big question here is how much Hooker has left in his tank. He looked good in his last win, but he's also taken a ton of damage over the years and has won just once in his last three.
Turner is coming off a loss, but 'The Tarantula' will enjoy a big advantage in height and reach, and he packs serious power as well as a submission threat.
This fight won't be easy for him, but getting inside Turner's reach could prove an issue for Hooker. The pick is Turner via decision.
Finally, wrestler extraordinaire Bo Nickal faces TUF 30 veteran Tresean Gore. Gore is coming off a win, but he's also just 4-2 in MMA, meaning he doesn't have that much more experience than the 3-0 Nickal.
Overall, Nickal has so much potential that it'd be crazy for the UFC to throw him anything more than a bit of a softball right now. It's unlikely Gore can stop the takedown, so the pick is Nickal via submission.
---
#4. UFC 290: The Prelims
Picks in bold
UFC welterweight bout: Jack Della Maddalena vs. Josiah Harrell
UFC welterweight bout: Robbie Lawler vs. Niko Price
UFC strawweight bout: Yazmin Jauregui vs. Denise Gomes
UFC light-heavyweight bout: Jimmy Crute vs. Alonzo Menifield
UFC light-heavyweight bout: Vitor Petrino vs. Marcin Prachnio
UFC bantamweight bout: Cameron Saaiman vs. Terrence Mitchell
UFC flyweight bout: Shannon Ross vs. Jesus Santos Aguilar
UFC lightweight bout: Kamuela Kirk vs. Esteban Ribovics
UFC flyweight bout: Tatsuro Taira vs. Edgar Chairez