Jack Daniel's Tennessee Apple Classic Remix Collection is a mix of products and fashion items inspired by the essence of Jack Daniel's Tennessee Apple. The Classic Remix program creates fashion grants to fuel the next generation of streetwear designers while spotlighting the brand's commitment to creativity and innovation.
The collection includes custom pieces such as hoodies in a color-blocked style. Fans can also participate in Jack Daniel's Tennessee Apple Classic Remix Sweepstakes campaign which offers a chance to win a trip to New York City and attend a private event featuring the Classic Remix Collection.
The Classic Remix Archives is a collection of stories and images that showcase the crafting of a classic. The 2023 Classic Remix Collection was designed by Ouigi Theodore, and the collection includes products inspired by Jack Daniel's Tennessee Honey and Tennessee Apple.
Jack Daniel's Tennessee Apple Classic Remix Collection will release at the end of 2023.
---
Jack Daniel's Tennessee Apple Classic Remix Collection features a varsity jacket, bucket hat, and more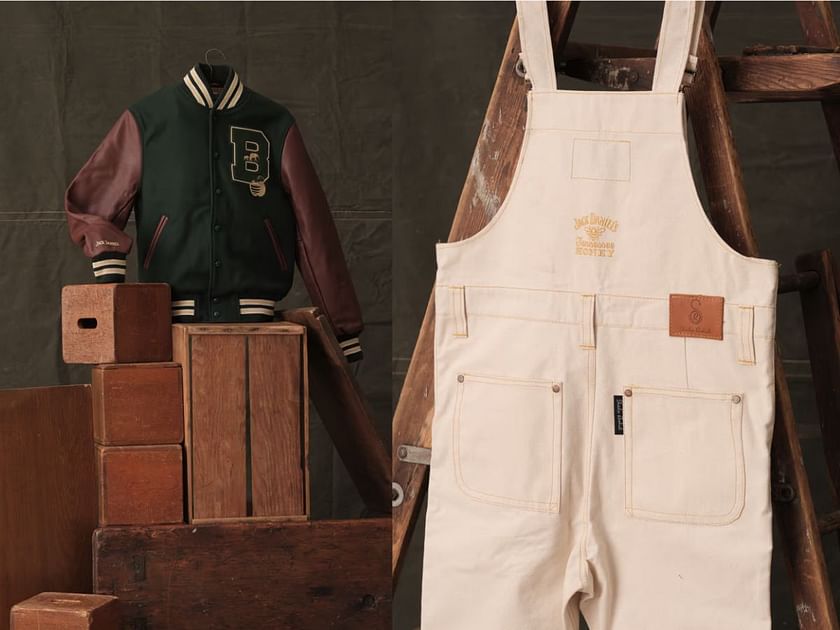 Ouigi Theodore from Brooklyn Circus, Justin Mensinger and Sheila Rashid, Brianna Dotson and Corianna from Coco and Breezy, TIER's Nigeria Ealey, and designer Kristopher Kites have been chosen by the iconic Jack Daniel's to craft a collection inspired by their Tennessee Apple and Tennessee Honey range.
The whiskey manufacturer stated:
"Classic Remix was created to honor the past, celebrate the present, and cultivate the future of design. Since 2021, the initiative has partnered with selected designers to re-envision classic apparel items with a modern twist, creating an exclusive capsule collection inspired by their vision and the essence of Jack Daniel's Tennessee Apple."
They added:
"This year, Jack Daniel's Tennessee Apple Classic Remix has partnered with Ouigi Theodore of Brooklyn Circus to design his anticipated capsule collection launching at the end of the year. Stay tuned!"
Rashid's overalls included a honeycomb pattern and logo embroidery at the rear, influenced by the uniforms used by workers at the Jack Daniel Distillery.
The gender-neutral aesthetic was a wonderful reflection of Rashid's approach to design. Theodore's varsity jacket represents his trade as a tailor. The fine fabrics, patches, and embroidery, all signifying timelessness and deliberate design, are a hallmark of Brooklyn Circus, and this limited edition piece exemplifies this.
The LA-based designer Justin Mensinger created a patchwork bucket hat and sweatshirt for Jack Daniel's Classic Remix collection. Coco and Breezy were established in 2009 by Afro-Latina identical twins Corianna and Brianna Dotson.
Coco & Breezy's "Cornell" model sunglasses now have gold accents to replicate the whiskey within and green temples that resemble the label of a bottle of Tennessee Apple whiskey.
Kristopher Kites has designed the chunky Cuban link-style chain with 3D printers, self-made material, and hand-sculpted lucite material.
On the other hand, the creative director of the TIER, Nigeria Ealey created a set of unisex joggers and monochromatic jackets dressed in honey and green colorways.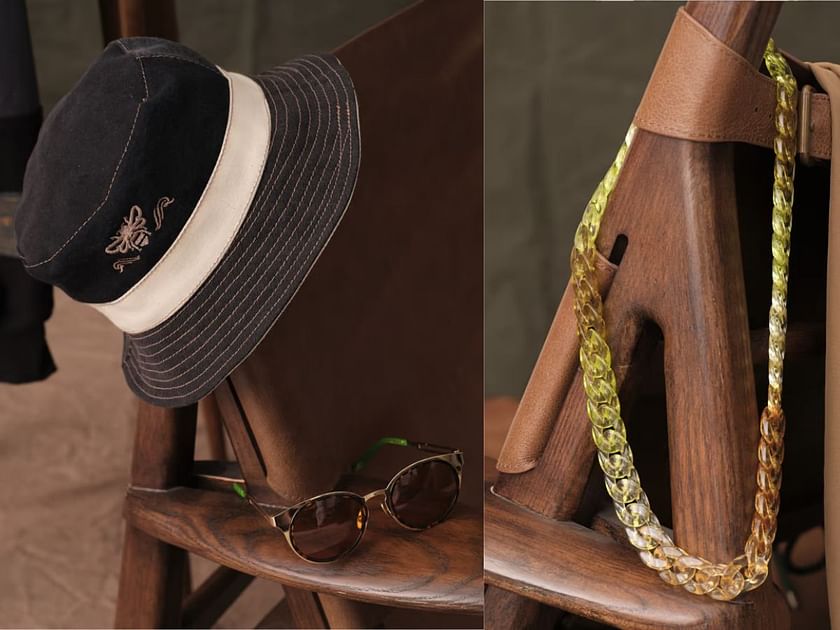 In addition to the collection, the brand has also arranged a thoughtful program. Jack Daniel's Tennessee Apple Classic Remix program helps small businesses and independent artists compete in a global marketplace full of big corporations by providing them with marketing support, publicity, and other resources.