Amy Watkins, a University of Kansas graduate and social worker, pursuing her master's degree at Manhattan's Hunter College School of Social Work, was viciously stabbed in the street while walking back home in March 1999. Watkins was pronounced dead at a hospital about an hour later. Signs of struggle at the crime scene suggested that she was killed during a botched burglary.
Over a year later, authorities arrested a man named David Jamison after receiving two crucial tips - one after his brother's arrest and a second on the Crime Stoppers hotline. Jamison eventually confessed and named two accomplices in the crime, Felix Rodriguez and Pierre Antoine. He said that they attempted to rob her for petty cash when she accidentally backed into the knife.
Reportedly, Jamison and Rodriguez were found guilty on separate charges while Antoine never faced any charges and was deported to Haiti following his arrest.
Murder in the Big Apple will chronicle Amy Watkins' decades-old murder during a botched burglary in an episode titled Stranger Danger. The synopsis states:
"Amy Watkins relocates to Brooklyn, N.Y., from rural Kansas to pursue a master's degree in social work; as she acclimates to the enormous city, Amy's trusting nature lacks a sense of peril until the tragic day when danger runs right into her."
The upcoming episode airs on ID this Thursday, May 25, at 10:00 pm ET.
---
Amy Watkins was returning home with groceries when she was stabbed in the sidewalk in a botched robbery
Born and brought up in Lawrence, Kansas, by her father and stepmother, Amy Watkins graduated from the University of Kansas in 1996 and moved to New York City the following year to pursue her master's degree at the Hunter College School of Social Work in Manhattan.
In New York City, Watkins resided in a Prospect Heights apartment and worked as a social worker intern at the Bronx Community Center, counseling victims of domestic violence, when she was attacked while walking home late one night on March 8, 1999.
The 26-year-old was walking home from the subway with multiple grocery bags when people around the area heard her screams sometime before 10:00 pm. She was then found lying in a pool of blood on the sidewalk with a carving knife still lodged in her back.
Watkins was taken to the hospital urgently, but was subsequently declared dead. An autopsy declared that had been fatally stabbed with a 10-inch knife, which got stuck in her ribs and perforated her lungs.
Back at the crime scene, authorities found multiple signs of struggle and all her groceries scattered around, leading to a theory that she was attacked during a failed robbery. A lack of physical evidence, eyewitnesses, potential suspects, and other leads further delayed the investigation.
---
Tips led to David Jamison's arrest, who confessed that he and two others attacked Amy Watkins for petty cash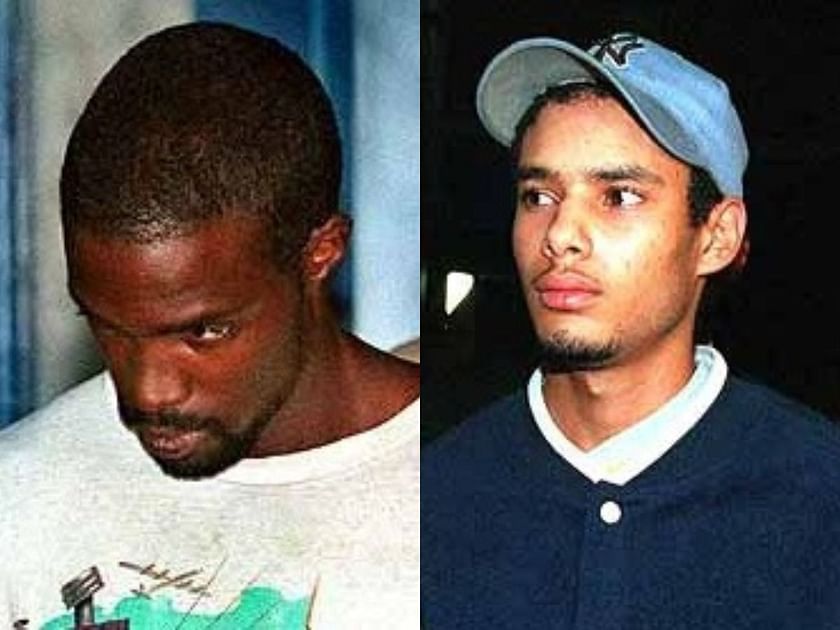 With little progress, law enforcement got their biggest breakthrough in May 2000 when they arrested 37-year-old Geneva Jamison in connection with two bodega robberies. Following this, an informer told the detectives that someone who knew Geneva was heard talking about Amy Watkins' murder.
The tip led them to Geneva's 27-year-old brother, David Jamison, who worked at a car wash and had a criminal record, involving robbery and drug possession cases. A second unexpected and anonymous tip was received via the Crime Stoppers hotline, in which someone alleged David Jamison's involvement in the same crime.
In August 2000, Jamison was arrested from his apartment where he resided with his girlfriend and daughter. Eventually, he confessed to killing Watkins and named two other accomplices, Felix Rodriguez, 20, and Pierre Antoine, 26.
According to David Jamison's confession, the three robbers were in a restaurant near Amy Watkins' home on the night of March 8, 1999, and spotted her walking by with her grocery bags. The trio decided to rob the 26-year-old assuming she was an easy target since she was alone at the time.
They then followed her on the sidewalk and caught up to her, and Jamison tried to pull Watkins' purse while pointing a knife at her, but she accidentally walked into the knife and started bleeding. After this, they grabbed her purse with $8 inside and fled the scene. Rodriguez and Antoine were also soon arrested.
David Jamison and Felix Rodriguez were both convicted of second-degree murder in Amy Watkins' stabbing death while Pierre Antoine did not face any charges due to a lack of evidence against him and was deported to Haiti following his arrest.
---
ID's Murder in the Big Apple will further delve into Amy Watkins' stabbing death from 1999 this Thursday.