On November 18, Boosie Badazz took to social media to call out Rod Wave for sampling his work without his permission. He mentioned that he intends to take serious action and has kept receipts of artists who have used his music.
The music artist took to Instagram live when a fan mentioned Rod Wave's Long Journey which uses music from from Badazz's and Webbie's 2010 Long Journey track. Commenting on Wave's track, Boosie said:
"Rod Wave did it the best, no cap. A lot of artists sampling my shit, I can't even get a feature. People just don't think I'm, you know, business minded. Rod Wave ain't the only one. Y'all better do y'all research. I done got paperwork on the way. Lot of people, it ain't just Rod Wave."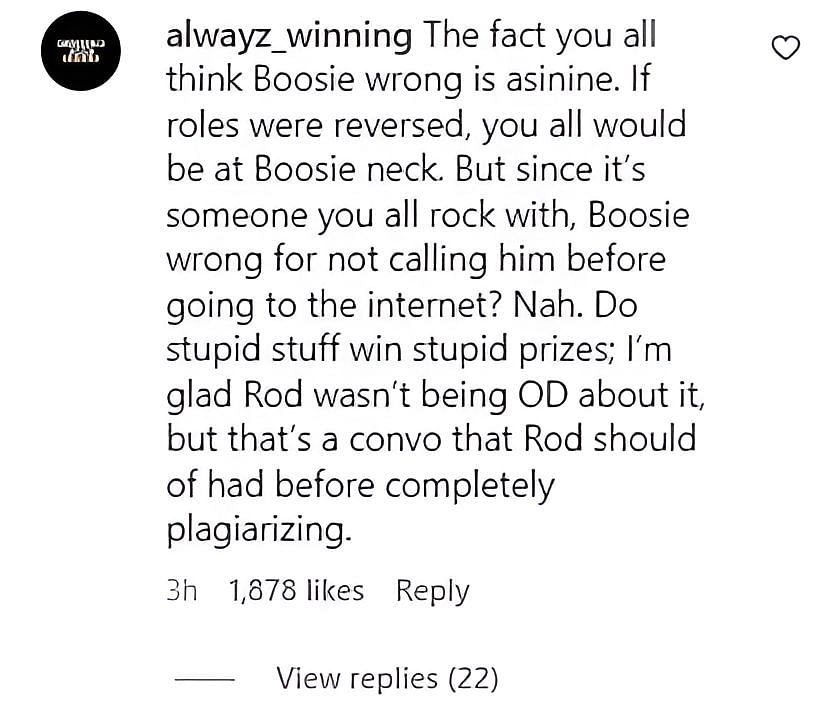 He also mentioned that although he "doesn't mind" artists re-using his lines, he'd appreciate credit where it's due. Post the incident, Wave took to Instagram and mentioned that he was willing to compensate Bossy for sampling his music. Fans had a lot to say about the interaction between the two.
---
"The court is going to tell you the real number" - say Netizens to Rod Wave
After the interaction went viral on social media, many people had a lot to say. Some believed that Wave's track was much better than Boosie Badazz's, while others pointed out that Boosie could have contacted Wave directly for credit instead of mentioning it in public.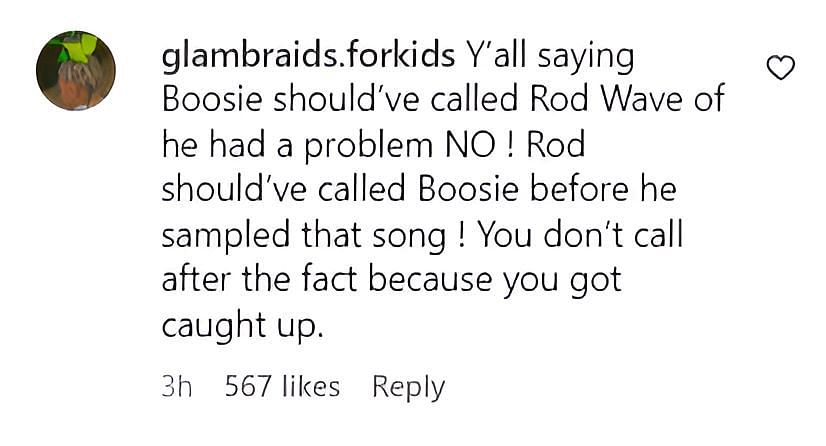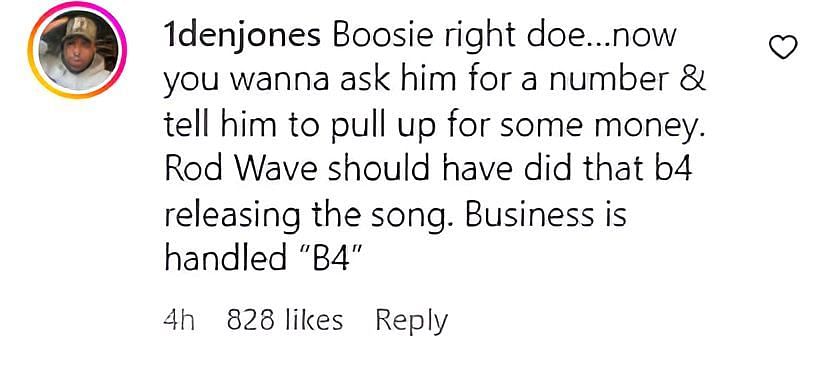 Boosie went on to mention that he wants his cut and compensation since at the end of the day, it's business:
"Can't let you just take my sh*t and I'm not getting nothing, I just want my split, you know, my cut. You gotta compensate me, too. It's a business.
Boosie went on to mention that he expects written credit from artists who have used his work along with a share of the publishing of songs where his lyrics have been used. On the livestream, he went on to mention how he felt that people think he's too "gangster" to file a lawsuit and take advantage because of it. He also pointed out that things would have been different had it been a white artist.
Edited by Abigail Kevichusa