Famous YouTube personality PewDiePie recently revealed that he and his wife Marzia Bisognin are all set to become parents this year.
Also known as Felix Arvid Ulf Kjellberg, he posted a video on different social media platforms where he was featured with Bisognin and underwent a few pregnancy tests where the result was positive.
The video also featured the duo's journey to becoming parents, which included glimpses of Bisognin's baby bump along with their pet dog and concluded with a baby scan and Bisognin's due date was also disclosed to be July this year.
Kjellberg said that he did not reveal anything about the pregnancy all this time despite them discovering it in November 2022.
He mentioned:
"Although Marzia has been dealing with sickness, she's been taking it like an absolute champ. So yeah, I'm going to be a dad. I'm so excited. It's kinda strange to me, it's entering new territory, but I feel really ready and so does Marzia."
---
PewDiePie and Marzia Bisognin's relationship timeline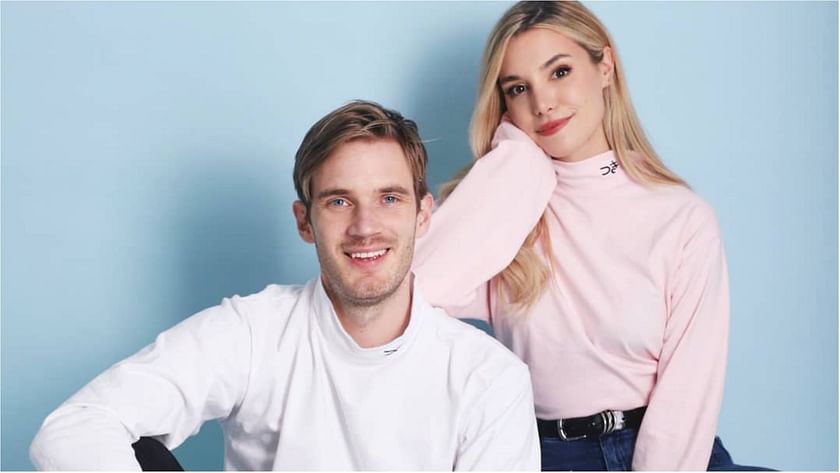 PewDiePie and Marzia Bisognin met each other through a mutual friend in 2011 and started having conversations through online platforms.
The duo dated for eight years before Kjellberg proposed to Bisognin in 2018. They tied the knot the following year and he disclosed the news on Twitter. He wrote at the time:
"We are married!!! I'm the happiest I can be. I'm so lucky to share my life with this amazing woman."
---
He also included a picture where he was seen in a suit while Bisognin wore a gown. Marzia later shared some pictures on Instagram and wrote that she met Kjellberg eight years ago and he feels happy to have tied the knot with her in front of his closest friends and family.
He continued:
"It was the most beautiful day, which I will treasure forever. I am so thankful for all the people that made time to attend the event and helped us celebrate the marriage. I feel like I'm the luckiest person and I'm so full of love. Incredibly ecstatic to be able to call Felix my husband for the rest of our lives."
Felix was planning to shift to Japan following a trip in 2018 and had already purchased a house in the country last year.
---
PewDiePie is well-known for his online content
PewDiePie has been active on YouTube for a long time and started his career with his self-titled channel which featured videos related to gaming. The channel became popular over the next few years.
Some of his content was also the subject of criticism and he soon started sharing videos occasionally instead on a frequent basis. He portrayed himself in two episodes of the adult animated series, South Park, which airs on Comedy Central.
His wife Marzia is also an online personality and she posts videos related to different themes on her channel, CutiePieMarzia.