Matty Healy, the lead vocalist of the popular pop-rock band The 1975 made headlines when he kissed a security guard during a concert on June 2. The band performed at Denmark's NorthSide festival on Friday, and Matty went viral after the clip of him kissing the security guard surfaced on social media.
Although some fans were not surprised by the 34-year-old British singer's actions, others found it hard to digest.
Matty Healy has been in the news for the last couple of months due to his rumored relationship with the Karma hitmaker, Taylor Swift. As per Vox, their alleged romance sparked after Taylor's supposed split from Joe Alwyn, her longtime partner, whom the 33-year-old singer is said to have dated for six years.
Pop Base tweeted a clip of The 1975 vocalist locking lips with the security guard on June 3, prompting reactions from Swifties in the comments section. Many fans urged Taylor to leave Matty and some even sarcastically asked if this is who Taylor wants.
---
"Taylor please leave him" - Internet reacts to Matty Healy kissing a security guard during concert
In a clip that has been doing the rounds online, Matty Healy grabbed a security guard who was standing near the stairs of the stage and leaned in to kiss him. The security guard did not seem to protest and reciprocated the kiss with a huge smile and was also enjoying the ongoing song Robbers.
After their initial kiss, Matty Healy pulled the security towards him a second time, and this time, the latter willingly leaned in for a peck, which landed on the singer's cheek. Nonetheless, this moment garnered gasps and loud cheers from the audience. Several fans also took to the comments section of Pop Base's tweet to react to the clip.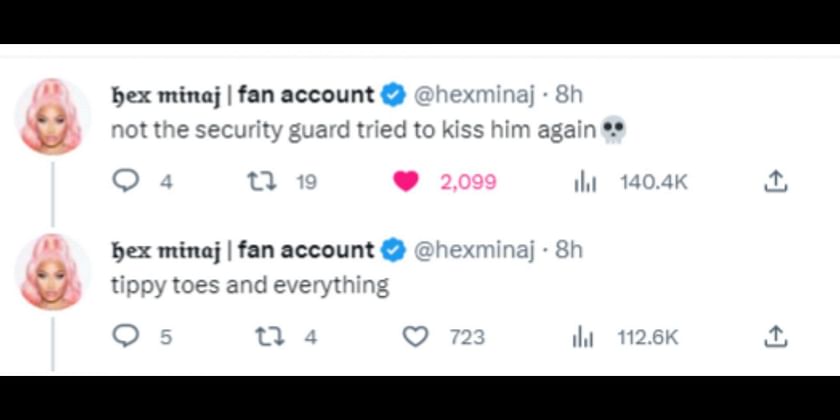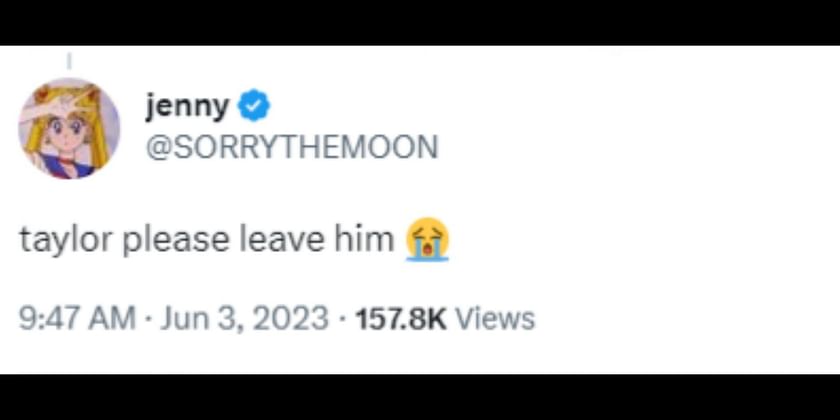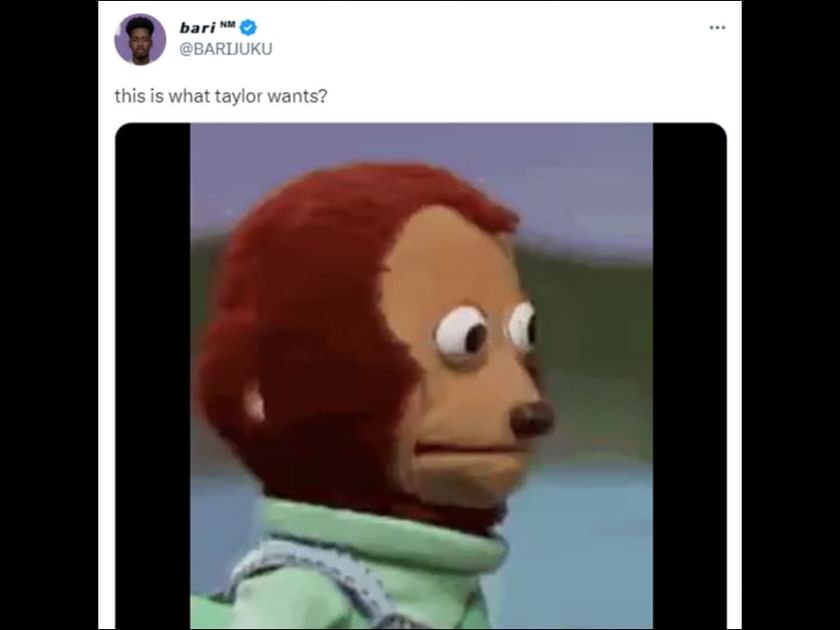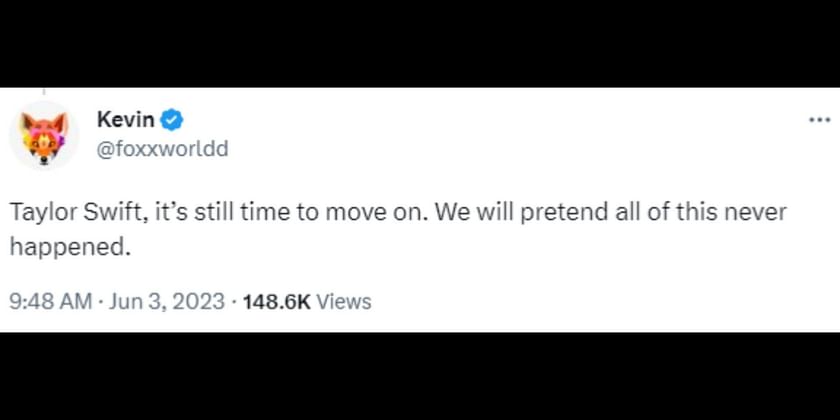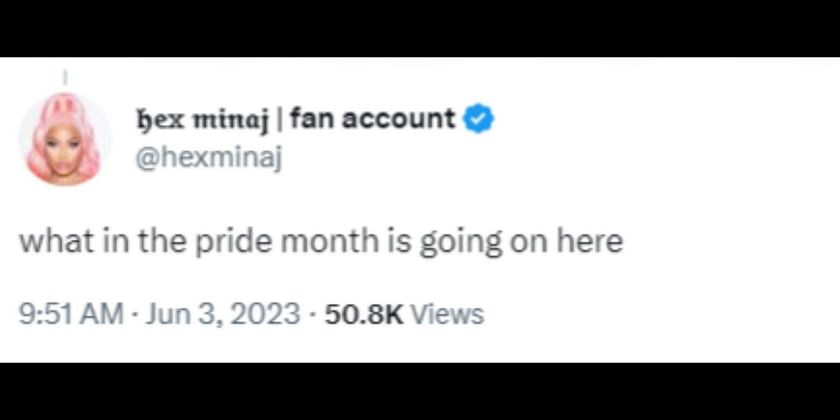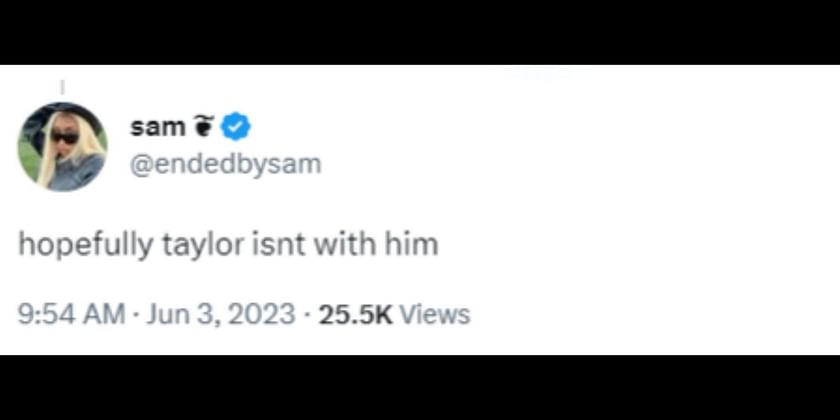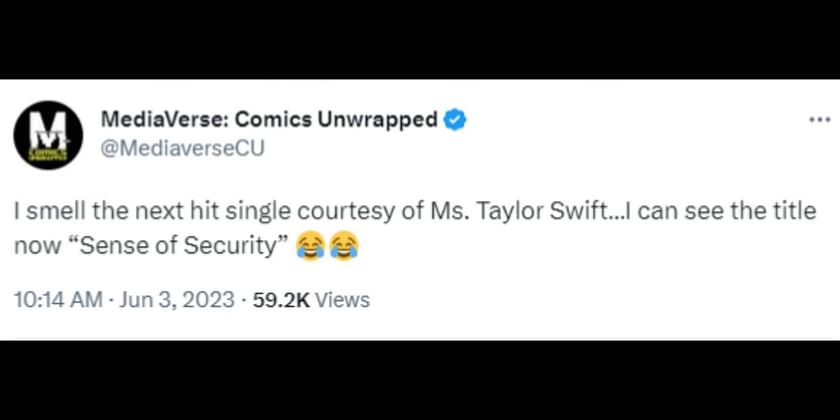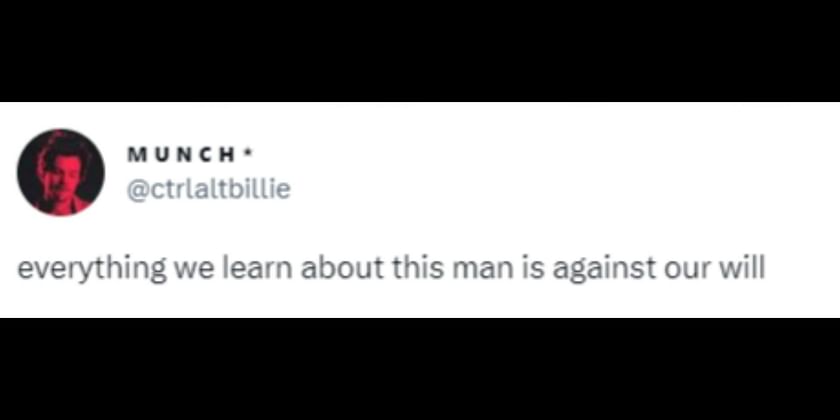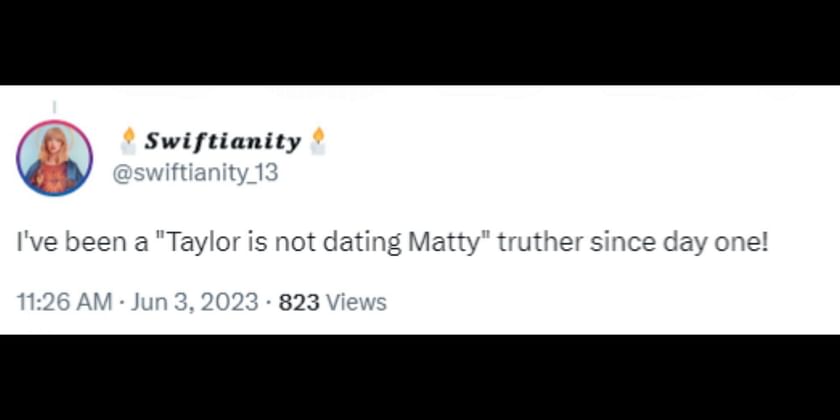 One user wrote that it amazed them that people think Matty did this for attention as he has "always been like this." The user further explained that this was not the first time that he had kissed a staff member at a concert.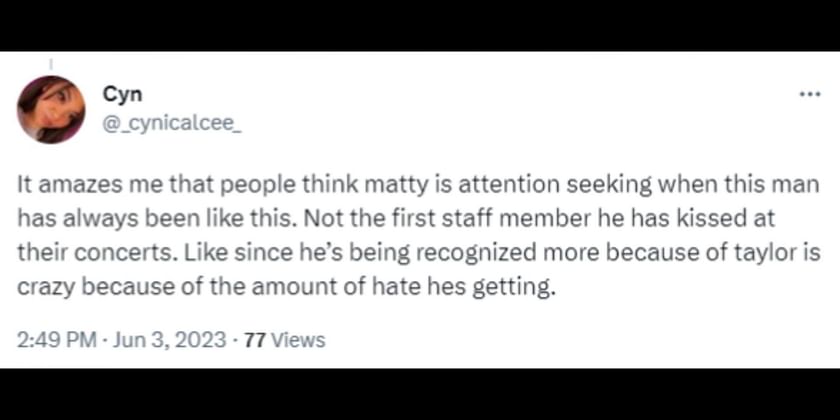 ---
While The 1975 has been quite a famous name among indie fans, its lead singer Matty Healy gained massive exposure among pop fans as well, due to the dating rumors involving Taylor Swift. The majority of the Swifties were left heartbroken when news of the singer's alleged breakup with Joe Alwyn surfaced.
However, though Healy and Swift have not confirmed or denied the rumors, the latter's fans are not happy with the alleged romance between the two.
Edited by Adelle Fernandes