Pepsi is planning a flavorful spring as the brand brings back the Pepsi Peeps soda. Returning to retail stores starting February 13, the Pepsi X Peeps soda will be available throughout the spring. The returning soda comes in bright pink, yellow, and blue cans and has a sweet and exciting marshmallow flavor in a Pepsi blend beverage.
Customers across the country can get their hands on the limited-time Pepsi X Peeps soda at major retail and grocery stores. The marshmallow soda is expected to be available in stores until April 9 in 20-ounce bottles and 10-packs of colorful 7 1/2-ounce mini cans. As of now, the Pepsi Peeps soda has already started popping up on select store shelves across the country.
The soda brand introduced the Peeps soda in 2021, with Todd Kaplan, VP of Marketing, Pepsi, quoting:
"After what has been a very difficult year, many consumers are looking for new things to smile about. So, to celebrate the start of springtime, Pepsi collaborated with PEEPS® to develop a limited batch of its first-ever marshmallow cola. This PEPSI x PEEPS® collaboration will be available in three bright colors through a distinctive mini-can design and will most certainly have fans buzzing all season long."
Looking forward to the great potential of the new beverage, the VP had added:
"We know our consumers love our limited product drops, and we believe that PEPSI x PEEPS® will deliver an iconic and delicious pairing that has the potential to become a fan favorite."
---
Pepsi first introduced the Pepsi Peeps soda in 2021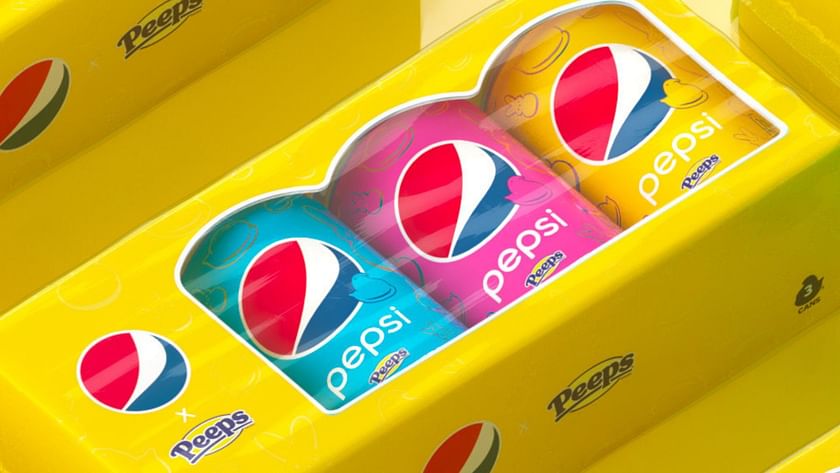 The coming months will be filled with new and exciting soda flavors as the world's second-largest soda brand pushes the new Pepsi Zero Sugar, the new Starry - Sierra Mist alternative, and the returning Pepsi Peeps soda. As mentioned earlier, marshmallow soda was first introduced to U.S. markets in March 2021 as a limited-edition soda infused with Peeps Marshmallow flavors.
The marshmallow drink, produced in small quantities, was given away to a lucky few customers during a limited time contest. Unlike previous years, the soda brand does not seem to have planned any large events or deals around the return of Pepsi Peeps soda, hence it will be available as any other retail product in grocery and retail stores across the country. The Pepsi X Peeps beverage will be dropping in stores next week and will only be available until April 9.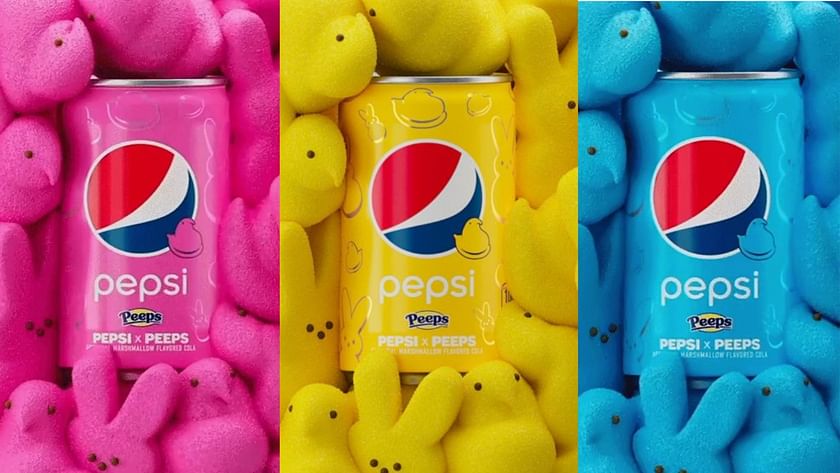 For those who couldn't taste Pepsi Peeps Soda earlier, it offers a Pepsi blend beverage that has a strong hint of Peeps marshmallow flavors. The smooth marshmallow soda is often said to be a bit on the sweeter end of the flavor profile. Despite Soda's planned reintroduction on February 13, stockpiles of the drink have already been spotted at Walmart stores in South Carolina, Ohio, and New York. At least one Kroger store in Ohio also offers limited-time marshmallow soda. Customers can also order the drink from Amazon, but it may not be shipped before February 12.