Young Thug's YSL and YFN Lucci's crew are battling each other inside the Fulton County Jail. A video of a fight went viral on April 11 where someone from YFN's side was seen fighting a member of the YSL group. The video was posted by Raphousetv and saw the YFN member being tied to a facility toilet.
Trigger Warning: Videos in this article contain disturbing content. Viewers' discretion is advised.
The YSL member was being hit repeatedly in the clip and was heard screaming in pain. Towards the end of the video, a YFN member seemed to be using a razor to peel off his crew tattoo.
The viral video has led to controversies among the public. While people are trying to analyze the reason for the fight, no official information on the same is currently available. It is also unclear when the fight in question took place.
---
YFN Lucci and Young Thug's feud began in 2017
YFN Lucci and Young Thug's rivalry has been active since 2017 after the latter shared a tweet with the hashtag '#SoImGoinFinishWhatHeStarted,' which stated:
"I dropped E.B.B.T.G. on 2 PAC'S bday because I'm the #NewPac. I feel like I'm the thug he didn't get to become."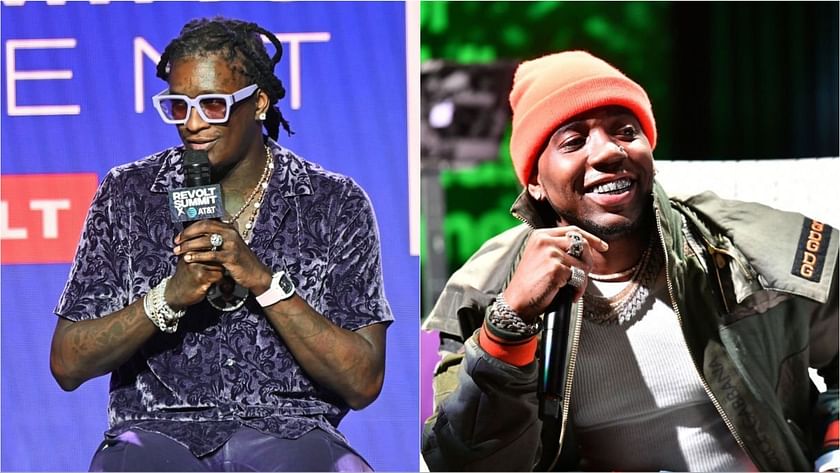 It was a reference to his 2017 EP, Easy Breezy Beautiful Thugger Girls or Beautiful Thugger Girls, which featured a combination of elements of country music. Lucci was unhappy with Thug using Tupac's name and the war began from there. Lucci replied by saying that Tupac 'never wore a dress' alongside a clown emoji.
Thug responded by threatening Lucci with a few tweets and later released a single, Like Pac. He retweeted a few comments where the audience responded positively to the song. Although the rivalry ended in 2018, Young Thug's 2019 Instagram live session led to problems once again when he said that he was going to slap YFN Lucci.
Lucci replied with a live video where he said that Thug would not slap anyone. Sauce Walka later posted a video that featured Thug undergoing boxing training. The dispute continued with Thug continuously reminding everyone that he would slap Lucci.
Lucci eventually targeted Thug's wife Jerrika Karlae, saying that her husband is not a 'nun.' Not much happened after that, although Thug's 2019 album So Much Fun was speculated to be targeting Lucci.
The recent incident has become the talk of the town and several netizens have shared their thoughts about it.
---
Public reacts to fight between gangs in prison
The video of the battle between Young Thug and YFN Lucci's gang is trending on social media platforms, and netizens are shocked by it. Several individuals took to the comments section of Raphousetv's post and shared their views on the same.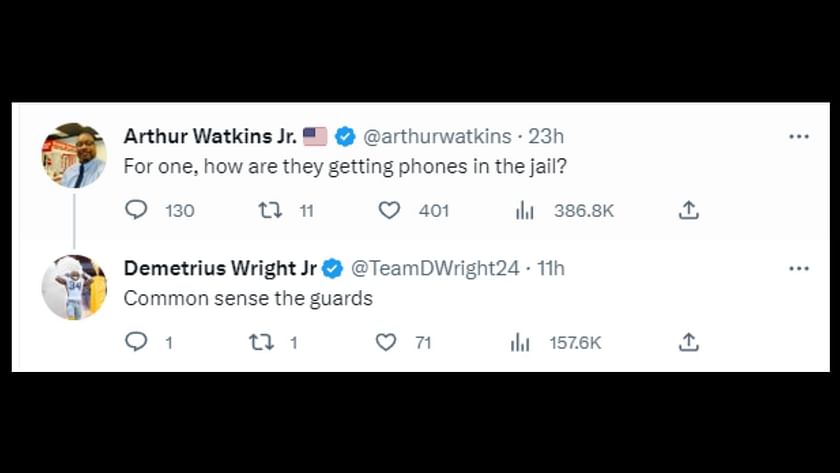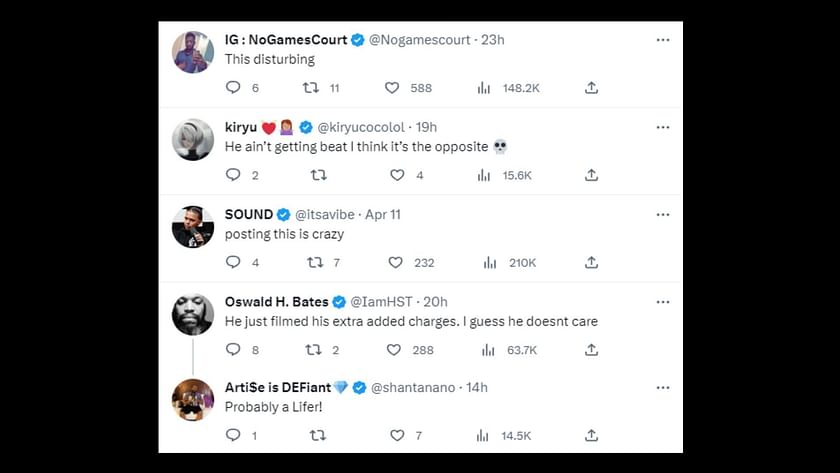 Neither the two gangs nor the Fulton County Jail have released information about the viral video as of this article's writing. An official statement regarding the same is currently awaited.
Edited by Adelle Fernandes