YouTuber Eugenia Cooney has yet again left netizens immensely concerned. Her thin-frame and protruding hip bones in a new dance video sparked apprehensiveness online. Since then, many have taken to the internet and pleaded with her to receive help for her mental health. One netizen noted:

Trigger Warning: The following article contains information related to eating disorders. Reader's discretion is advised.
The netizen referred to a psychiatric hold in the aforementioned tweet. This refers to people being involuntarily held for a period of 72 hours in a hospital for psychiatric assessment and crisis intervention. The code refers to a situation where a person is a threat to themselves and others due to a mental health disorder.
Cooney left fans terrified for her health after she shared a video of herself dancing to Selena's hit track Bidi Bidi Bom Bom. As she was seen lip syncing and dancing around, her slender figure left internet users weary.
Her hip bones that were jutting out and left internet users very worried.
The internet personality has been placed in a 5150 in the past. She recovered in a Connecticut rehabilitation center for four weeks after the same.
---
Netizens react to the viral Eugenia Cooney video
Many could not believe what they saw. Several netizens felt sympathetic towards the social media personality and wondered how she was taking care of herself. Some comments online read: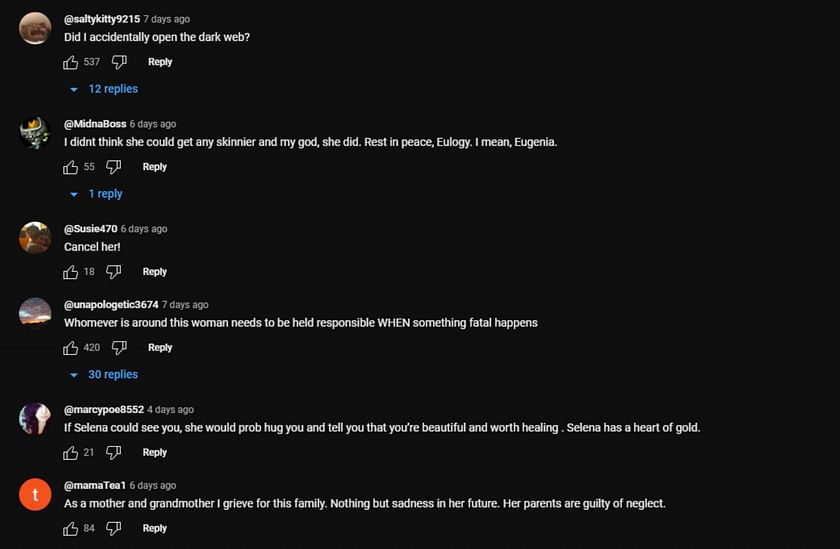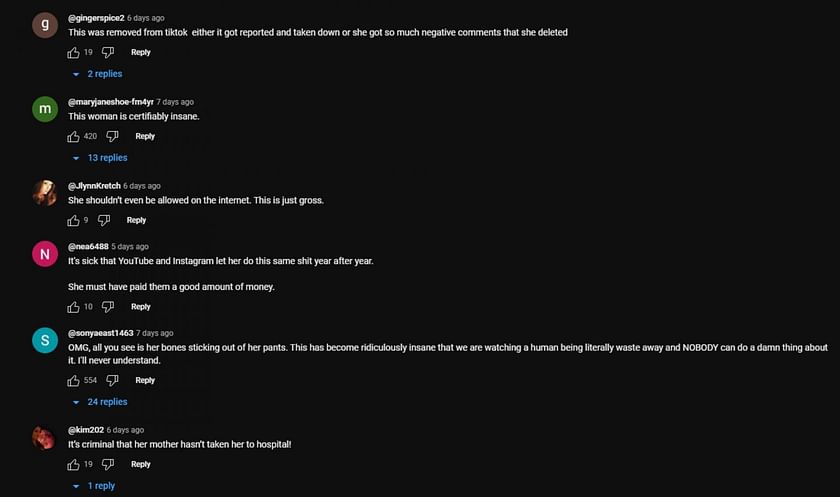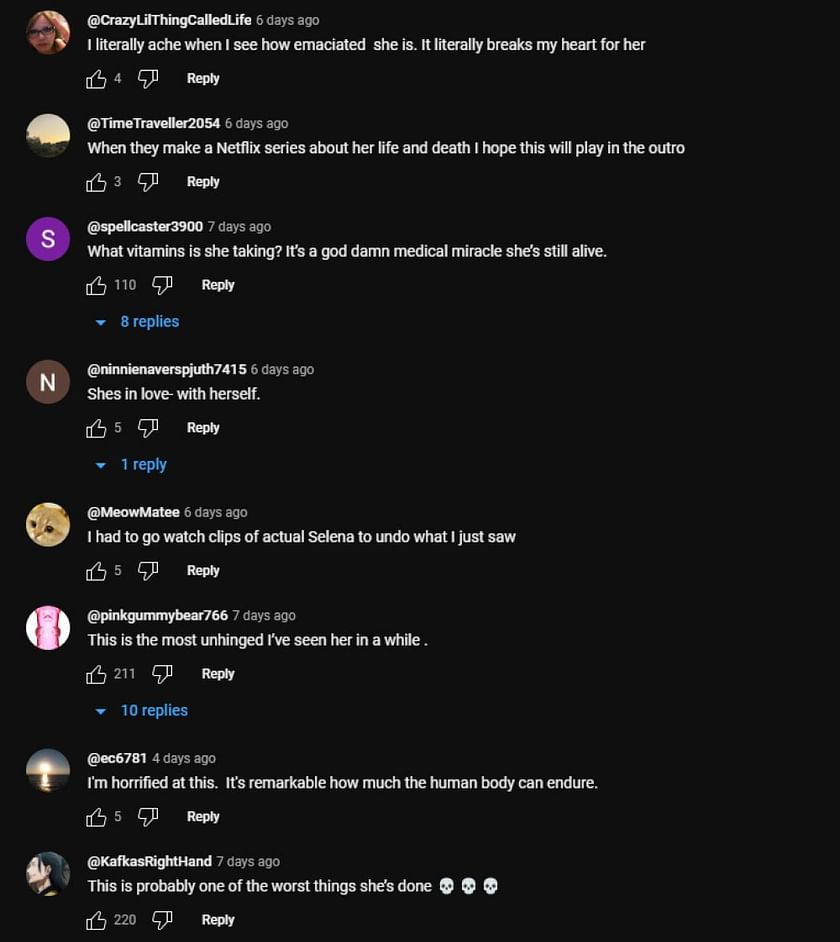 ---
Eugenia Cooney's mental health journey explored
The YouTuber extensively discussed her concerning eating disorder with popular creator Shane Dawson. She also spoke to YouTuber and therapist Kati Morton about her struggles. While discussing her unexpected 5150 with Morton, she said:
"Once you get there, it's very scary because you see some crazy things going on. There was a bunch of people screaming, there was one guy who was telling me how he'd just got out of a county jail."
Cooney also explained that the bed she slept on was rock hard and that she could also hear other people banging on walls.
Despite the Massachusetts native battling with her mental health, netizens have attacked her for promoting anorexia. A petition was also launched in 2016 where over 18,000 people rallied for her to be removed from YouTube. In response Cooney told followers:
"I have never told anyone to try to like lose weight or to try to like change the way they look or to look like me."
Anorexia is a serious eating disorder which leaves people extremely fearful of gaining weight. This can lead to them avoiding food and subsequently lead to worrying health conditions like abnormal blood count, low blood pressure, absence of menstruation, kidney problems and anemia amongst others.