Canadian psychologist Dr. Jordan Peterson was trending on Twitter after retweeting a post which contained a controversial video of "male milking" BDSM fetish.
The original post appeared to falsely claim that the video came from a Chinese Communist Party "sp*rm bank." The clip came with a caption that read:
"What's going on in China? Three children policy?"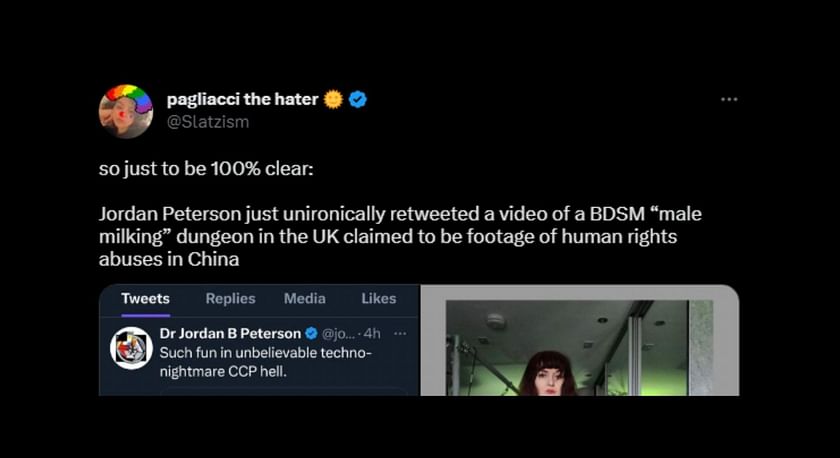 Dr. Peterson responded to the video by quoting the original post. The now-deleted tweet from the psychologist read:
"Such fun in unbelievable techno-nightmare CCP hell."
As the tweet went viral online, social media users pointed out that the video reportedly came from a UK-based fetish p*rn studio and not from China. Shortly after, the account behind the original post apologized for their mistake and wrote:
"Sorry. My mistake. I found this video on WeChat and they said this is China's collection room for sp*rm bank. Turns out that this video is from UK."
Meanwhile, Dr. Peterson's daughter Mikhaila Peterson replied to her father's tweet, saying:
"Dad you can't retweet this on Twitter. My eyes will never recover."
While Dr. Peterson quickly deleted his quote tweet, numerous screenshots of his remarks in the controversial clip made the rounds online.
---
Twitter reacts to Dr. Jordan Peterson's controversial tweet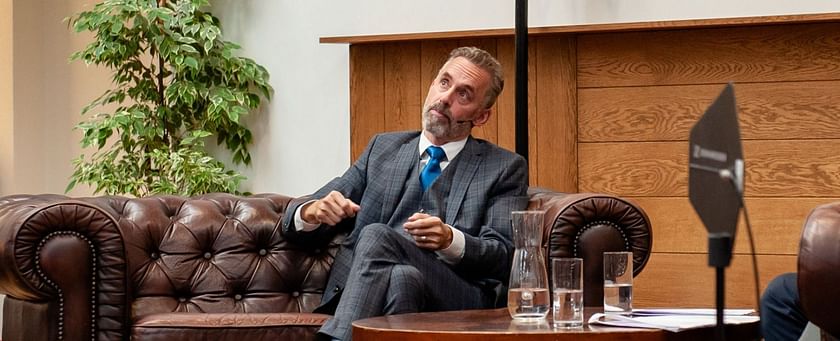 Dr. Jordan Peterson recently left social media users in shock after quoting a tweet showing an inappropriate video of "male m*lking."
While the original tweet mistakenly claimed that the video came from China, it was later revealed that it originated from a studio based in the UK.
As Peterson's response to the clip went viral online, the psychologist deleted his comment. However, netizens took rapid screenshots of his post and took to Twitter to share their reactions to Peterson's remarks.
As reactions continue to surface online, it remains to be seen if Dr. Peterson will address the controversy in the days to come.
The latest drama surrounding Dr. Jordan Peterson comes as the College of Psychologists of Ontario filed a disciplinary action against the psychologist over several of his debatable public statements on topics like climate change and transgender ideology.
According to News AU, the governing body gave the psychologist an alternative to either undergo compulsory social media training or face an in-person tribunal hearing, which may lead to Peterson losing his clinical license.
The psychologist has reportedly refused to undergo the training and filed a judicial review application at the Ontario Divisional Court. Reports suggest that Dr. Jordan Peterson has not practiced clinical psychology for several years.