Following the news of his 30-day detention in Romania, the polarizing social media presence, Andrew Tate, continues to tweet against the "matrix." In a series of confusing tweets, Tate goes over how he is propagating a new world and that God is on his side.
Andrew, 36, and his brother, Tristan Tate, 34, were arrested on December 30, 2022, after Romanian authorities raided their house. They and two others were detained on suspicion of human trafficking, r*pe, and forming a criminal organization.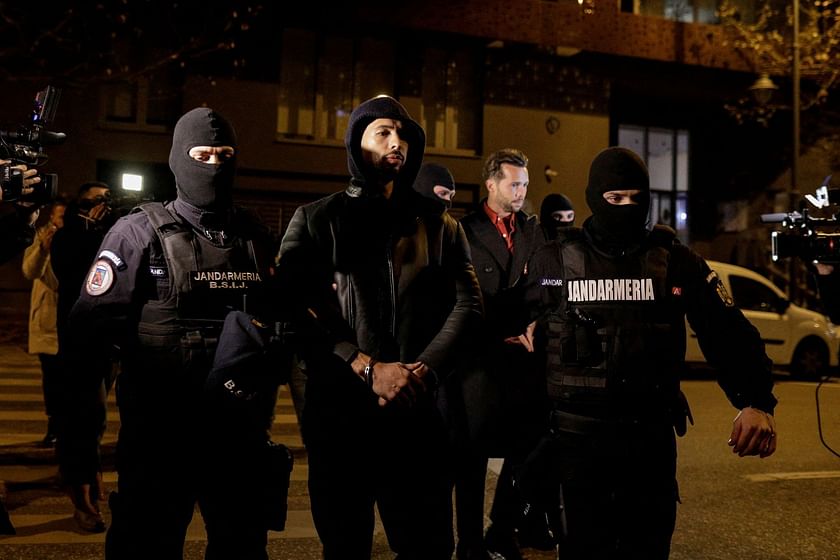 On Monday, January 2, 2023, the professional boxer posted a tweet describing a few qualities that set him apart from others. He says that no matter how much the matrix tries, it cannot bring him down - suggesting the presence of the matrix and that it had something to do with his arrest.
He even offered a link to something called "the real world," implying that clicking on this link will let you join it. Here's the original tweet:
In another tweet, he invoked God's help and said:
---
What does Andrew Tate mean by the Matrix?
The Matrix movie trilogy has been a popular point of discussion in pop culture, especially among time theorists and science fiction fanatics. The main throughline within the series revolves around the idea that the real world is not real at all but a part of a simulation that is yet to be revealed.
According to the popular movie analysis website ScreenRant, the idea of the matrix is loosely derived from French sociologist Jean Baudrillard's Simulacra and Simulation, which posits that reality, as we know it, is simply a simulation of what we understand as real, as the world is saturated with hyperreal imagery and symbolism - signs which are often larger than life.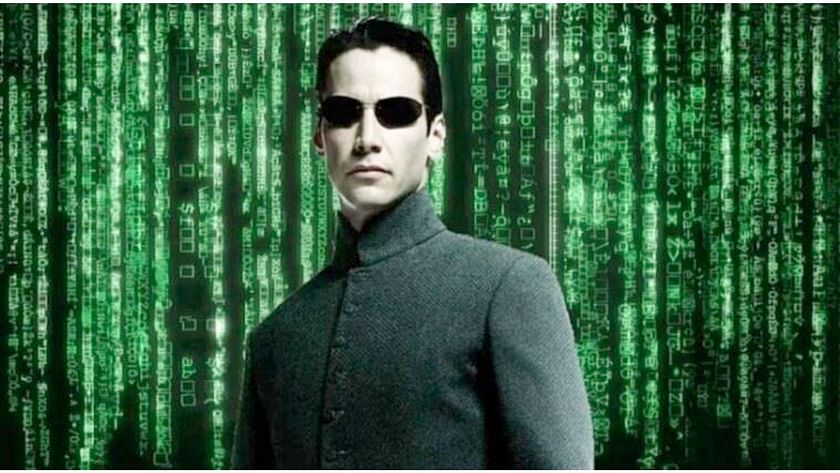 According to Andrew Tate, if the matrix exists, he is insistent that it will soon be discovered and that he can take people into that deeper layer of reality. Tate propagates this new world by sharing 41 tenets by which it runs and claiming that "it will find you if you want it to."
Andrew Tate even claimed that the matrix tells us what they want us to believe and blames them for his arrest.
Here are the tweets made by Tate regarding the matrix: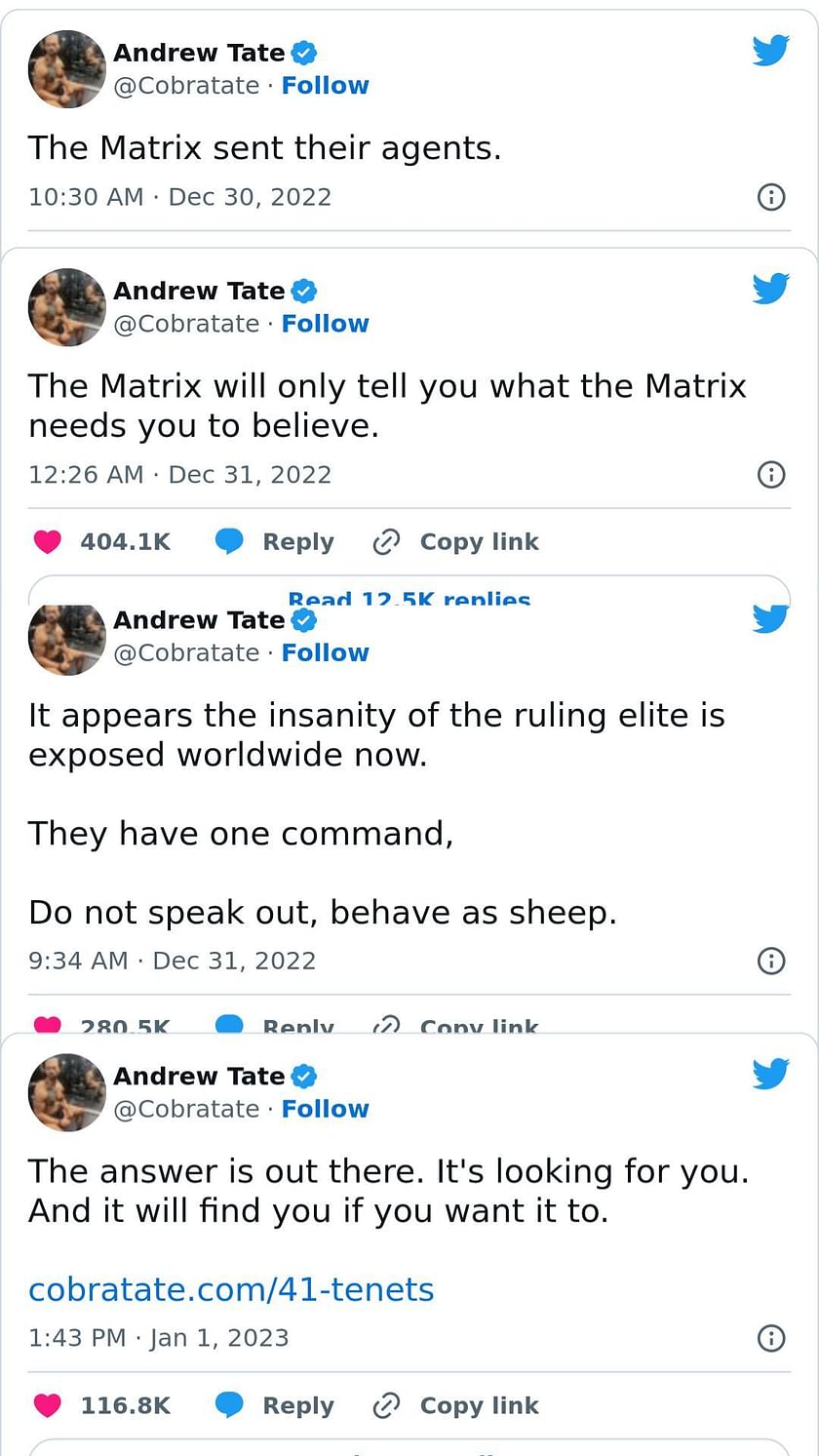 The views on the matrix by Andrew Tate came soon after it was announced that he would be detained for 30 days following his arrest. More details on the charges and the case are yet to be revealed.