Rudolph Isley recently filed a lawsuit against his younger brother Ronald Isley. Ronald has been charged with getting approval for the name The Isley Brothers and using the profits for his benefits.
Rudolph, whose net worth is reportedly $2 million, has sued Ronald over the rights to the trademark, claiming that each of them was 50% owner of the band following the demise of their brother O'Kelly in 1986.
According to legal documents, Ronald received the rights to the name The Isley Brothers so that they could be used in audio and video, but he did not consult Rudolph before finalizing the deal. Rudolph stated that in November 2021, Ronald appealed for the trademark to be in his name.
Rudolph also claimed that the profits have been equally distributed between him and Ronald in all these years, following some other deals that involved a lot of money. He has now requested the judge to check how much Ronald has been earning ever since the name was approved.
Rudolph Isley also wants the court to declare that he and Ronald are joint owners of the name The Isley Brothers and that Ronald must pay him half of everything that he has earned ever since he got the trademark.
---
Rudolph Isley's $2 million net worth is a result of his illustrious career in the music industry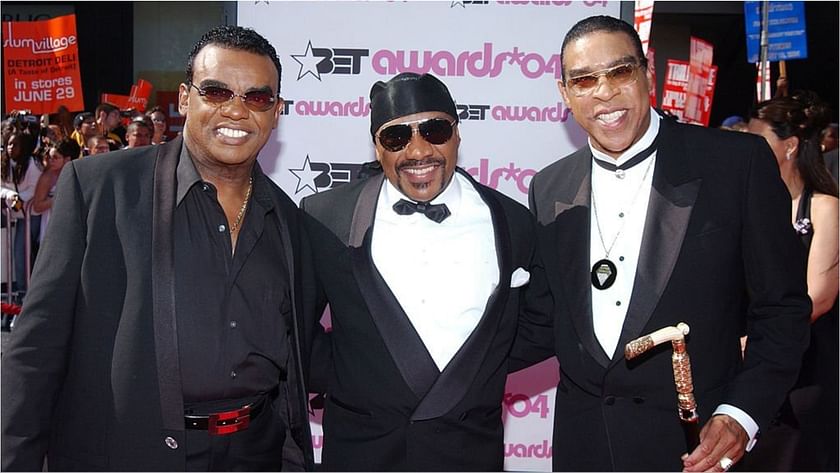 Rudolph Isley is well-known for his work as a member of The Isley Brothers. This has helped him accumulate a lot of wealth in all these years and according to CelebrityNetWorth, the 83-year-old's net worth is estimated to be around $2 million.
Rudolph developed an interest in singing at a young age and became a member of the family musical group. The original lineup of The Isley Brothers included Rudolph, alongside O'Kelly Isley Jr., Vernon Isley, Marvin Isley, and Chris Jasper. Rudolph contributed to several albums and songs released by the group.
The Isley Brothers began their career by performing gospel music and following Vernon's demise, the band shifted to New York, where they became popular among the audience.
They released their first album Shout! in 1959, followed by a few more albums like Twist & Shout, Twisting and Shouting, This Old Heart of Mine, Soul on the Rocks, It's Our Thing, Giving' It Back, and more.
Rudolph Isley later exited the band in 1989.
The group's 11th album, 3 + 3, reached the 2nd position on the US Billboard Black Albums and 8th on the US Billboard Pop Albums. They continued to release more albums in the 80s and 90s, and their latest album, Make Me Say It Again, Girl, was released in 2022.
In 1992, the band was inducted into the Rock and Hall of Fame. They were also inducted into the Songwriters Hall of Fame in June 2022.