French-Spanish fashion designer Paco Rabanne passed away on February 3, 2023, at the age of 88. The news of his death was announced on his official Facebook page with a picture.
The post's caption read (in part):
"The House of Paco Rabanne wishes to honour our visionary designer and founder who passed away today at the age of 88. Among the most seminal fashion figures of the 20th century, his legacy will remain a constant source of inspiration."
Famous perfume retailer The Perfume Shop also expressed their grief on Facebook and wrote that Rabanne established a heritage brand with a future of limitless possibilities. The post continued:
"His fragrances are a constant mix of perfect noted and flavours – a marriage of dreams that hold special memories for so many of us. Our love and thoughts are with his friends and family and everyone at Puig at this time."
Rabanne's cause of death has not yet been revealed.
---
Space-age fashion was inspired by the Apollo 11 Mission
Inspired by the success of the Apollo 11 Mission, space-age fashion was introduced in the 60s. The genre of fashion that became popular for its unique materials was what Paco Rabanne was known for.
Andre Courreges was the first fashion designer to make the trend popular. Courreges used PVC pipes and plastic for moon boots, short and straight dresses, and glasses inspired by the extraterrestrial.
Pierre Cardin also released a collection called Cosmos which included light bulb-shaped wool dresses, feathered hats, and circular ruby-red raincoats. While speaking to the New York Times in 2010, Cardin said that he wanted to create something that was related to the future and to see women living without any restrictions.
Designer Emilio Pucci then introduced a flight attendant collection that had helmets similar to astronauts and cotton coats.
Paco Rabanne also designed a similar costume for Jane Fonda for her character in the science fiction film Barbarella. The design is also featured on shows like Star Trek and The Jetsons.
---
Paco Rabanne was known for his unique designs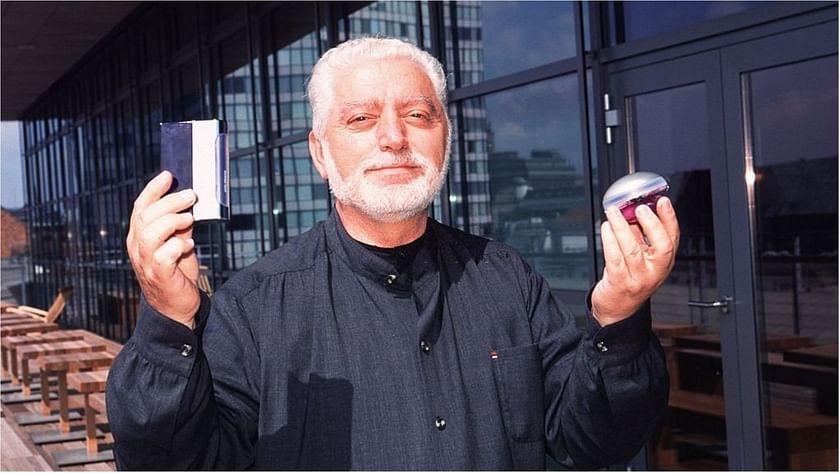 Born on February 18, 1934, Paco Rabanne established his fashion house in 1966 and was popular for the materials he used in his designs. He was known to make futuristic clothing using hammered metal, paper, and even pliable plastics.
Following his collaboration with fragrance company Puig in 1968, he released a scent called XS in 1994. His exhibition of drawings first opened in 2005 and donated profits to the welfare of the women in Beslan.
Rabanne issued a few statements on television that were considered to be weird by the public as they were linked to the paranormal.
He once claimed that he and Jesus Christ shared a good relationship and that he met God and extraterrestrial beings. He continued to make similar statements as a result of which he was heavily criticized.
Rabanne was also the author of the book titled Has the Countdown Begun? Through Darkness to Enlightenment.