Ashley Benson, a well-known actress, model, and singer, was recently seen with Brandon Davis. According to a source for People, the duo have been good friends for a long time and are enjoying some time together.
Benson and David were also joined by Emma Roberts and her boyfriend Cody John while the entire group went to watch a basketball game and a birthday party for a mutual friend.
---
Benson recently gained recognition for her on-and-off relationship with G-Eazy. In an interview with Cosmopolitan UK, she stated that she prefers to keep her relationships away from public view, but she dislikes that people still talk about it all the time. Saying that she cannot deal with public opinion regarding her relationships, she said:
"If gossip comes out and stories are completely false, what can you do? I'm not going to sit out there and be like, 'This isn't true, this is what's really happening.'"
Ashley Benson said it is impossible to avoid being clicked on by photographers, and she believes those moments should be restricted only to the couple.
---
What is known about Brandon Davis?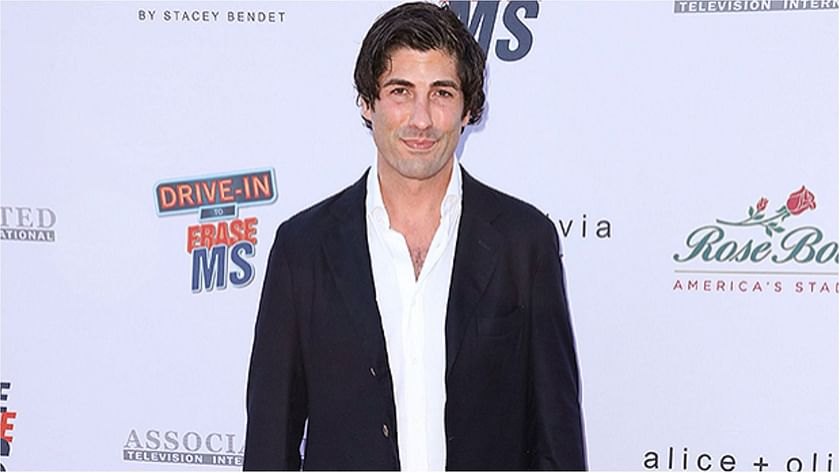 Brandon Davis is the heir to an oil fortune, and his late grandfather Marvin H. Davis was an industrialist. Marvin was once the owner of companies like 20th Century Fox, Davis Petroleum, Pebble Beach Corporation, Beverly Hills Hotel, and Aspen Skiing Company.
Brandon has four siblings and was born to Nancy Davis Rickel and Nebil Zarif. His uncle John Davis is a famous film producer. He is currently 44 years old.
---
He gained recognition for being involved in a dispute around 10 years ago. The incident happened during the opening of Museo Jumex in Mexico, where he was throwing ice cubes onto the dance floor. It led to a confrontation with security, but since the incident, he has been spotted with different actresses, although his current profession remains unknown.
Davis dated Mischa Barton, and they were together for a year. Following their split in 2005, Barton's representative revealed that they were only best friends.
---
What has Ashley Benson been doing lately?
Ashley Benson was spotted with Halsey on January 30 at a Harry Styles concert. Halsey opted for a waistcoat over high-slung leather trousers, and Benson wore a black leather jacket and stonewash jeans with loafers.
Benson last appeared in the 2022 thriller film Private Property. Directed by Chadd Harbold, the film was released directly through digital platforms and received negative reviews from critics. She next had appearances in the movies Angry Neighbors and The Loneliest Boy in the World.
Ashley Benson's upcoming films include Alone at Night, American Metal, and Good Side of a Bad Man. She will also appear in the TV series titled Wilderness, which will premiere on Amazon Prime Video in 2023.