Arkansas senator Matt McKee recently came under fire after making an offensive comment towards a witness present in court during the SB199 hearing on Monday.
A video of his statement surfaced on social media and sparked outrage online. In the clip, he can be seen asking "Do you have a p*nis?" to witness Gwendolyn Herzig, a transgender pharmacist who testified against the passing of the bill.
The SB199 bill is a measure that would limit gender-affirming care for minors in the state. It would reportedly allow a minor to later sue a doctor who is providing them care during any "gender transition procedure."
According to the Arkansas Times, the bill is aimed at blocking any gender-affirming medical care for trans youths in the state. This would prevent any trans youth suffering from mental health issues like depression or eating disorders from accessing treatments.
During Monday's hearing, pharmacist Herzig spoke against the bill while sharing her personal experiences as a trans native and a healthcare worker who provides care to trans people.
However, some GOP lawmakers dismissed her testimony and one claimed that he had more information related to the situation than her and said her experience was not indicative of most trans people. Shortly after, Matt McKee spoke to the pharmacist and asked:
"You said that you're a trans woman? Do you have a p*nis?
A visibly shocked Herzig responded to the question by saying it was "horrible," to which McKee replied:
"You're the one that brought that into the discussion."
Herzig retorted back by saying that the question was "highly inappropriate":
"I don't know what my rights are but that question was highly inappropriate. I'm a healthcare professional, a doctor, please treat me as such."
Alejandra Caraballo, a trans lawyer and clinical instructor at Harvard Law School's Cyber Law Clinic, took to Twitter to express disgust over McKee's remark:
"Absolutely sickening. Arkansas State senator Matt McKee asked a trans person at a legislative hearing 'Do you have a p*nis?' Does this State Senator have any basic human decency?"
The Democratic Party of Arkansas also condemned McKee's comments and said that Republicans are no longer "hiding their transphobia."
---
What is known about Matt McKee?
Matt McKee is an American politician who currently serves as a Republican member for the 6th district of the Arkansas Senate. He was previously a justice for the peace in Garland County and is now a first-year lawmaker.
McKee defeated Bill Sample in the Republican primary election for the 6th district of the Arkansas Senate in May 2022.
He defeated Courtney McKee in the general election in November 2022, winning 69 percent of the votes. McKee assumed office as a Senator in January 2023.
---
Twitter reacts to Arkansas senator Matt McKee's comments toward trans witness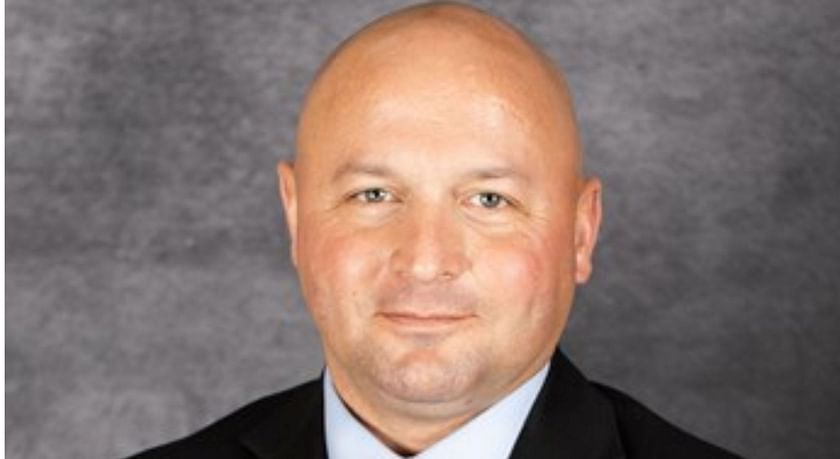 On Monday, senator Matt McKee made the news after making an offensive remark toward a trans witness during the SB199 hearing.
As the video of his remark went viral online, social media users took to Twitter to slam the senator over his inappropriate comment:
While reactions continue to pour in online, it remains to be seen if Matt McKee will respond to the sharp criticism in the days to come.