Popular television personality Sonia Pizarro recently passed away at the age of 60. She was known for her appearance in Operation Repo, which aired on Telemundo and truTV. Pizarro's ex-husband and co-star Froylan Tercero broke the news of her demise on Instagram and wrote:
"I'm deeply sad to inform you that Sonia has passed away, to many she was a bad a*s chick that kicked some serious a*s. To me she was and will always be my ex wife, the mother of my son and she will always have a place in my heart and on my body since I still have her name tattooed on my stomach."
Tercero added that he would be staying away from social media for some time and expressed his gratitude to everyone for understanding his situation.
---
Sonia's cause of death has not been disclosed until now but according to her niece and co-star Lyndah Pizarro, Sonia died in her sleep on May 5, 2023. She was in Arizona at the time of death but it remains unknown if she was hospitalized or at her residence when she breathed her last.
---
Sonia Pizarro appeared in a few other films and TV projects after Operation Repo
Sonia Pizarro became a popular name in the industry after her appearance in Operation Repo. The show aired for 11 seasons and 286 episodes from 2006 to 2014. The series featured a team that brought the tales of car repossessions to the screen in a fictional form.
Sonia continued to appear in various other shows including Repo Check and World's Dumbest. She was also featured in a few films like Operation Sonia: Love Thy Bleeping Neighbor, Followed, and Operation Repo: Lou's Revenge.
Sonia was also active on Instagram with around 6,365 followers and 576 posts. Several fans and followers sent their condolences and paid tribute to the late star as the news of her demise went viral online.
---
Sonia Pizarro had a stroke in 2018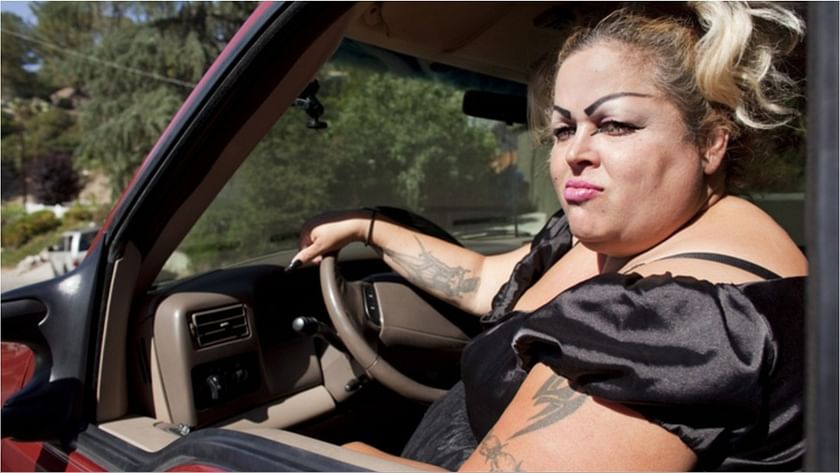 Although the cause of her death has not been made public yet, Sonia Pizarro suffered from a few health problems over the years. She had a stroke in 2018 and had to be taken to the hospital. Her family also launched a GoFundMe page at the time and it collected around $580.
The description of the GoFundMe page revealed that Pizarro suffered a stroke while she was driving and had lost her basic motor functions and her ability to speak. The page stated that Pizarro was shifted to a better facility for physical therapy but the family failed to cover the medical expenses.
Pizarro's family later posted an update on her health through Instagram. They shared a few black-and-white pictures of Pizarro and expressed their gratitude towards all those who supported her.
They added:
"Her physical therapy will take a lot of time to return strength to her legs and entire right side. Her speech ability is returning little by little and she just wants everyone to know how appreciative of your support she is! Thank you for everything!"
Sonia Pizarro is survived by her three children, Ruby, Robert, and Froylan Jr., and her three grandchildren.
Edited by Adelle Fernandes