Lil Tjay was recently arrested along with four others on charges of possessing a firearm. He was reportedly en route to shooting a music video with rapper Ice Spice.
Tjay's SUV was stopped at a traffic point in the Bronx, with four other people alongside him inside the vehicle. The cops searched the car and discovered a few weapons.
A video of the arrest has already gone viral as Tjay was spotted in handcuffs. The person recording the entire event questioned Tjay, but the rapper did not respond. His representatives are yet to comment on the arrest.
---
Lil Tjay recently performed on stage with his bullet wounds visible
Lil Tjay performed earlier this month at The Wellmont Theater in New Jersey after being shot in June 2022. He even posted some pictures from the event. He was shirtless in one of the photos and the bullet wounds were visible.
He had previously performed at another event after his recovery in September 2022 and mentioned at the time that he was feeling better and blessed. He even thanked all those who attended the event.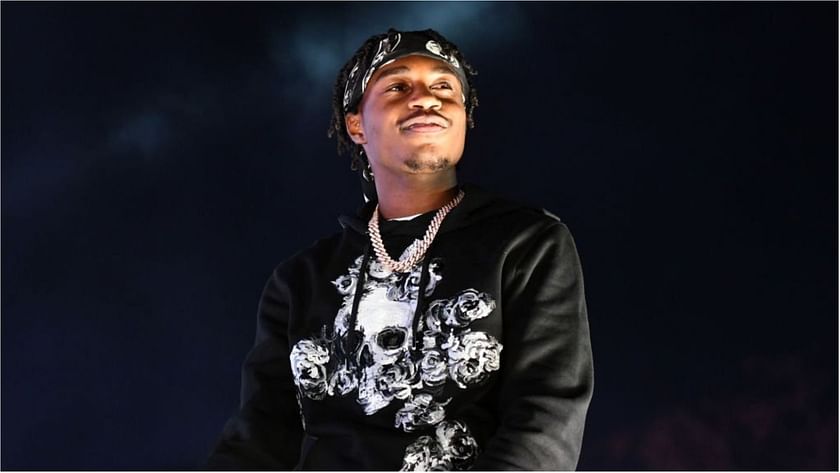 Tjay and his friend Antoine Boyd were shot last year. The culprit was later identified as Mohamed Konate and he was charged with murder, robbery, and different weapons offenses.
According to one of the victims, Konate approached Tjay's vehicle and threatened him and his friends at gunpoint to give him their jewelry. Tjay was severely injured during the incident. He had to be hospitalized at Hackensack University Medical Center and undergo surgery.
There were false reports of paralysis and brain death until Tjay's condition was confirmed to be stable by some sources and he later gave an update stating that he would soon return on stage.
---
Lil Tjay is popular for his albums and singles
Also known as Tione Jayden Merritt, he started his career with the song Resume in 2016. He continued to release more singles like Ride for You, Long Time, Brothers, Leaked, Goat, Ruthless and more.
Brothers reached on top of the Billboard charts and Leaked also received a similar response. Tjay released his first album, True 2 Myself, in October 2019 and reached 5th position on the Billboard 200 chart. The album featured 15 singles and was certified platinum by the Recording Industry Association of America.
---
His latest album was released back in April 2021. Titled Destined 2 Win, the album reached 5th position on the US Billboard 200 chart and featured 21 singles.
The 21-year-old has also released some EPs like No Comparison, F.N, State of Emergency, and Strcitly4MyFans. He has also made guest appearances on singles by Lil Durk, Pop Smoke, Tory Lanez, French Montana, Polo G, Gucci Mane, and more.