Rapper Costa Titch suddenly passed away at the age of 28 after collapsing on stage while performing at a show in South Africa. The news of his demise was announced in an Instagram post shared by his family.
The family wrote that death "tragically knocked" at their door and robbed them of their "beloved son, brother, and grandson." They mentioned that Constantinos Tsobanoglou was loved and idolized in South Africa under the stage name "Costa Titch."
"It is with deep pain that we find ourselves having to acknowledge his passing at this time. We are thankful for the emergency responders and all those present in his last hours on this earth."
The rapper's family also thanked everyone for their love and support and asked fans to continue uplifting the musician's spirit. Reports suggest that Titch was performing at the Nasrec Expo Center before collapsing onstage.
Content Warning: The following video may contain disturbing content. Readers/viewers discretion is advised.
Videos surfacing on social media showed the performer stumbling on stage and falling to the ground once before standing back up and continuing his performance.
Shortly after, he could be seen falling down once again and rolling off the stage before collapsing on the spot. As the clips continued to make the rounds online, they sparked fears about possible COVID-19 vaccine-related deaths.
However, it is not known if Costa Titch was vaccinated prior to his untimely demise. No immediate cause of his death was announced at the time of writing.
---
Vaccine fears around Costa Titch's death leaves netizens divided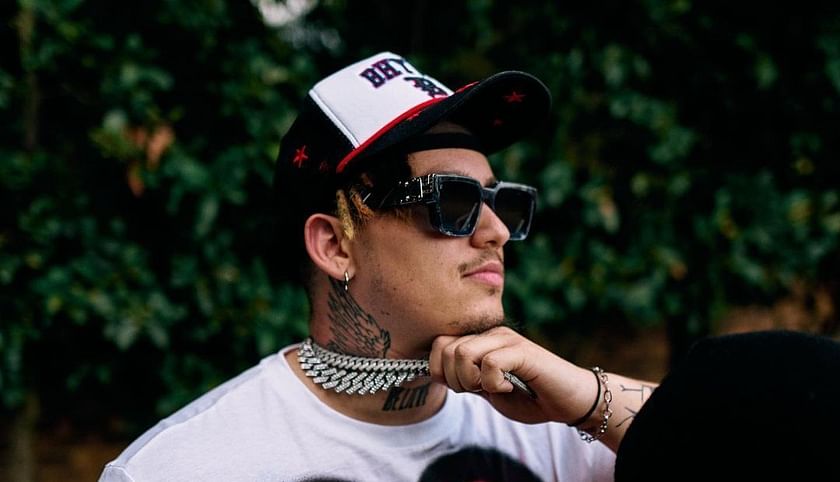 Several videos showing the tragic moment rapper Costa Titch collapsed during a performance are being circulated on social media in the wake of the musician's sudden death.
The clip also sparked renewed fears about the COVID-19 vaccine, with several anti-vaxxers attributing Titch's demise to the jab.
Meanwhile, some social media users also took to Twitter to debunk the unverified claims surrounding the rapper's passing.
However, one user asked others to stop the speculation surrounding the rapper's death and wait for the announcement of his official cause of death from his family.
Sources close to Titch have not revealed the cause of his death at the time of writing and have not hinted towards the COVID-19 vaccine's possible role in the tragedy. According to the Music Times, law enforcement officials have said that the rapper's body would be sent for an autopsy.
As per The New York Post, Costa Titch was born in Nelspruit, South Africa, and began his career as a backup dancer before venturing into the rap music scene. He was reportedly known for fusing traditional South African culture with trap beats.
The rapper rose to wider fame after his single Big Flexa went viral on TikTok in 2021. The song also released a remix version featuring musician Akon.
Titch even signed with Akon's Konvict Kulture agency prior to his death. He also won awards for Best collaboration and Best Remix at the 2020 South African Hip Hop Awards for his track Nkalatha.