Playboy Murders is a true-crime series that will premiere on January 23, 2023, at 10 pm ET on Investigation Discovery and Discovery +. The six-episode anthology, hosted by Bunny Holly Madison, will delve into the horrific real-life stories of people involved in this lesser-known tale.
The series will give viewers an insight into the murder mysteries and scandals that intersect with the glamorous world of Playboy, a popular adult men's magazine and social club.
Here's a synopsis of the true-crime series:
"These stories investigate murders that intersect with Playboy, exposing thepitfalls of fame for those appearing on their pages and forcing audiences to question everything they thought they knew about one of America's most recognizable publications."
Trigger warning: This article contains mentions of a murder and dismemberment. Discretion is advised.
---
ID to expose the dark side of the glamorous world through Playboy Murders
ID's Playboy Murders will expose the darkness behind the alluring and exciting lives of popular celebrities. The host, Holly Madison, a former Playboy Bunny, will also share insights about her own experiences as a Bunny.
In a statement, Madison said that each part of the said murder involved someone within the Playboy world.
While talking about the show, Madison added:
"I kind of feel like I was put on this earth to show people that there's nuance to a story and not everything is black and white,"
---
The first episode will look into the murder mystery of swimsuit model Jasmine Fiore
The first episode, titled Bunny Meets Bachelor, will uncover the murder of California-based model 28-year-old Jasmine Fiore. On August 18, 2009, the model's mutilated and dismembered body was found stuffed inside a suitcase, with her fingers chopped and her teeth broken.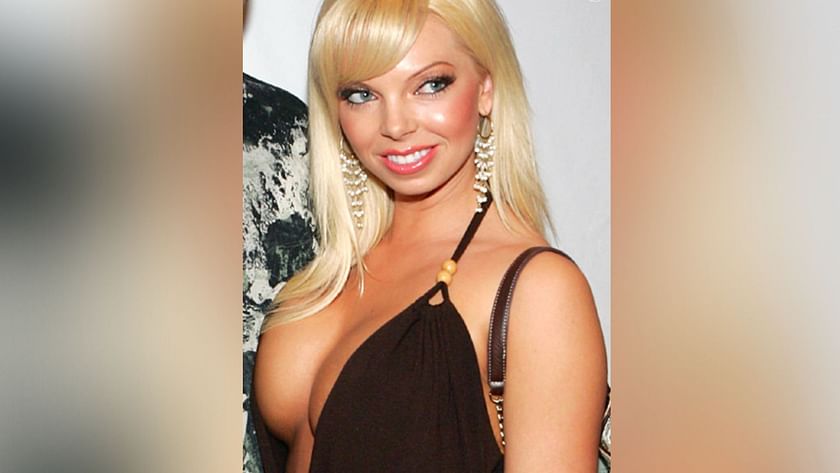 The model's husband, reality TV star Ryan Jenkins, was suspected of the murder, but before he could be questioned, he took his own life.
ID's synopsis of the episode reads:
"When a Playboy party hostess and model is found dead and dismembered in a dumpster, it ignites a tabloid media frenzy; as police investigate her romantic partners, her reality TV star husband heads for the Canadian border."
While Fiore's killer was never caught, it is widely believed that her husband was responsible for her death. People close to the couple have stated that the two often fought, and Ryan was reportedly unhappy with the fact that Fiore was still friendly with her ex-boyfriends.
Jenkins' father also claimed that Fiore would often leave for the holidays and would refuse to inform her husband about her whereabouts.
---
Fiore was last seen in a nightclub
In August 2009, the couple headed to Las Vegas to attend a poker tournament, and on August 13, they checked into a hotel to spend some time at a local nightclub. The CCTV footage showed the couple having fun until 2 in the morning. The next thing caught on camera involving the duo was Jenkins returning to their room alone.
The next morning, he reported his wife missing.
However, after reporting her missing, he fled to Canada on a boat and checked into a hotel. A few days later, Fiore's body was discovered dismembered and mutilated due to which it was difficult to identify her. Police had to identify the body with the serial number on the br**st implants.
Although police suspected Ryan of killing his wife, they weren't able to charge him with it as he took his own life soon after.
---
Watch the full episode on January 23, 2023, 10 pm ET on Investigation Discovery and Discovery +