Well-known comedian, actor, and author Richard Belzer passed away on February 19, 2023, at the age of 78. Although the cause of death has not been revealed so far, his friend Bill Scheft said that he was suffering from many health problems, including circulatory and respiratory issues.
The official Facebook page of the NBC series Law & Order, where Belzer also appeared, paid tribute to him by sharing a picture and writing that all those who were watching Homicide or Law & Order: Special Victims Unit were well aware of Belzer's flawless performance. The post continued:
"His professionalism, talents and dedication to the craft made him a pillar in the industry, but it was his humor, compassion and loving heart that made him family. Our condolences go out to his loved ones as we join them in mourning his loss, but also in celebrating his memory."
As per news outlet Heavy, Richard contracted testicular cancer in 1983, but was able to survive it. According to The Washington Post, Belzer found out about cancer while he was bathing one day. He was 40 at the time. In an interview with The Post, he said that he was trying to find a cure to the same.
Opoyi also reported that the actor had to wear dark glasses because his eyes were sensitive to light. An official entry on the website of the Jewish Federation of Metropolitan Chicago reads:
"By the way, Richard always wears sunglasses— not to be cool, but because his eyes are very sensitive to the light. He doesn't need sunglasses to be cool!"
---
Netizens pay tribute on Twitter
Richard Belzer gained recognition all these years for his appearances in various films and TV shows. Twitter was flooded with tributes when people heard about his demise:
---
Richard Belzer played important roles in various films and TV shows
Richard Belzer began his career as a comedian and gained recognition for his appearances on Saturday Night Live from 1975 to 1980. He then joined the films in the 70s and made his debut with the 1974 independent comedy film, The Groove Tube.
He continued to appear in more films like Fame, Café Flesh, Night Shift, The Wrong Guys, The Big Picture, The Bonfire of the Vanities, The Puppet Masters, Species II, The Comedian, and more.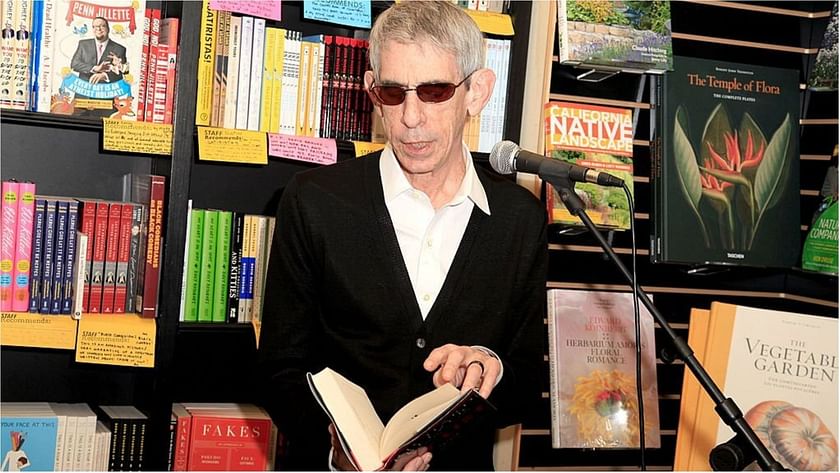 Belzer appeared in an episode of the children's television series, Sesame Street, and as Joe Kline in 10 episodes of the CBS television series, The Flash. He was popular for his performance as detective John Munch in 122 episodes of the NBC police drama series, Homicide: Life on the Street.
He then appeared as John Munch in 325 episodes of the NBC series, Law & Order: Special Victims Unit.
He also featured in various other shows like Moonlighting, Miami Vice, Tattingers, Lois & Clark: The New Adventures of Superman, The X-Files, Mad About You, and more.
---
Belzer is survived by his third wife Harlee McBride and two stepdaughters, Bree Benton and Jessica.