Grammy-winning record producer Steven Aaron Jordan, aka Stevie J, was recently involved in a controversial interview that garnered a lot of flak online. While promoting his TV special-series Uncensored on Leah A. Henry's Lemonade Stand, the TV personality and DJ misbehaved.
Jordan attended the interview over a video call from his bed while he was visibly undressed. While most of his body was off-screen due to the video's aspect ratio, Jordan proceeded to indulge in a lewd act while answering Henry's questions.
Jordan appeared to be involved in an intimate act off-screen while on the video call. It seemed like an unidentified woman was performing a private adult act on him.
---
Stevie J's unusual interview quickly devolved
During the interview, the record producer could be heard making an inappropriate request to the unidentified woman in his room. The unidentified woman clarified with the 50-year-old about his request amidst a video-call interview with Leah A. Henry. The DJ replied affirmatively and insinuated that he was aware of the context and expected a follow-through on his request.
Stevie J held the phone at different angles throughout the interview, which presented an unprofessional image of him showcasing his body. The camera navigator seemingly brushed off Henry's request to place the camera at an optimal angle. During the interview, Henry noted that the camera movement was causing a distraction.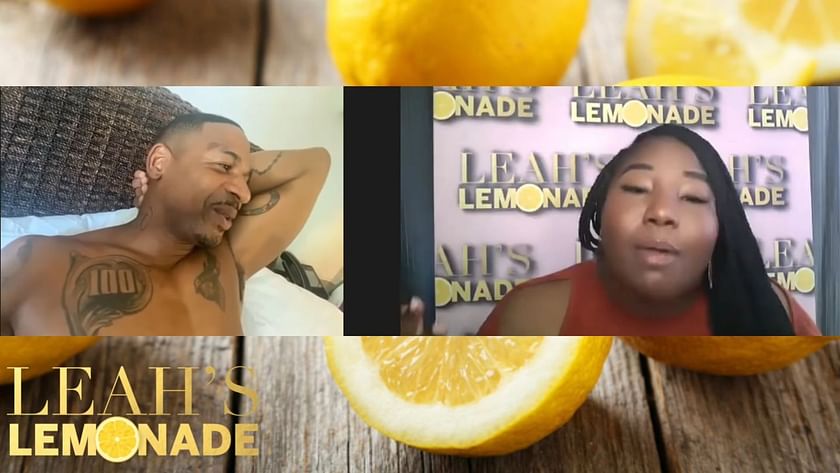 In one instance, the camera angle was low, and a woman's hand was visible. In the video, Jordan also made inappropriate noises on multiple occasions while answering Henry's questions. The Growing Up Hip Hop star seemed to be enjoying his off-camera interaction.
---
The interview stirred up a lot of controversies
After the video was uploaded to YouTube by Leah A. Henry on March 12, clips went viral online. While most reactions online deemed Jordan's behavior "inappropriate," many outright called it perverted.
Meanwhile, numerous tweets sympathized with Leah A. Henry for facing such an awkward situation. However, a few people seem to have targeted Henry for continuing the interview despite Jordan being unprofessionally undressed.