Those who have read Prince Harry's much-talked about memoir, Spare, are aware that the Duke of Sussex opened up about his first ever romantic encounter with an "older" woman in the book, which hit stores on January 10, 2023.
Now, 40-year-old Sasha Walpole has spoken out for the first time and claimed that she is the woman mentioned by the prince. During a conversation with The Sun, Walpole stated:
"I am the woman who took Harry's virginity. It was ­literally wham-bam between two friends. The s*x was passionate and sparky because we shouldn't have been doing it. One thing just quickly led to another. We ended up on the floor."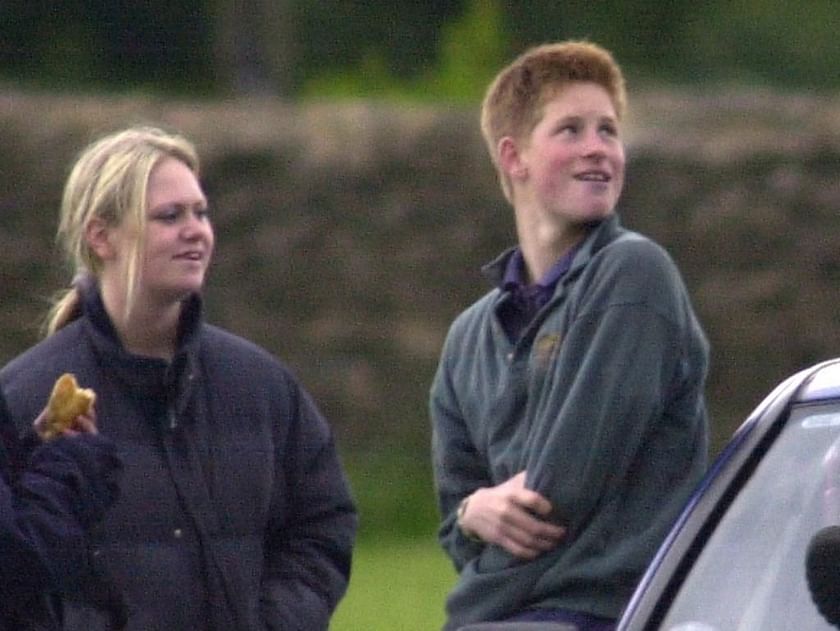 Walpole also claimed that she was two years older than Prince Harry at the time, as the latter wrote in Spare that he was 17 when he first had a s*xual encounter with the "older" woman.
Sasha is now married and has two kids. No other details about her are available as yet.
---
How did Sasha and Prince Harry know each other? More details about their alleged romantic encounter revealed
During her interview with The Sun, Sasha Walpole gave out many details. One such detail was how she and Prince Harry met.
Allegedly, the two knew each other as Sasha worked as a stable girl at Highgrove, which was the country retreat of King Charles. Furthermore, she claimed that the encounter took place in July 2001.
She also spoke about how the two got really drunk at first:
"We went outside and both climbed a three-bar fence to the field. We were quite drunk at this point. I gave Harry a cigarette. I lit mine and then his. We finished our cigarettes, Marlboro Lights, and it just happened. He started to kiss me."
Claiming how Prince Harry was wearing boxers at the time, she also gave out more details and said:
"It was exciting that it was happening. It was exciting that it was happening like the way it was. We were away for 15 minutes, but the s*x was about five ­minutes."
On the day of their romantic encounter, Sasha claimed that she told Prince Harry that she was "gutted" and "upset" after seeing her first "proper" boyfriend with a new girlfriend. She said:
"Harry was a friend and knew I was gutted and upset. So when the girlfriend rocked up, he knew how I was feeling. He didn't give me a hug, instead he brought me shots. He brought me some shots to kind of say, 'Come on, let's lift the mood'."
She concluded by talking about how all of this happened due to the fact that they were both drunk. Furthermore, calling it "a moment of passion," she also claimed that after the brief encounter, she immediately questioned why it all happened.
However, Sasha Walpole's revelation has intensified conversation about who the mystery "older woman" in the memoir is.