American actress Marcia Gay Harden recently opened up about her kids' se*ual orientation in her recent public appearance. Over the weekend, the 63-year-old appeared on the live telethon of Drag Isn't Dangerous: A Digital Fundraiser -- which aimed at generating money to fight against the recent anti-LGBTQ bill -- where she shared the revelation about her children.
While speaking to co-host Adam Shankman, Marcia Gay Harden, who was married to director Thaddaeus Scheel, revealed why she supports the cause.
As per People Magazine, she said:
"What drives me is because it's right and what's happening right now is wrong. What drives me is — my children are all queer. My eldest child is non-binary. My son is gay. My youngest is fluid. And you know, they are my kids and they teach me every day."
While commenting on the recent anti-LGBTQ legislation, the actress added:
"This is so fear-based and it's spreading that kind of fear and hatred among other people. I believe this country will fight that."
---
Marcia Gay Harden was married to Thaddaeus Scheel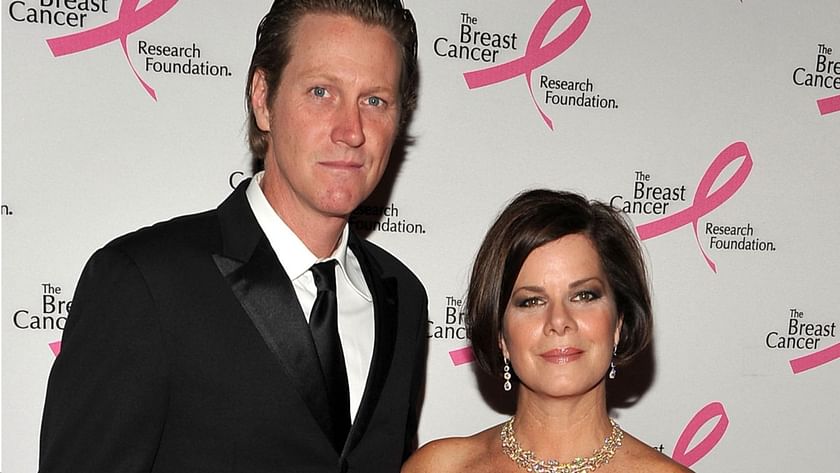 In 1996, Marcia Gay Harden tied the knot with director Thaddaeus Scheel, with whom she worked on the Indie Drama film, The Spitfire Grill. Together, they share three kids.
In September 1998, Harden gave birth to the couple's first child, Eulala, at the age of 41. Just like her mother, they have acted in several films, such as Pollock, An American Girl Adventure, Home, Whip It, Workaholics, and Trophy Wife.
In August 2004, Marcia welcomed her twin kids - Hudson and Julitta - at the age of 44. Hudson came out as gay in his teen years and Harden has been nothing but supportive of his decision.
In 2018, she attended the Family Equality Council's annual Impact Awards with her son Hudson, where, while speaking to Us Weekly during the awards ceremony, she said:
"The cause is dear to me. My son is gay. I just want to make sure he gets to have a family when he wants one."
Hudson is enrolled at the Royal Conservatoire of Scotland and happens to be a makeup influencer.
Marcia has spoken openly about her family, and her children work in the entertainment industry. In a 2010 Parade interview, she said that she pushed her children to pursue careers in show business. In addition to Eulala securing a part in Whip It! in 2009, Hudson's twin-sister, Julitta, has been on Kidding as well as a few more television shows.
After 15 years of marriage, Marcia Gay Harden and Thaddaeus Scheel announced their divorce in 2012. As per E! News, Harden's rep said at that time:
"For the sake of the couple's three children, Harden would like to request that the family's privacy be respected at this time. No further comments will be made on this matter, and we thank you for your understanding."
---
As per her IMDb, Marcia Gay Harden last appeared in Apple TV+'s drama series, The Morning Show, as Maggie Brener. She will next star in Knox Goes Away.
Edited by Abhipsa Choudhury