KABC-TV aired a brand new episode of Jeopardy! on Wednesday, May 3. The episode featured three-day winner Kevin Belle competing against two new competitors to fight for his title. Originally from Silver Spring, Maryland, Kevin is a trail planner. His total earnings on the show are $42,798.
The other two players were Dan Czekalski, a project manager from Columbia, South Carolina, and Hannah Wilson, a data scientist from Chicago, Illinois. The three competitors had to answer the maximum amount of questions correctly in three different rounds to win the game and earn money.
---
Today's Jeopardy! winner is Hannah Wilson
Kevin failed to defend his title against the two new challengers. Hannah won the game in the end, despite playing a little bit more conservatively in rounds 2 and 3.
The categories under the first round were Said This Literary Character, That's A Good Spot For A Break, Mix –Ology, Aboard The Aircraft Carrier, and The "USS"; John C. Reilly.
Hannah got off to a great start and earned a lot of money even before the opening break. Kevin tried his best to answer as many questions as possible but Dan struggled to do so.
In total, Hannah gave 14 correct answers, while Kevin gave nine correct answers, with no incorrect response from either. Dan answered just four questions correctly and one incorrectly.
The final score after the Jeopardy! round was Hannah at $10,200, Kevin at $4000, and Dan at $1,200.
The categories under the Double Jeopardy! round were Historic Americans, "D" Tour, There's Gold In Them Thar Hills, Sax Education, Homophones, and Theater Before & After.
Dam and Hannah used the Daily Doubles to earn $3000 and get a lead over the reigning champion. Hannah did not answer a lot of questions in the final few minutes of the round, but still scored a lot overall with her daily doubles.
She gave 24 correct answers, with no wrong response, and earned $22,800. Dan gave 11 correct answers against two incorrect ones and Kevin gave 15 correct answers against one wrong response.
The final score after the round was Hannah at $22,800, Dan at $12,300, and Kevin at $6000.
Dan and Hannah both answered the final question correctly. The former scored a lot in the round but Hannah kept it safe and bet a small amount of money against her response, earning $24,800 in total.
Hence, Hannah Wilson won Jeopardy! today.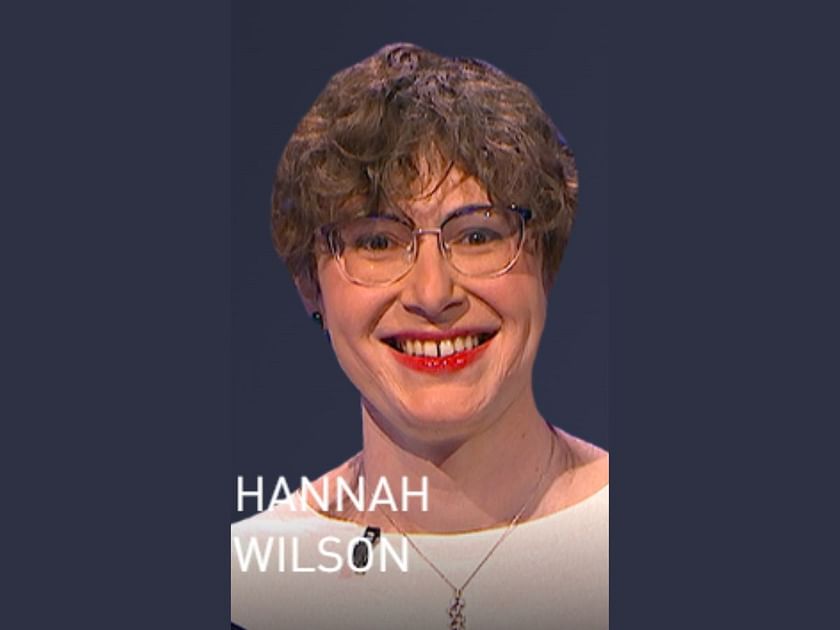 ---
Final Jeopardy! results today
The final question of the May 3 episode of Jeopardy! was under the category Business & Social Media, and the final clue read:
"On Twitter in 2023, this food franchise followed an exact total of 11 accounts that included Victoria Beckham, Mel B & Herb Alpert."
The correct answer to the question was:
"What is KFC?"
Kevin lost $500 of his earnings against the incorrect response of McCormick's. Meanwhile, Dan and Hannah earned $12,000 and $3000 respectively for their correct answers.
The final results of the game were:
Hannah Wilson: $22,800 + $3,000 = $25,800 (What is KFC?) (1-day total: $25,800)
Dan Czekalski: $12,300 + $12,000 = $24,300 (What is KFC?)
Kevin Belle: $6,000 – $5,000 = $1,000 (What is McCormick's?)
As the new winner, Hannah will now be seen competing against two new competitors to defend her title. If she is able to keep up with her winning streak for four more games, she will join the tournament of champions.
---
Hannah will play against Warren Grace and Marie Claude Dussault in the next episode of Jeopardy!, which airs on Thursday, May 4.