Costco Wholesale Corp. finds itself in troubled waters as a United States court accepts a class-action suit against the brand on the pretext of misrepresenting canned tuna as "dolphin-safe." The lawsuit was filed by a consumer, Melinda Wright, who accused the brand of falsely advertising and labeling the canned tuna as "dolphin-safe" even though the fishing methods used harmed and killed dolphins along with other marine life.
The lawsuit concerns "Kirkland Signature White Albacore in Water," a canned-tuna product labeled "dolphin safe." The concerned cans are sold across the country in packs of eight 7-ounce cans that cost around $15 at Costco stores. Presiding over the matter on Tuesday, U.S. District Judge William Orrick in San Francisco rejected the brand's plea to dismiss the class action lawsuit and allowed the plaintiff, Melinda Wright, to move further with the matter.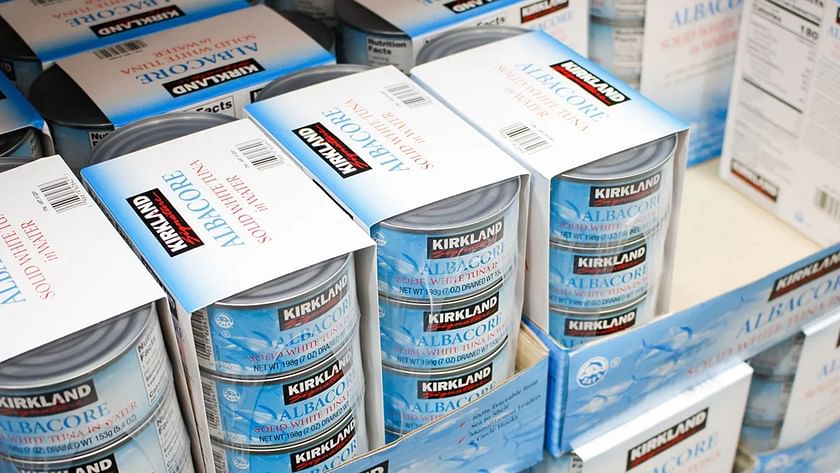 The lawsuit filed in court mentions that the brand had struck a deal with Bumble Bee Foods in 2002 to get a supply of tuna for Kirkland brand products. A quick look at Bumble Bee's website shows that the supplier openly admits to using longline fishing practices, a fishing method that is considered to ensnare a lot of fishing bycatch—unwanted marine life caught in the nets—including dolphins. Bumble Bee, along with other popular canned tuna brands, have also faced similar legal action over "dolphin safe" claims on their products.
---
All you need to know about Costco canned tuna lawsuit
Costco was seeking the dismissal of the lawsuit, which has already been rejected by a U.S. court. The brand maintains a stand that the plaintiff, Wright, "only speculated" about the risk to dolphins related to the tuna cans she bought, and that the brand makes "no promise" about dolphin safety except using the "dolphin safe" logo on labels.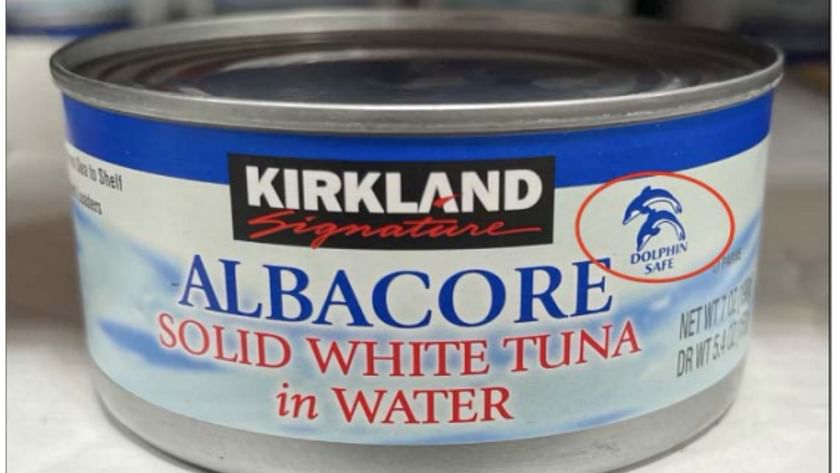 While dismissing the Washington-based retailer's plea, U.S. District Judge William Orrick in San Francisco noted that most consumers would consider Costco's label to indicate that the brand promotes "protection of and respect for" marine life, with limited to no negative by-catch and other environmental effects. He also noted that customers often prefer canned tuna that is labeled "dolphin-safe" when given a choice.
Speaking on the matter, Wright said that if only she had known that Costco's "dolphin safe" claims were misleading, she wouldn't have bought them or would have paid less. It is to be noted that canned tuna with the 'dolphin safe' label is often sold at prices a bit higher than regular canned tuna, which isn't marketed with the same claims.
As things stand now, the case has been adjourned for a further hearing. Neither Costco nor Wright's lawyers have made any specific comments regarding the matter, but we may soon get to hear from either of them.
---
What is long-line fishing and how is it related to the "dolphin safe" labels
Processed or canned tuna products, similar to Costco canned tuna, are some of the most popular canned meat products across the world. Production of such products often requires massive amounts of fish that are caught straight from the sea or ocean, processed, and canned for preservation. To fulfill such high demand for tuna and other fish, fishing companies deploy a wide variety of fishing practices.
Longline fishing is one of those commercial fishing practices that is used to catch fish like swordfish, tuna, and halibut. The method uses hundreds or thousands of baited hooks that hang out at regular intervals on a single fishing line. These hooks often end up hurting multiple non-targeted marine life species, including dolphins, marine turtles, sharks, and many more, which either die or end up gravely injured.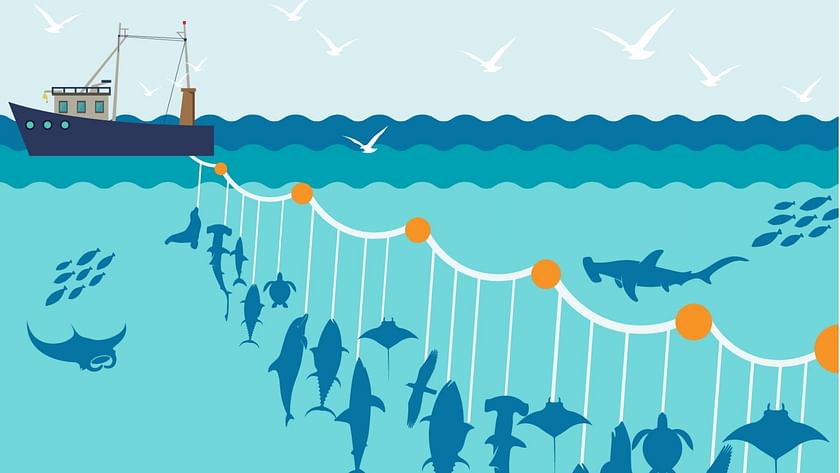 Canned fish and tuna brands that don't adopt such cruel fishing methods usually go with the "Dolphin-safe" label to assure customers of cruelty-free fishing practices. Longline fishing is a controversial fishing practice and is criticized across the globe by both experts and customers. Most conscious customers often try to avoid fish that is harvested through such cruel fishing methods and stick to products labeled "dolphin-safe" as they seem to pose less of a risk to marine life, including dolphins.