10 iconic hat-tricks by modern-day superstars
40.88K //
Timeless
Hat-trick heroes of modern-day footballHat-trick- The term was first coined in 1858 to describe H H Stephenson's feat of taking three wickets with three consecutive deliveries in a cricket match. A collection was held to reward Stephenson for his unique feat and he was subsequently presented with a hat for his troubles.Ever since Stephenson received his 'hat' for his 'trick', the term has found its way into multiple sporting disciplines including football.Football is all about goals and what can be better than a player scoring three of them in a game. When it comes to individual glory for a player, nothing beats a well-taken hat-trick.There has been quite a few hat-tricks in football over the years and to pick up a few of them to be the best will be a futile exercise to attempt.However, Sportskeeda attempts to list 10 hat-tricks in recent memory by some of the modern stars of the game which might be considered special owing to circumstances, impact or just pure execution.Please do feel free to discuss your favourite of the bunch or the ones you would like to see added to the list.
#1 Lionel Messi vs Real Madrid (2007)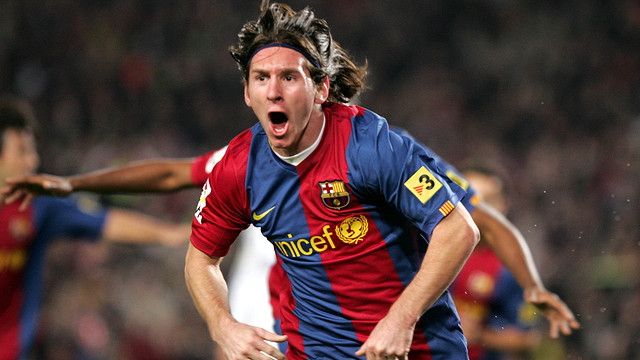 Lionel Messi might be arguably the best player in the world today, but there was a time the Argentine used to be just another talented youngster.
Messi's maiden first team hat-trick came in an El Classico against Real Madrid in 2007. A 19-year-old Messi scored thrice to equalize against the Los Blancos at Camp Nou. The last goal in the final minute of the match came when Barca were down to 10 men. The match ended 3-3.
Messi may have scored 31 more hat-tricks since for Barcelona but none will be remembered quite as fondly as his first one and that too in an El Classico. The hat-trick truly announced the arrival of a new superstar on the world stage.
Watch 19-year-old Messi tear through the Real Madrid defence here.