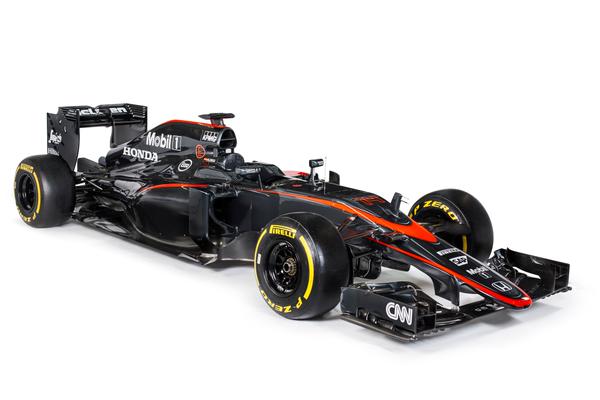 McLaren Honda is getting closer and closer towards their current short term aim; Formula 1 World Championship Points. The team was nearly there last time around at Bahrain in the hands of a determined Alonso, and the 3-week break has given the squad a good chance to recover, rejuvenate, and try again.
As ever, new parts and some upgrade packages are lined up for the Spanish race. But, this time however, all eyes will be on the team's car livery this weekend. 
McLaren are shunning their silver-chrome based decal for the first time since the 1997 season, and the Mp4-30 is set to debut a black base and red striped themed color scheme at Catalunya. The team is describing the livery as "dynamic, predatory, graphite-grey colouration", and it predicts that the scheme will manifest appeal when it races under floodlights or bright sunshine.