11 top footballers and their biggest idols
1.18M //
Timeless
Being one of the most followed sports in the world, it is obvious that footballers serve as inspirations to millions of their fans. Their dedication, talent, humbleness and charisma are some significant attributes that bring out admiration from the fans who look up to them and consider them as idols in their lives.Recognised players like Lionel Messi, Cristiano Ronaldo, Wayne Rooney and many others have already reserved a respectable place in the hearts of fans all over the globe. And they have driven plenty of aspiring footballers to be like them. And just like they have been able to influence many, they also modelled their game and style according to their predecessors – icons of the sport who were their childhood heroes.We take a look at eleven modern day superstars and their footballing idols.
#1 Robert Lewandowski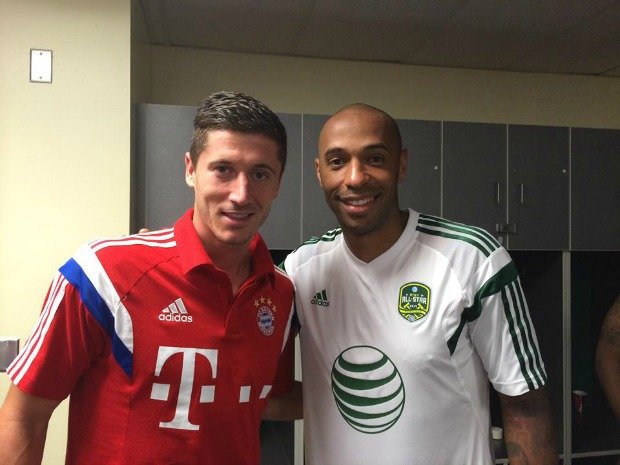 Poland international Robert Lewandowski has established himself as one of the best strikers of the game. The Bayern Munich front man made his move from Borussia Dortmund for, a club where he earned his recognition as one of Europe's most lethal finishers, for free.
One of the many qualities about Lewandowski is that he possesses the traits of a classic no.9 and is a prolific target man. Since his move to Dortmund from Lech Poznan, he has won consecutive Bundesliga titles and also reached the 2012 Champions League final after an unforgettable 4-goal performance against Real Madrid in the semi-final.
And the 26-year-old has admitted that his inspiration to be one of the best goal scorers comes from ex-Arsenal and France's iconic forward Thierry Henry. Lewandowski's football education on the pitch was gained by watching Henry during his learning phase.
"There was a player I tried to follow; it was Thierry Henry in his time at Arsenal," he said back in 2012.
"I liked the way he played a moved on the pitch. I think he was a great player."