5 current players with the most own goals in the Premier League
32.24K //
Timeless
Football is a sport which has a lot of facets - dribbles, tackles, interceptions - but, at the end of the day it's the goals which matter. The goalscorers become fan favourites after smashing in a worldie or a couple of goals in as many matches.Strikers are generally the highest earning players in football due to their ability to put the ball in the back of the net. among the current crop of Premier League players. However, what about the ones that score the goals, but at the wrong end of the pitch?Yes, we are talking about own goals. The unfortunate event that can change the course of a match or even a player's career. Considered to be one of the most embarrassing blunders in football, a lot of fun is poked at players whose luck runs out at crucial moments.Here, we take a look at the current Premier League players who have the dubious honour of having the most number of own goals to their name:
#5 Martin Skrtel - 5 own goals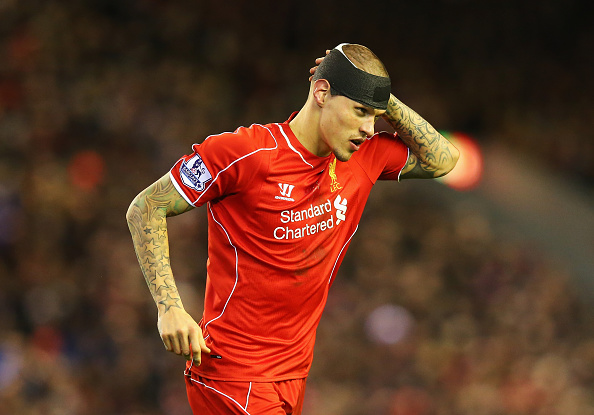 Martin Skrtel has been doing a very good job at the back for both club, Liverpool, and country, Slovakia. He has also scored some important goals for liverpool and recently, scored a late equaliser against Arsenal despite being injured.
But, Skrtel finds himself a place in this list mainly due to the 5 own goals he has scored in the Premier League.
Skrtel also holds the unwanted record for most number of goals in a single PL season – 4 (2013/14), where he scored for Hull City, West Ham, Swansea and Newcastle.
His first own goal that season came in the game against Hull which Liverpool lost 1-3. In the very next week, he scored another own goal against West Ham.