5 most iconic World Cup performances by Indian batsmen
38.34K //
Timeless
Over the 10 editions of the Cricket World Cup, with the inaugural edition having been held back in 1975, there have been a plethora of memorable performances by Indian batsmen which will live with us for years to come. These knocks were special not just because of the quality of strokeplay that was witnessed, but also because of the fact that they came in the high-pressure situation of a World Cup.Here are the 5 most iconic World Cup performances by Indian batsmen:
#5 Rahul Dravid & Sourav Ganguly\'s 318 vs Sri Lanka, 1999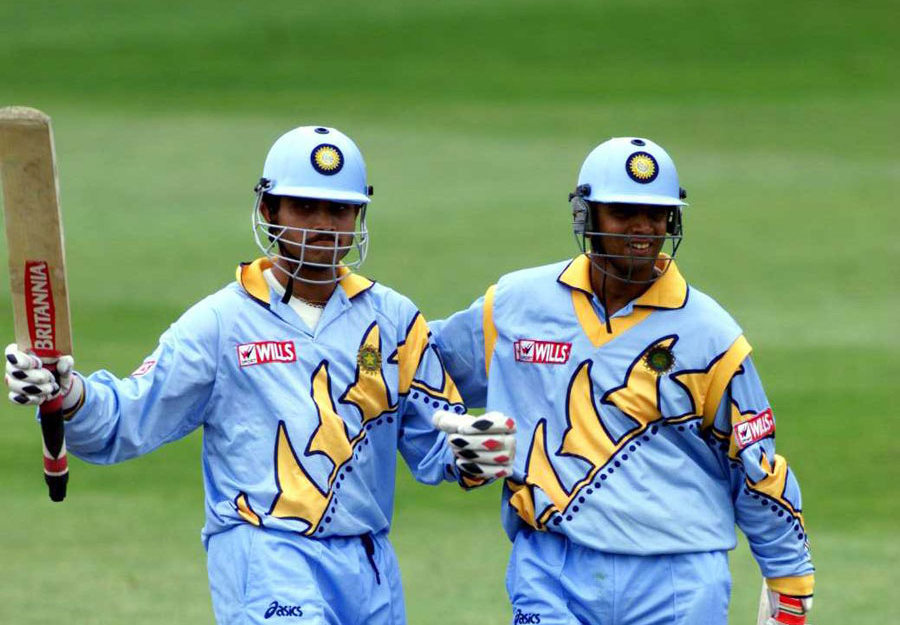 Sourav Ganguly and Rahul Dravid batted together for an incredible 45 overs, en route to the biggestpartnership in the history of the ICC Cricket World Cup, putting on 318 runs for India against Sri Lanka inTaunton in 1999. India had entered the tournament with high expectationsbut had a bad start, with aloss against South Africa and a three-run defeat to not-so-favorites Zimbabwe.
This match, however, turned out tobe the perfect day out for the Indian team. Dravid joined Ganguly in the first over after Sadagoppan Rameshhad fallen with the scoreboard at 6/1. But there was no looking back thereafter; Ganguly-Dravid added awhopping 318 runs for the second wicket. It remains the highest partnership in World Cup historyand, atthe time, it was the highest partnership in ODI history, too.
Dravid, who ended the 1999 World Cup as thehighest run-getter with 461 runs, looked in sublime form right from the start, hitting Pramodya Wickramasinghefor three fours. Ganguly was elegantly flicking the ball andstepping out to spinners including the great Muttiah Muralitharan. He hit 7 sixes in total. Dravid completed a hundred to join the esteemedclub of those having hit back-to-back World Cup centuries.
The only way this partnership could have endedwas a run-out in the 46th over. Dravid walked back after a brilliant 129-ball 145. Ganguly continued to hitout, before falling off the penultimate ball of the innings for 183 off 158. It was the highest individual World Cupscore by an Indian, going past the iconic 175 not out by Kapil Dev in 1983. It was also the second highestindividual score in World Cup history, behind Gary Kirstens unbeaten 188 against UAE in 1996. Indiamanaged a huge score of 373/6 and the bowlers bundled Sri Lanka out for 216 to clinch a comfortable 157-run win.
Although Ganguly was the official Man-of-the-Match, this day was all about the Ganguly-Dravid stand.